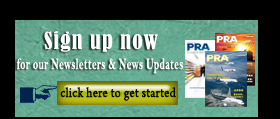 Capacity Expansions: BASF to set up expanded TPU facility in Taiwan; Solvay to up capacity for PVDF in France
German chemicals maker BASF, the inventor of the world's first Expanded Thermoplastic Polyurethane (E-TPU) Infinergy, has launched a new Infinergy production facility at its Changhua manufacturing site in Taiwan. The expanded capacity will meet growing demand for the revolutionary material solution across a variety of applications and industries.
The closed-cell, elastic particle foam has a unique blend of properties, such as high rebound, low density, durability over a wide temperature range, chemical resistance and low weight. This innovation is widely used in the transportation, furniture, construction and sports equipment, such as a bicycle saddle created by Ergon, a cycling innovation company based in Koblenz, Germany.
Ergon's bicycle saddles are comprised of two shells functioning in isolation from each other in a sandwich construction, held in a floating arrangement by the high-performance elastomer damper made of Infinergy.
In a three-wheeled concept vehicle, 05GEN from Yamaha Motor Co., BASF's Infinergy was used in the tyres to enhance the overall riding experience, and its characteristic cellular structure contributed to its striking design. The material has also been adopted in construction, providing a safer and improved sporting experience on running track and playing fields, owing to the outstanding cushioning effect of the E-TPU particles. "The Changhua production site will play a key role in helping us to meet the rising demand for E-TPU," said Jens Dierssen, Head of Global Business Management Infinergy, BASF. 'With the new production facility, we are expanding our global footprint to better serve customers within the Asia Pacific region."
Meanwhile in other news, Belgian chemicals maker Solvay will raise production capacity of its Solef PVDF(polyvinylidene fluoride) high performance polymers in France, by more than 35% to meet strong global demand growth mainly for applications in lithium-ion batteries for electric vehicles, reinforcing its technological leadership and customer support worldwide.
The new capacity, from investing in new assets, should be operational by end of 2019.
"Solvay's decision to lift capacity of Solef PVDF in Tavaux by well over a third, shows our continuous commitment to address the increasing needs of our customers worldwide from our plants in Europe, North America and, since last year, Asia," said Michael Finelli, President of Solvay's Specialty Polymers Gobal Business Unit.
Solef PVDF optimises energy storage efficiency and reduces battery weight in electric vehicles or consumer electronics. Other growing applications include offshore oil and gas pipes and liners and membranes for water purification.
(PRA)
---
Subscribe to Get the Latest Updates from PRA Please click here
Copyright (c) 2018 www.plasticsandrubberasia.com. All rights reserved.