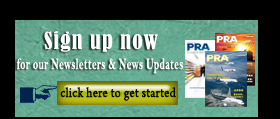 M&As: Wittmann takes stake in ICE-flex; Krones strengthens process technology with acquisition in China
Austria-headquartered machinery group Wittmann has entered into a joint venture with the MES producer ICE-flex. With this move, Wittmann says it has taken another important step to offer its customers optimal solutions as an extension of Wittmann 4.0.
ICE-flex, based in Saronno/Italy, is a supplier of MES solutions tailored primarily to meet the needs of injection moulding companies with up to 50 machines per production plant. With Wittmann taking up a stake in ICE-flex, its subsidiary injection moulding machine maker Wittmann Battenfeld is now able to offer its customers TEMI, a modular MES package.
Wittmann says the TEMI software already offers easy-to-operate functionalities as standard, such as are also known from other MES products commonly available on the market. In addition to this, it says that ICE-flex has made a name for itself in the market as an expert in interface protocols for the injection moulding industry. The TEMI software supports various manufacturer-dependent versions and interpretations of Euromap 63, which cover all machine manufacturers on the European market. At the Fakuma 2018 show in October, the new Euromap 77 protocol will be introduced as an additional future communication standard. Of course, digital I/O connections with TEMI will also be available for older machines.
Wittmann Battenfeld is selling the package developed by ICE-flex for production planning, monitoring and data storage under the brand name TEMI+. The "+" stands for the support of functions, which can only be realised with Wittmann 4.0 production cells. In this way, it has become possible to connect not only injection moulding machines with TEMI+, but simultaneously – and automatically – also all auxiliaries which, together with a Wittmann Battenfeld machine, form a production cell via Wittmann 4.0. Any alterations in the composition of the production cell are recognised automatically within the cell, and the new configuration is subsequently displayed and saved correctly by TEMI+ without operator intervention.
With this function, Wittmann says it is the first manufacturer in the plastics industry able to offer the MES functionality not only for machines, but also for mobile auxiliaries in a moulding plant.
TEMI+ was developed on the basis of a web browser architecture, to enable all users to retrieve and process the data saved in TEMI+ using their personal access data from anywhere on the corporate premises. For example, this includes access to the TEMI+ program from every Wittmann Battenfeld B8 operating terminal.
The goal of ICE-flex and Wittmann is to offer an open MES system that can incorporate the entire range of injection moulding machinery of a moulding plant. The firm says this provides advantages, such as central storage of all settings of a given work cell, or the display of work cell OEE and ad hoc KPIs for the auxiliaries.
In other news, Germany-based Krones, a manufacturer of filling and packaging technology, has acquired the business operations and assets of Shanghai Xiantong Equipment Installation effective 1 September 2018. The Chinese company has been a partner and supplier to Krones in the field of process technology for many years. Krones Taicang has partnered successfully with Xiantong on the production, installation, and commissioning of process technology equipment for the past 20 years in order to best serve the local market. For example, Krones' first MicroCube compact brewhouse was manufactured by Xiantong.
Krones says the acquisition represents another important step within its strategy of expanding its global footprint. Krones now owns a production site for brewing equipment and other process technology solutions in China. The team of around 170 people covers the entire value chain from engineering to manufacturing to installation and commissioning. The acquisition of Xiantong's operations will support Krones' efforts to best meet growing local and international demand for customised process technology solutions.
The company, which will operate under the name Krones Processing (Shanghai) Co. Ltd., will deliver turnkey process technology solutions, especially for breweries, around the globe. The company will remain headquartered in Fengxian District, in southern Shanghai.
Liang Kun, Xiantong's former owner, will remain with the new company, acting in an advisory capacity. Cheng Feng, previously Head of Corporate Development at Krones Taicang, will take over as Managing Director.
(PRA)
---
Subscribe to Get the Latest Updates from PRA Please click here
Copyright (c) 2018 www.plasticsandrubberasia.com. All rights reserved.