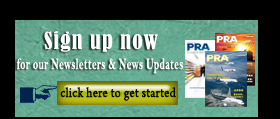 German machinery sales to Iran decline in 2018
Against the backdrop of Iranplast 2018, which is currently running from 24-27 September in Tehran, German plastics and rubber machinery trade association VDMA says German sales of machinery to the country declined in the first six months of 2018.
The association says it is looking at "cautious hope" for the second half of the year.
In 2017, Germany was the second largest exporter to Iran, after China, with machinery sales of EUR38 million, compared to China's almost EUR100 million worth of sales, and with the total exports of machinery to Iran valued at EUR206 million.
However, Germany lost its clout this year and according to VDMA, its sales to Iran declined by 11% year-on-year, due to various sanctions imposed by the US.
Nevertheless, Thorsten Kühmann, Managing Director of VDMA says that with growth rates of almost 6% a year for the consumption of plastics, "Iran is still considered a high-potential market for the plastics sector".
Kühmann also said that the increasingly difficult political framework conditions accompanied by still insufficient financing options in Iran are a hurdle to cross but he remains optimistic, adding, "VDMA will face the difficulties by nailing our colours to the mast also in difficult times."
Concurrent with the decline in machinery sales, at Iranplast this year, the number of exhibitors from Germany is 17, which is more than half its previous participation, resulting in a much smaller German pavilion at the show.
At the recent UN General Assembly meeting, US President Donald Trump lashed out at Iran with unusual venom, warning Tehran that it faced severe consequences if it defied the US, which will have consequences on further trade for Iran going forward. This comes after the Trump administration withdrew from the 2015 nuclear deal with Iran in May this year.
Trump has also vowed to continue to isolate Iran through US sanctions that are being re-instated following the withdrawal of the 2015 nuclear deal. The next round of sanctions will take effect in early November, which the US says will ultimately force Iran back to the table to negotiate.
(PRA)
---
Subscribe to Get the Latest Updates from PRA Please click here
Copyright (c) 2018 www.plasticsandrubberasia.com. All rights reserved.