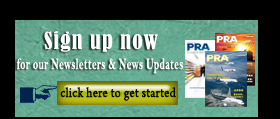 Westlake to acquire French PVC maker for US$265 mn
US-based chemicals supplier Westlake Chemical Corporation is to acquire Nakan, a French compounding solutions business, from its current owner, Los Angeles-based private equity firm OpenGate Capital. Under the terms of the offer, which is subject to exclusivity protection, Westlake will pay approximately US$265 million in cash, subject to adjustment.
The binding offer was made in order to permit Nakan to proceed with its consultation obligations with French works councils prior to entering into a negotiated, mutually binding purchase agreement.
Nakan, headquartered in Reims, France, has eight production facilities, located in China, France, Germany, Italy, Japan, Mexico, Spain and Vietnam, as well as a world-class research facility in France and application laboratory in the US. Nakan's products are used in a wide-variety of applications, including in the automotive, building and construction, and medical industries. Nakan generated approximately US$300 million of revenue in the most recent 12-month period.
"The combination of Nakan with Westlake's existing compounding business will present an excellent strategic fit. It will allow us to expand our compounding business globally and add important specialty products and technology to our existing portfolio," said Albert Chao, Westlake's President/CEO.
The transaction is expected to close by early 2019, subject to receipt of regulatory approvals, completion of required employee consultation procedures and other customary closing conditions.
(PRA)
---
Subscribe to Get the Latest Updates from PRA Please click here
Copyright (c) 2018 www.plasticsandrubberasia.com. All rights reserved.