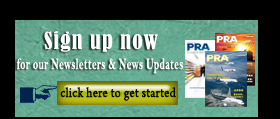 Sabic and Clariant to merge part of businesses; follows Sabic's majority stake in firm
Following Sabic, the world's third largest diversified petrochemicals company, taking up a 24.99% stake in Swiss chemical firm Clariant recently, the Riyadh-headquartered firm is now taking steps to establish certain elements of its Specialties business as a stand-alone business.
The strategic purpose of this is to prepare the Specialties business to participate in further organic and inorganic growth, including a transaction under discussion with Swiss chemical firm Clariant, with the signing of a Memorandum of Understanding (MOU). Sabic's Specialties materials can be found in applications for smart electronics, healthcare, aerospace, automotive, robotics, additive manufacturing, and e-mobility.
The MOU would enable Clariant to create a new, "High Performance Materials" specialty chemicals business as a global platform for growth. This will also result in a major restructuring of the company along with changes in management and the board of directors.
The process to create Sabic's stand-alone Specialties business is anticipated to take until the end of 2019. Then, if the transaction with Clariant proceeds, parts of Sabic's Specialties business – comprising its Ultem and Noryl resins, and its families of LNP compounds and copolymers – would be merged with Clariant's additives and masterbatch offerings, as part of the Clariant group, which is headquartered in Switzerland and listed on the SIX Swiss Exchange.
Some other business lines, including Clariant's pigments, standard masterbatches and medical specialties unit, will be sold off by 2020 when the deal with Sabic is expected to be completed, pending regulatory approval.
Clariant said it would have a majority business stake in the collaboration, which it estimates will result in boosting sales to CHF9 billion by 2021 (compared to CHF6.4 billion in 2017). The company made no reference if the changes would affect jobs at the Basel-headquartered firm.
Sabic has been viewed as a "white knight", with its stake in Clariant, reshaping the speciality chemicals group that US activists had targeted. The partners had agreed that Sabic would not take over Clariant but could boost the 24.99% stake it bought from the activists to rescue Clariant from a hostile takeover threat.
Yousef Al-Benyan, Sabic Vice Chairman/CEO, said, "For many years, Sabic and Clariant have created value for our respective shareholders from our close commercial ties. We will now seek to further develop this strategic relationship at the highest levels of both companies to create a leading provider of tailored specialty materials and technologies for the benefit of both companies' stakeholders and the advancement of the specialties industry."
(PRA)
---
Subscribe to Get the Latest Updates from PRA Please click here
Copyright (c) 2018 www.plasticsandrubberasia.com. All rights reserved.