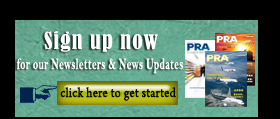 M&As: Momentive acquired by KCC consortium for US$3 bn; LG Chem buys US adhesives sealant maker
US-based silicones company Momentive Performance Materials is to be acquired by a consortium led by South Korean building materials firm KCC Corporation, private equity fund SJL Partners, and semi-conductor equipment maker Wonik QnC Corporation in a transaction valued at approximately $3.1 billion, including the assumption of net debt, pension and OPEB liabilities. Momentive is the world's second largest silicone maker, ranked between US-based Dow Corning and Germany's Wacker. It tops the smaller ceramics and quartz market.
The KCC-led consortium has agreed to purchase a 100% stake in Momentive from Apollo Global Management, a US private equity investment firm that owns a 40% stake in Momentive. The other US equity investment firms owning Momentive are Oaktree Capital Management, D.E. Shaw and Pentwater Capital Management that together with Apollo hold a combined 75% stake. KCC said its stake in Momentive will be 45%, while SJL will hold 50% and the remainder will be held by Wonik. The consortium plans to fully-own the company by buying out the remaining 25% shares from the over-the-counter market.
Based in Waterford, New York, Momentive is the world's second largest silicone maker and manufactures specialty silicones and silanes, as well as fused quartz and specialty ceramics products. Momentive has a more than 75-year track record of creating products and solutions to serve more than 4,000 customers in over 100 countries. The company has a global network of 24 production sites and 12 R&D facilities.
The deal would also help KCC to become the world's second largest silicone maker, with its sales from silicone expected to surge from current 200 billion won to more than 2 trillion won. The silicone business is expected to be the company's new growth engine that will drive its future growth.
Meanwhile another South Korean materials company LG Chem has acquired Uniseal, a US-based maker of specialty adhesives and sealants in a move to diversify its business portfolio in the automotive market.
The firm purchased a 100% stake in Uniseal from its parent company, Koch Enterprises, in a deal worth about US$133 million. Currently, LG Chem is a key supplier of batteries to US auto giant General Motors, European companies Volvo and Renault and South Korea's Hyundai Motor Group.
The market for automotive adhesives is expected to rise 8% a year from about US$4.5 billion in 2017 to over US$7 billion in 2023, said LG Chem. It also sees growth for adhesives in electronics parts that are increasingly used in electrified vehicles. The shift from steel to plastic for certain parts of the car frame is expected to provide a tailwind as well.
The acquisition is part of the LG Group's strategy to establish the auto industry as a key growth market. The company's main products for the sector are electric car batteries and ABS (acrylonitrile butadiene styrene) plastic used in interior materials.
Uniseal products are used in the automotive, heavy truck and trailer market segments that account for over 80% of the company's business, according to Koch Enterprises.
Founded in 1960, Uniseal supplies US automakers like General Motors and Ford Motor. Its sales were about US$56 million in 2017.
The Evansville, Indiana-based company's primary manufacturing facilities are located in Evansville, Shanghai, Retsag in Hungary and Chennai in India.
(PRA)
---
Subscribe to Get the Latest Updates from PRA Please click here
Copyright (c) 2018 www.plasticsandrubberasia.com. All rights reserved.