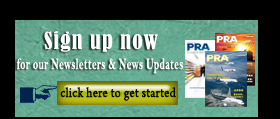 M&As: Arkema/Barrday team up for composite solutions for oil/gas market; Omnova acquires Portuguese coatings supplier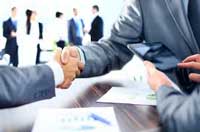 Composites solutions provider Barrday and French materials maker Arkema have set up a joint venture to manufacture and market carbon fibre and specialty polymer tapes for the growing oil and gas industrial market. The new venture to be named Barrflex TU will supply thermoplastic composite solutions to the various players of the oil and gas industrial markets.
The tapes are said to deliver substantial improvements in terms of weight reduction (replacement of metal) and corrosion resistance for the flexible pipes used in the deep offshore as well as onshore operations of tomorrow.
The complementary offerings of Barrday (proven experience in thermoplastic composite manufacture) and of Arkema's range of specialty polymers and resins (PVDF, Polyamides 11 and 12, PEKK, etc.) will enable Barrflex TU to fully capitalise on the growth of the oil and gas market by marketing a new comprehensive and integrated range of solutions, say the companies.
Barrflex TU will be focused on satisfying customer composite tape requirements using any resin, fibre and the development of product and process technology.
Said Michael Buckstein, CEO of the North Carolina-based Barrday, "This partnership with Arkema provides us with access to a unique and wide range of proven polymer solutions for this sector. For a long time Arkema has been an innovative and renowned player in fluoropolymers with Kynar PVDF, in specialty polymers with Rilsan PA11, and more recently with its new Kepstan PEKK resins. We are delighted to be teaming with Arkema for this exciting oil and gas opportunity."
In other news, US-headquartered Omnova Solutions Inc. (has acquired Resiquímica SA, a Portugal-based producer of resins and binders for the coatings and building and construction industries.
Sintra-headquartered Resiquímica's aqueous polymer emulsions and solvent-borne alkyd and acrylic resins are key elements used in a wide variety of residential and industrial coatings. Additionally, unsaturated polyester resins from Resiquímica are targeted at demanding applications in marine, food storage tanks, and more. Geographic markets served by Resiquímica include Portugal, Spain, France, and North Africa.
"This is another important milestone in Omnova's path to becoming a premier global specialty solutions company. The acquisition of Resiquímica expands our technology and product offerings in the coatings and construction industries, strengthens our position in the EMEA region and enhances production flexibility and capabilities for our specialty business," said Anne P. Noonan, President/CEO of Omnova Solutions.
Terms were not disclosed.
Omnova provides emulsion polymers, specialty chemicals, and functional and decorative surfaces. Its sales for the last 12 months ended May 31, 2018 were US$772 million and it has a global workforce of approximately 1,800.
(PRA)
---
Subscribe to Get the Latest Updates from PRA Please click here
Copyright (c) 2018 www.plasticsandrubberasia.com. All rights reserved.