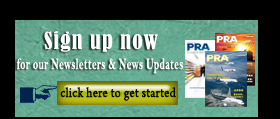 M&As: AkzoNobel completes acquisition of Polinox; Mitsubishi to sell PMMA sheet business in Europe to STAG
AkzoNobel Specialty Chemicals has completed its acquisition of Brazil's Polinox, South America's producer of ketone peroxides, an essential ingredient in the manufacture of polymers. The purchase expands the company's footprint in South America, establishing it as one of the region's leading producers of curing systems for polyester thermoset resins.
AkzoNobel has acquired Polinox's brands and trademarks, including Brasnox, Perbenzox and TecnoxSuper, as well as its customer list and production knowhow. Manufacture of those products will move to the company's plant at Itupeva, Brazil, which is currently being expanded, by the third quarter of 2019.
In other news, Japan's Mitsubishi Chemical Corporation is to transfer the acrylic sheet (PMMA sheet) business in Europe to Switzerland-based Schweiter Technologies Group (STAG). MCC will transfer the business, valued at £92 million along with shares of Perspex Distribution Limited (PDL), the UK domestic sales company for PMMA sheet manufactured by Lucite International UK Limited (LIUK), after splitting off LIUK's PMMA sheet business.
STAG is one of the leading European plastic sheet producers, and its PMMA sheet business is a leading player in the industry. In addition, STAG is MCC's strategic partner, as the MCC Group has been its long time supplier of MMA monomer, which is a raw material for PMMA sheets.
The transfer of the MCC Group's PMMA sheet business in Europe to STAG, which has a wide-ranging sheet product line-up and high cost competitiveness, will enhance the group's partnership with STAG, based on a continued supply of MMA monomer, as STAG expands its business in the European market.
The transfer includes the production site of LIUK in Darwen, Lancashire, UK.The business had net sales of approx. £126 million in 2017.
(PRA)
---
Subscribe to Get the Latest Updates from PRA Please click here
Copyright (c) 2018 www.plasticsandrubberasia.com. All rights reserved.