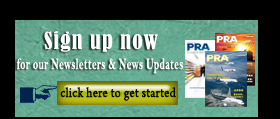 Investments: Versalis buys M&G's biobased business; Perstorp has new investor, pumping in EUR130 mn for future growth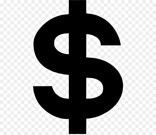 Italian chemical maker Versalis (Eni) has bought bankrupt firm Mossi & Ghisolfi (M&G)'s "green" activities, based on the use of renewable resources, of the four companies Biochemtex, Beta Renewables, Ipb (Italian Bio Products) and Ipb energia. Though no financial details were given, news agency Reuters said the deal had cost Versalis more than EUR90 million, including debt. The sale took place via a bidding process ordered by an Italian court.
The transfer of the related business units will be formally agreed in the coming weeks, in compliance with legal procedures and deadlines.
The operation includes assets and resources related to development activities, industrialisation, licensing of technologies and bio-chemical processes. The process is the Proesa technology, which is used to convert biomass into second generation sugars and the subsequent production of biofuels or, potentially, other biochemical intermediates.
The industrial plant in Italy's Crescentino (Vercelli) produces bio-ethanol, as well as green electricity thanks to the enhancement of lignin, which is a by-product.
Versalis says this know-how will reinforce its competitive position in the bio-based chemical industry, creating synergies with its ongoing research projects
Founded by the Ghisolfi family in 1953, M&G produced PET in Italy and in the US. But due to cost overruns, the group ran into trouble and filed for creditor protection for its Italian units and in the US. Early this year, it sold its Brazilian unit to Thailand integrated PET maker Indorama Ventures and its PET plant in West Virginia and an R&D centre in Ohio to Taiwanese materials firm Far East New Century Corp.
In other news, fund manager PAI Partners is transferring its interest in Swedish speciality chemicals firm Perstorp to a new fund managed by it and backed by Landmark Partners and other co-investors. As a part of the deal, the investors of the new fund have agreed to commit EUR 130 million for investment activities to further advance Perstorp's growth strategy. The terms of the transaction were not disclosed.
Perstorp has for over 135 years pioneered the development of chemicals like caprolactone monomer and other speciality polyols. It employs 1,500 people across manufacturing units in Asia, Europe and North America. In 2017, the company's sales amounted to SEK13.6 billion, and EBITDA excluding non-recurring items increased by 20% to record-high SEK2.1 billion. The positive development continued in 2018, with LTM EBITDA as at 30 June 2018 amounting to SEK2.3 billion.
Jan Secher, President/CEO of Perstorp, commented: "We are delighted that our focus on commercial and operational excellence has delivered strong results, attracting new quality investors. We have progressively enhanced profitability and deleveraging, resulting in the recent upgrade by S&P, and we are now ready to take the next step. We look forward to capturing future growth opportunities to advance our position as a global leader in specialty chemicals."
(PRA)
---
Subscribe to Get the Latest Updates from PRA Please click here
Copyright (c) 2018 www.plasticsandrubberasia.com. All rights reserved.