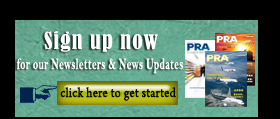 Continental opens first 3D blow moulding plant for hoses in China
Technology firm Continental has opened a EUR10 million 3D blow moulding plant for hoses in Changshu, China. The new plant is Continental's fourth production site featuring 3D blow moulding technology across the world, following previous plants in Germany, the US and Mexico, and will start series production in the third quarter of 2018. The workshop is equipped with multiple automated production lines.
3D blow moulded hoses to be used in high performance turbochargers for automotive OEMs will be produced here to meet the growing technology demand within China's manufacturing sector, says Continental.
The new plant will use Continental's global hose and duct expertise and adopt internationally advanced 3D blow moulding technology to provide Chinese automakers with high performance turbocharger ducts, said the German firm. The adoption of blow moulding technology allows for better recovery and recycling, thus reducing pollution emissions during production and Automakers are on a path towards increasing performance and reducing overall vehicle weight, thereby optimising the body structure and improving fuel efficiency. With the adoption of blow moulding technology, recovery and recycling can be realised, thus reducing pollution emissions during production and meeting the requirements for sustainability in the production process.
An added value to customers is that by relying on the 3D blow moulding technology, auto parts manufacturers will eliminate the inconvenient production and assembly of intermediate parts in the production process, greatly shortening the supply chain, improving the production efficiency of the automotive industry, according to Continental.
"The investment into the new plant underlines our focus on and commitment to the Chinese domestic market, especially the automotive market," Thomas Reichenbach, Manager of the 3D Blow Molding Project, emphasised.
(PRA)
---
Subscribe to Get the Latest Updates from PRA Please click here
Copyright (c) 2018 www.plasticsandrubberasia.com. All rights reserved.