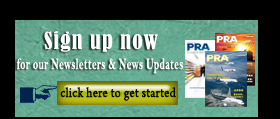 Borouge on track with fifth PP plant; to grow PP capacity by 25%
Resin maker Borouge, a joint venture of Abu Dhabi's Adnoc and Austrian chemicals maker Borealis, recently awarded Tecnimont SPA, a subsidiary of Italy's Milan-based Maire Tecnimont Group, the Engineering, Procurement and Construction (EPC) contract for its fifth polypropylene (PP5) plant in Ruwais, which will grow Borouge's PP capacity by 25% to 2.24 million tonnes/year.
With a nameplate capacity of 480,000 tonnes/year, the new PP5 plant will be integrated with the existing Borouge 3 plant in Ruwais and will be expected to come on stream in Q3 2021. Enabled by Borealis' proprietary Borstar technology, Borouge's PP5 plant will play an important role in helping parent company Adnoc deliver against its downstream strategy announced in the recent Downstream Investment Forum, held in May 2018, with the aim to significantly expand its refining and petrochemical operations – through the creation of the world's largest integrated refining and petrochemicals complex in Ruwais – undertake highly targeted overseas investments to secure greater market access, and increase Adnoc's, and its subsidiaries', range and volume of high-value downstream products.
Increasing petrochemical production capacity is a key pillar of Adnoc's aggressive downstream expansion strategy, which will see it become a world class producer, supplier and trader of refined and petrochemical products as it focuses on markets in Asia, including China.
Said Abdulaziz AlHajri, Director of Adnoc's Downstream directorate: "At the heart of the downstream strategy is an US$45 billion investment, over the next five years, that will create the world's largest integrated refining and petrochemicals hub in Ruwais, where Adnoc will convert 20% of its crude to chemicals, tripling petrochemical production capacity to 14.4 million tonnes/year, by 2025. In parallel, Adnoc intends to build an international, integrated downstream presence, including securing additional crude refining capacity in growth markets."
Building the PP5 plant in Ruwais significantly contributes to achieving Borouge's ambition of growing the polymers production capacity by 11% to reach 5 million tonnes/year which is effectively linked to the growth ambitions of both Adnoc and Borealis to grow polymers production capacity.
The PP5 plant will become the 10th Borstar plant in Ruwais that contributes the global supply of PP products based on the partnership between Adnoc and Borealis. The Ruwais-based plant will help Borouge expand its product portfolio and deliver leading solutions to its customers across the globe, especially in the packaging industry.
(PRA)
---
Subscribe to Get the Latest Updates from PRA Please click here
Copyright (c) 2018 www.plasticsandrubberasia.com. All rights reserved.