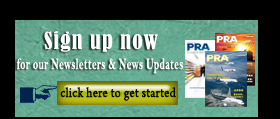 Capacity increases: Eastman to increase CHDM; Perstorp upgrading Capa plant in UK
US materials company Eastman Chemical Company will implement multiple projects to increase CHDM capacity at its Kingsport, Tennessee, manufacturing facility. The series of debottlenecks and expansion projects will occur over the next 18 months and will increase capacity by 15,000 metric tonnes. All projects are expected to be complete by early 2019.
This series of investments positions Eastman to meet the increasing demand it is seeing for copolyesters, as well as other polyester supported markets, and further demonstrates the company's commitment to growing with its customers around the world.
"We are very excited to continue making investments to grow our copolyester business," said Burt Capel, vice president and general manager of Eastman's Specialty Plastics business. "Since its launch, we've seen tremendous growth in Tritan and continued strength across our copolyester product portfolio. This investment, along with the addional PETG capacity we recently announced that is coming online in 2018, further demonstrates our commitment to our entire copolyester business."
Specialty Plastics is a part of Eastman's Advanced Materials business segment. CHDM is used in the production of Eastman's Tritan, Spectar, Eastar and other copolyester materials.
In other news, Perstorp is securing the future of its Caprolactone business through a significant investment to upgrade its original monomer plant. The new equipment will allow for increased security of supply, says the firm.
The Caprolactone market is strategic and important to Perstorp. This investment is one step further in the company's long term commitment to the industry.
The project was initiated and kicked off in the beginning of 2017 and construction phase of the new parts of the plant will start in the new year. The replacement will be conducted in a way that does not impact current production. The plant upgrade consists of installing a new peracetic acid still and new reactors on stream 1, which was originally built in 1998. The project is expected to be complete in the second half of 2019.
"The Capa business is one of our strategic areas and we do see a strong market demand of Capa products. Through this investment we are strengthening our position as a reliable leading partner," says Marie Grönborg, Executive Vice President at Perstorp.
The Capa plant is located in Warrington, UK.
(PRA)
Copyright (c) 2017 www.plasticsandrubberasia.com. All rights reserved.