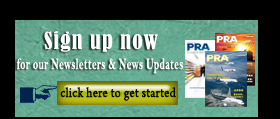 Thailand breaking the cycle of plastic waste pollution
Also, download this story from the electronic issue here
From increasing its recycling efforts to producing more bioplastics, Thailand is pulling out all the stops to reduce its plastic waste, says Angelica Buan in this report
A 2016 marine litter report released by Ocean Conservancy implicated Thailand among one of the top environmental offenders that contributed more than half of the global plastic waste leakage. Industrial and household wastes continue to outpace the country's capacity to recycle.
The Ministry of Natural Resources has emphasised on the country's efforts to increase its recycling rates recently. Thailand generates an estimated 2 million tonnes/year of plastic waste but recycled only a quarter to 500,000 tonnes of these wastes. Adding to the burden of piling up locally generated plastic waste is the imported waste, mostly from the UK, Japan and the US.
In the first half of last year, Thailand´s plastic waste imports rose in light of China's prior ban on importing waste. Given this, Thailand is now aiming to impose a total ban on imported plastic wastes by 2021.
On top of that , Thai land also aims to lead in sustainability efforts in the Southeast Asian region wi th i ts 20-year Plast ic Waste Management road map, which kick started in 2018. Targeting single-use plastics, Thailand seeks to ban three types of plastics: microbeads, cap seals and oxodegradable by end of this year. Four other single-use plastics, such as lightweight plastic bags less than 36 microns thick, styrofoam food containers, plastic cups, and plastic straws, are due to be banned by 2022.
Ultimately, Thailand wants to increase the use of recycled plastics and by 2027, it aims to utilise plastic waste for fuel. By 2030, the country would have achieved its target of 100% plastic recycling.
Recycled plastics in the agenda
The roadmap has received support from various sectors in the plastics industry as well as among recyclers. Suez, a French waste expert, is building a recycling plant that turns plastic waste into polymers, in Bang Phli district, near Bangkok.
According to Suez, the plant will convert 30,000 tonnes/year of locally collected PE film waste into high quality post-consumer recycled (PCR) plastic for the plastic industry. The plant will be equipped with an advanced water treatment system that minimises water usage and will meet the highest level of local environmental standards, the company said. And to further improve the site's environmental footprint, the plant will be using energy powered by roof-top solar panels. Construction works are expected to be completed by mid-2020.
Since 2017, the company has won the contracts in the region: to build an industrial waste-to-energy plant in Thailand, as well as extend the Medan drinking water production plant in Indonesia and enhance sanitation services in Hau Giang in Vietnam.
New recycling solution to produce useful plastics
To tackle plastic recyclability in Thailand, US chemicals company Dow and the chemicals business of Thailand's SCG are collaborating to develop new recycling solutions to add value to plastic waste and prevent them from ending up in the environment.
The products anticipated from this collaboration are outputs of mechanical recycling, feedstock recycling as well as renewable feedstock, which include but are not limited to recycled resin, recycled products made from plastic waste, petrochemical feedstock from plastic waste and renewable plastic resins.
Jonathan Penrice, President of Dow in Asia Pacific, said that the project will be building on Dow's materials science and application knowledge and experience in Thailand to develop solutions that maximise the value of plastics in the country.
In July, Dow Thailand and SCG also collaborated on turning recycled plastics into asphalt roads. Dow has conducted similar projects of recycled plastics to asphalt roads in India and Indonesia. In India, more than 100 tonnes of recycled plastics were converted to roads that stretched 40 km in Pune and Bangalore. In Depok, Indonesia, 3.5 tonnes of plastic waste were used in an asphalt mix for the construction of a 2 km road, which covered a total area of 9,781 sq m.
Both companies agree that developing certain technologies to incorporate materials derived from transformed plastic waste in polymermodified asphalt roads can address a major environmental issue that is as serious as marine litter. The recycling solution the companies are developing is expected to add value to low or no value plastic waste such as multi-layer plastic packaging and contaminated plastic waste.
"Most businesses today operate a linear system, whereby natural resources are extracted, transformed into products, and eventually disposed of. A circular economy, on the other hand, is aimed to reuse, renew and recycle valuable resources, thereby reducing environmental impact," they said. Partnerships, investments to boost resource efficiency Bangkok-headquartered PTT Global Chemical (GC) Public Company Limited is reinforcing its concept of "Circular Living", which promotes environmental responsibility and conservation, through a long-term partnership with Alpla, an Austrian recycler packaging solutions provider. The GC-Alpla partnership's new joint venture company called Evicco has been formed to build a circular plastic resin plant in Asia Industrial Estate in Map Ta Phut, Rayong Province.
Supattanapong Punmeechaow, CEO/President of GC, said that the company also supports initiatives such as the public-private sector collaborative waste management project PPP Rayong, and the Upcycling the Oceans, Thailand project, which teamed up GC, the Ecoalf Foundation, and the Tourism Authority of Thailand (TAT) to transform used PET bottles, collected from the sea in Koh Samet, Rayong, into clothing and bags.
Additionally, to extend the partnership to include communities and allow residents to earn a supplementary income, GC conducted a training programme to produce textiles and apparel from recycled plastics for the Charoen Pattana and Noen Samray 1 communities in Rayong. With both becoming pilot communities with plans for an expansion in the near future, the project expects to promote environmental conservation and also build a social enterprise model that empowers communities to become more self-reliant.
Meanwhile, Evicco has been established to produce recycled PET (rPET) and recycled HDPE (rHDPE) resins. The project will rely on Alpla's expertise in operating a recycling business across managed supply chains and its European technologies. The joint venture is also expected to create jobs and make raw materials supply agreements with communities in Rayong.
Meanwhile, Thai chemicals company and PET resin producer Indorama Ventures (IVL) has also pledged to invest US$1.5 billion in recycling over the next five years, including mergers and acquisitions that will focus on bottle-to-bottle recycling, Aloke Lohia, its Chief Executive said in August.
IVL, which owns 11 recycling sites worldwide, including plants in Thailand, Mexico and France, is also planning to invest US$500 million by 2025 to boost its customers' recycling targets.
In May, IVL introduced its new 100% Deja rPET fibre. The product comes in various forms such as recycled flake, pellet, fibre and filament for use in multiple applications. Deja is derived by recycling 140,000 tonnes/ year of PET bottles.
Shift to plastic alternatives
Clearly, the initial waste management steps are starting to pay off in the country. According to reports, Thailand has reduced the use of 1.5 billion plastic bags since August last year. Some retail establishments avowed to stop dispensing shopping bags to customers starting next year, while others are promoting the use of alternatives, such as paper or even banana leaves, to wrap their food products.
Moreover, relevant sectors are decreasing their use of plastics. Already, the packaging and printing industries are moving away from non-degradable plastics. The Thai Packaging Association relayed that these industries are using bio-flexible materials, including PP and PET films, nylon, aluminium foil and laminated films as well as paper.
Raising bioplastics footprint
Meanwhile, biobased plastics are also commanding market growth. Thailand is promoting itself as a bioplastic hub and has every reason for doing so, being a top exporter of crops like cassava, sugar, rice and palm oil, and the agro wastes it produces, which are also feedstock for bioplastics. Bioplastics are used in different applications including packaging and medical equipment, and producing bioplastics is expected to help the country transition successfully to a zero waste, green economy.
It can be recalled that in 2017, Thailand opened its first ever bioplastics laboratory for medical use as part of Chiang Mai University. The technical laboratory was expected to hoist the competitive edge of Thailand's petrochemical and medical industries. It will produce PLA (polylactic acid) and PBS (polybutylene succinate) copolymer to bring down the cost of medical equipment.
Additionally, according to a 2017 industry report published by the Board of Investments, Thailand is a hotspot for biomonomer production. The number of plants engaged in biocemicals and bioplastics production in the country has grown in the past few years due to the support and incentives coming from the government.
Therefore, it is not surprising that companies engaged in bioplastics raw materials are expanding. Recently, Total Corbion PLA, 50:50 joint venture between Total and Corbion, launched its 75,000-tonne/year PLA bioplastics plant in Rayong, Thailand. The plant, the world's second largest PLA plant, enabled an increase in available production capacity for the versatile biopolymer by almost 50%.
The new facility produces a broad range of Luminy PLA resins from renewable, non-GMO sugarcane sourced locally in Thailand. The plant has been operational since the end of 2018.
Furthermore, Total Corbion PLA operates a 100,000 tonnes/year lactide plant, which produces the monomer required for the production of PLA, and a 1,000 tonnes/ year PLA pilot plant, used for product development. Combined with Corbion's lactic acid plant, located on the same site, this enables a fully integrated production chain from sugar to PLA.
Thus, it can be seen that Thailand is in the running as the first Asian country to pump up bioplastics output in the region, as well as push for greater recycling, thereby creating an environmentally-friendly base for a circular economy to propagate.
(PRA)
---
Subscribe to Get the Latest Updates from PRA Please click here
©2019 Plastics and Rubber Asia. All rights reserved.
©2019 Plastics and Rubber Asia. All rights reserved.
Home
Terms & Conditions
Privacy Policy
Webmail
Site Map
About Us
SOCIAL