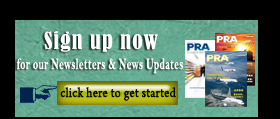 Recycling/K2019: LyondellBasell selects Italy as site for recycling facility; Versalis launches green PS/PP polymers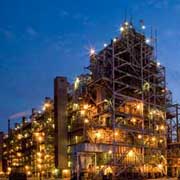 In the run-up to sustainability, chemical firm LyondellBasell is building a new small-scale pilot facility at its Ferrara, Italy, site moving another step closer to converting post-consumer plastic waste into new plastics on a commercial scale. The company selected its Ferrara site for the pilot facility due to its long history of R&D, including catalyst development.
Through its collaboration with the Karlsruhe Institute of Technology (KIT), LyondellBasell's proprietary molecular recycling technology, known as MoReTec, has shown that use of a catalyst in the pyrolysis process, or the structural breakdown of plastic waste into molecules, is faster and more energy efficient than traditional chemical recycling.
"We have advanced our chemical recycling capabilities over the last 15 months, and through research and testing we are studying a number of LyondellBasell proprietary catalyst options," said Jim Seward, LyondellBasell Senior Vice President of Research & Development, Technology and Sustainability. "In addition to continuing the development of our catalyst options, our investment in a small-scale pilot facility will help us to advance MoReTec technology towards commercial scale in our quest to achieving a true circular economy."
LyondellBasell says its MoReTec technology has the goal to convert typically difficult to recycle plastic waste such as multi-layer films, returning them to their molecular state to be used as feedstock to produce new plastic for all applications including food contact and healthcare items. While MoReTec is based on chemical recycling, it also includes a proprietary catalyst-based approach.
LyondellBasell believes this approach has significant potential due to its lower energy use and faster chemical conversion process which uses less heat.
In the coming months, LyondellBasell will continue its construction of its pilot facility at Ferrara, while also focusing on the interaction of various waste types on the molecular recycling process, catalyst selection, and process conditions.
LyondellBasell is also actively involved in mechanical recycling through its Quality Circular Polymers (QCP) joint venture with SUEZ, which converts post-consumer plastic waste into new plastic pellets that are used in applications ranging from electrical appliances, washing detergent bottles and suitcases. Additionally, LyondellBasell has produced new bioplastics from 100% renewable raw materials such as cooking and vegetable oil waste, which can be used to create items such as food packaging, toys and furniture.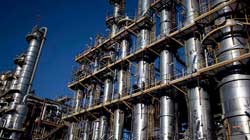 Meanwhile, in other news, as part of Italian chemical firm Eni's strategy for energy transition and sustainable development its subsidiary Versalis has launched a new line of products made of recycled plastic, called Versalis Revive. The first range of these products, which have been developed at Versalis' research laboratories and are based on different polymers, including polystyrene and polyethylene.
Versalis Revive EPS is an expandable polystyrene made of recycled raw materials from separated domestic waste collected in Italy, including polystyrene cups, trays and yoghurt pots. The project is being carried out in collaboration with COREPLA (National Consortium for the Collection, Recycling and Recovery of Plastic Packaging). The material will be commercially available from November, and can fulfil the same uses as virgin polystyrene, as insulating panels to save energy in buildings, or as protective packaging for appliances and furniture. Other initiatives are under development, with the goal of producing over 20,000 tonnes/year of polystyrene products containing recycled materials.
Versalis Revive PE includes low and high-density polyethylene-based compounds, containing up to 75% of urban post-consumer plastic, mainly from recycled packaging. These products can be used for multiple applications, particularly in the agricultural sector for drip irrigation, and in the packaging sector, including for small containers of up to 5 litres. The materials are also suitable for film applications, such as for bags for industrial products or mineral water packaging. These products have been developed in collaboration with the Versalis Research Centre in Mantua and Montello SpA, the recovery and recycling technologies operator in Europe, where the product is produced. Versalis Revive® PE will soon expand further to include new products that are currently undergoing development.
(PRA)
---
Subscribe to Get the Latest Updates from PRA Please click here
©2019 Plastics and Rubber Asia. All rights reserved.
©2019 Plastics and Rubber Asia. All rights reserved.
Home
Terms & Conditions
Privacy Policy
Webmail
Site Map
About Us
SOCIAL