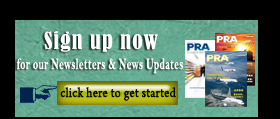 Plants: LyondellBasell jv PP plant in South Korea breaks ground; Sabic opens cap/closure tech centre in Netherlands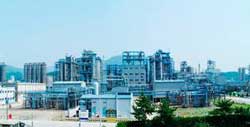 Chemical firm LyondellBasell's Ulsan PP Co, a joint venture between PolyMirae Company, a 50-50 partnership of LyondellBasell/Daelim, and SK Advanced, has broken ground in the southeastern port city of Ulsan, South Korea. This new plant will utilise LyondellBasell's fifth generation Spheripol technology and is expected to begin production in May 2021. With its 400,000 tonnes/year-capacity, the facility will be one of the largest polypropylene plants of its kind in Asia.
"Joint ventures are an important part of our growth strategy to reach the global market," said Ken Lane, executive vice president of Global Olefins & Polyolefins (O&P) at LyondellBasell. "With the combined advantages of LyondellBasell, Daelim and SK Advanced, this new joint venture will be able to provide competitive and differentiated polypropylene products that help advance fuel efficient vehicles, flexible packaging solutions, clean water and high-quality hygiene to serve the rapidly growing markets in Asia."
The Ulsan PP plant will leverage a vertically integrated value chain of SK, converting propane supplied by SK Gas to propylene by SK Advanced and finally to PP with LyondellBasell's Spheripol PP process technology. Through this integrated value chain approach, the companies say they will enhance the stable supply of raw materials, operational efficiency and responsiveness to market changes.
PolyMirae will offtake all PP produced by Ulsan PP which will be sold to customers in South Korea through PolyMirae and exported throughout Asia through LyondellBasell and Daelim.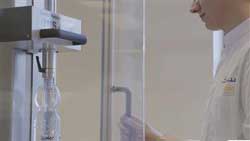 Meanwhile, in other news, chemical company Sabic has opened a new technology centre dedicated to the caps and closures segment in Geleen, the Netherlands. Located in Sabics's Global Technology Centre for Europe on the Chemelot Campus, Sabic says this investment is proof of its commitment to the industry to develop new materials and technologies focused on caps and closures. The facility opening comes just a year after Sabic established its caps & closures industry segment organisation.
Sergi Monros, Sabic Vice-President of Performance Polymers & Industry Solutions, Petrochemicals said, "This new state of the art facility will enable us to accelerate the pace by using market-leading materials and technologies aimed at a range of related applications – not only caps and closures, but also pumps, dispensing systems and other product delivery mechanisms for beverages, food and non-food applications."
Monros points to the growing need for creative solutions that are sustainable, cost-efficient and compliant. These solutions are coupled with the increased number of regulations governing product safety and consumer well-being. "End-users are looking for convenience too, and we are always thinking about new ways to improve functionality."
Polymers developed specifically for applications in this sector help enable, for example, lighter caps, and pumps and dispensing systems that are more efficient and easier to manufacture, all the while supporting customer efforts to improve overall sustainability.
The centre includes facilities that allow Sabic to simulate the real-life performance of finished products. The dedicated research laboratory has equipment for testing material characteristics such as mechanical properties, dimensional stability and environmental stress cracking resistance (ESCR). Cap specimens can be produced in-house for performance testing for potential applications and for the development of improved products. There will also be capability for developing and testing new product designs.
(PRA)
---
Subscribe to Get the Latest Updates from PRA Please click here
©2019 Plastics and Rubber Asia. All rights reserved.
©2019 Plastics and Rubber Asia. All rights reserved.
Home
Terms & Conditions
Privacy Policy
Webmail
Site Map
About Us
SOCIAL