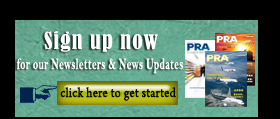 Partnerships: Dow/Evonik to develop synthesis of propylene glycol; Repsol to license EVA/LDPE technology to US firm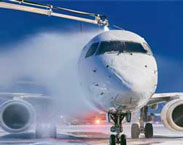 US chemical firm Dow and Germany's Evonik are partnering to bring a unique method for directly synthesising propylene glycol (PG) from propylene and hydrogen peroxide to market maturity.
The basis for the method, named Hyprosyn, has been created over the last few years by a team of over 100 Evonik employees. The key element is a catalytic system developed by Evonik researchers which allows for the direct synthesis of PG from propylene and hydrogen peroxide, in a process offering high yield and comparatively low energy consumption.
Some 1.9 million tonnes of propylene glycol were used worldwide in 2018. The molecule is used in the production of polyester resins and as a de-icing agent. It is also an important food additive and serves as a humectant and co-surfactant in many products in the home and personal care market.
Dow is by far the largest producer of PG worldwide with five production facilities located on four continents.
A pilot plant is to be constructed at the Evonik site in Hanau by the end of 2020, with large-scale technical implementation to follow a few years later.
In the traditional process propylene oxide (PO) is converted to PG using water. The Hyprosyn technology offers several advantages over that process since it consumes less energy while providing a higher yield; combines all reaction steps in a single reactor, eliminating the need for investment in additional PO capacity, allowing existing PG plants to be retrofitted with little effort; utilising only hydrogen peroxide and propylene as feedstock, increasing flexibility and lowering total investment cost.
In addition to potential license revenue, the companies say the partnership also demonstrates the creation of new areas of applications for hydrogen peroxide since in recent years, the molecule has become established as an important oxidising agent for chemical synthesis – not least as a result of the HPPO process for the production of propylene oxide.
Evonik is one of the world's largest manufacturers of hydrogen peroxide, one of the two starting materials for the Hyprosyn process. The company's 13 production sites distributed throughout the world ensure an optimal supply of hydrogen peroxide (H2O2) with a capacity of more than 950,000 tonnes/year.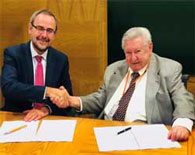 In other news, global multi-energy company Repsol has signed a collaboration agreement to license ethylene-vinyl acetate (EVA), ethylene butyl acrylate (EBA) copolymer and low-density polyethylene (LDPE) production technology with American engineering company Engineers & Constructors International (ECI), depository of the high-pressure technology originally developed and licensed by Imperial Chemical Industries (ICI) through its UK subsidiary, Simon Carves Engineering.
Under this agreement, Repsol is the operational partner that provides product knowledge, applications and operating support (training, technical services, operating procedures, etc.).
For Repsol, this agreement represents a milestone in positioning its chemicals business as a technology licensor together with a partner of recognised international prestige and a benchmark for high-pressure technology in the petrochemical industry.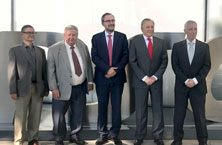 With this agreement, Repsol says it will capitalise on the know-how developed over 40 years in both production and processing, as well as on the commercial knowledge of development of differentiated EVA/EBA copolymer and LDPE applications.
This agreement represents a differential lever to support the growth of the chemicals business within its strategic positioning in the EVA/EBA copolymer market.
Repsol employs more than 25,000 people; its products are sold in more than 90 countries and reach 10 million customers. It produces over 700,000 barrels of oil equivalent per day.
(PRA)
---
Subscribe to Get the Latest Updates from PRA Please click here
©2019 Plastics and Rubber Asia. All rights reserved.
©2019 Plastics and Rubber Asia. All rights reserved.
Home
Terms & Conditions
Privacy Policy
Webmail
Site Map
About Us
SOCIAL