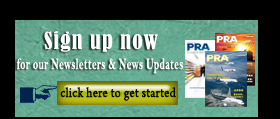 India puts off ban on single-use plastics, against a slowing economy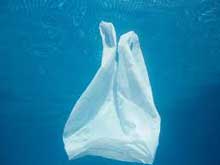 At a time when countries and global companies are pulling out all the stops to curb plastics pollution, the Indian government has decided to put off imposing a blanket ban on single-use plastics on the fight to combat plastics pollution. The measure was seen as being too disruptive for the industry at a time when it is coping with a slowing economy and job losses, said government officials. The ban is deemed as being temporary and the government will now get individual states to enforce existing rules against storing, manufacturing and using certain single-use plastic products.
India, which uses about 14 million tonnes/year of plastics, lacks an organised system for management of plastic waste, leading to widespread littering.
Prime Minister Narendra Modi was due to impose the ban on six items, including bags, cups, plates, small bottles, straws and sachets, in line with a campaign to rid India of single-use plastics by 2022.
Chandra Kishore Mishra, the top bureaucrat at the Ministry of Environment, told Reuters that the government will target the storage of PE bags and Styrofoam for now.
"There is no new ban order being issued. Now, it's a question of telling people about the ill-effects of plastic, of collecting and sending for recycling so people don't litter," he was quoted as saying.
The government's proposed countrywide ban had allayed fears in consumer firms, which use plastics packaging for a number of consumer products.
The Confederation of Indian Industry, a lobby group, said the move had become an existential issue for several economic sectors because alternatives were not immediately available.
It said small-sized plastic bottles used for pharmaceutical or health products should be exempted as there is no alternate available. Multi-layered sachet packaging should also not be banned, the confederation said, as that could disrupt supplies of products like biscuits, salt and milk.
(PRA)
---
Subscribe to Get the Latest Updates from PRA Please click here
©2019 Plastics and Rubber Asia. All rights reserved.
©2019 Plastics and Rubber Asia. All rights reserved.
Home
Terms & Conditions
Privacy Policy
Webmail
Site Map
About Us
SOCIAL