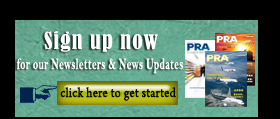 Green tie-ups: Remondis/Neste to develop chemical recycling of waste; Ineos/Sirap work on packaging from recycled PS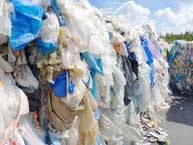 Renewable diesel and jet fuel provider Neste and Remondis, one of the world's largest privately owned recycling firm, are to collaborate in the development of chemical recycling of plastic waste. The companies will focus on developing and accelerating chemical recycling with a target to process over 200 kilotonnes/year of waste plastic.
Mechanical recycling of plastics has been making a positive contribution to circular economy, raw material security, and climate protection for decades. Through joining forces, Remondis and Neste combine Remondis's waste collecting and sorting capabilities and Neste's experience and know-how in oil refining and processing of low-quality waste and residue materials. The companies wish to build an ecosystem around chemical recycling to enable other companies in the value chain to join the initiative and complement mechanical recycling by closing the material circle also for those plastics that today are difficult or impossible to recycle.
Chemical recycling of plastics breaks down plastic waste into a raw material for the plastics and chemicals industries to use in the production of new high-quality plastics, chemicals and fuels.
"Chemical recycling will enable us to circulate carbon in society over and over again and reduce crude oil dependence, which is one of Neste's key targets as a sustainability leader in our industry. Collaboration between Remondis and Neste will bring us one step closer to fulfilling our commitment to process more than 1 million tonnes/year of waste plastic from 2030 onwards,'' says Mercedes Alonso, Executive Vice President, Renewable Polymers and Chemicals, Neste.
Meanwhile in other news, styrenics maker Ineos Styrolution is collaborating with Sirap, a producer of food packaging (particularly of XPS based food containers), to develop packaging solutions based on chemically recycled polystyrene (PS).
The joint project focuses on the use of PS that is recycled through depolymerisation, a process that converts post-consumer PS waste back to its monomers. This agreement positions Sirap as a first mover in the XPS food packaging sector. The advantage of this process is the generation of high-quality virgin PS ultimately for food-related use. This means that recycled PS will have the same properties as the initial PS – including complying with stringent food contact regulations.
Ineos and Sirap have agreed on a very ambitious time schedule with first samples of recycled PS from lab-scale facilities being analysed still in 2019.
Stefano Lazzari, CEO at Sirap, comments: "Sirap will act as pilot leader within a wide group of XPS packaging producers. We have been engaged for years in redesigning our processes and products in harmony with the guidelines of the circular economy. This particular project will bring the family of extruded polystyrene foam containers, which are light and high in performance, to a circular solution before the 2025 deadline, thus becoming one of the best products in term of environmental impact.
"The collaboration with Sirap, as pilot leader in the XPS food packaging sector, is a significant step in the right direction," adds Sven Riechers, Vice President Business Management, Standard Business EMEA at Ineos.
(PRA)
---
Subscribe to Get the Latest Updates from PRA Please click here
©2019 Plastics and Rubber Asia. All rights reserved.
©2019 Plastics and Rubber Asia. All rights reserved.
Home
Terms & Conditions
Privacy Policy
Webmail
Site Map
About Us
SOCIAL