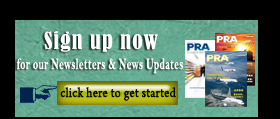 Green Materials/K2019: Inovyn's bio-attributed PVC; Sabic's renewably-sourced feedstock PC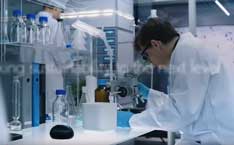 Chemical firms are claiming firsts in the industry, against the back of the drive for further sustainability. Inovyn has launched its latest generation of PVC under the brand name Biovyn, becoming the world's first commercial producer of bio-attributed PVC using a supply chain fully certified by The Roundtable on Sustainable Biomaterials (RSB), it says.
Manufactured at Rheinberg, Germany, Biovyn is made using bio-attributed ethylene, a renewable feedstock derived from biomass that does not compete with the food chain. It is certified by RSB as delivering a 100% substitution of fossil feedstock in its production system, enabling a greenhouse gas saving of over 90% compared to conventionally produced PVC.
Inovyn says its choice of an RSB-certified feedstock also demonstrates its commitment to working within the emerging bio economy, adding to the extremely strong sustainability credentials of the latest PVC.
Commented Filipe Constant, Business Director Inovyn: "Driven by the increasing global focus on the circular economy, there is growing demand for a specialist, renewable PVC that decouples its production from the conventional use of virgin fossil feedstocks. Biovyn demonstrates that we can substitute the use of virgin fossil feedstocks without compromising the unique product qualities such as durability, flexibility and recyclability that make PVC one of the most widely used, sustainable plastics in the world."
The new PVC is expected to have numerous value-added applications across a range of industry sectors, including highly specialised end-uses such as automotive and medical.
Inovyn has been working closely with flooring maker Tarkett since the early stages of product development. The first application will be by Tarkett, who will source it for a new flooring collection.
Concludes Filipe: "In addition to developing new bio-attributed PVC grades, we continue to play a pivotal role in the wider VinylPlus programme, through which the industry is collectively improving the sustainability performance of PVC."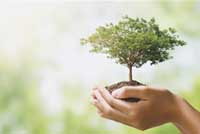 Meanwhile, compatriot Sabic has launched the first of its polycarbonate (PC) based on certified renewable feedstock, which it says is a first in the industry..
Sabic's PC cradle-to-gate LCA study reveals potentially significant reductions in carbon footprint (up to 50%) and fossil depletion impacts (up to 35%) for the production of polycarbonate resin based on the incorporation of renewable feedstock, in comparison to fossil-based polycarbonate production.
Polycarbonate – more specifically Lexan resin – forms part of Sabic's engineering thermoplastics (ETP) portfolio. Customers can use the polycarbonate resins that are based on certified, renewable feedstock on their existing equipment, under identical process conditions. Thus potentially contributing to a reduction of the carbon footprint of their products.
The latest PC is part of Sabic's Trucircle initiative of circular solutions.
"At Sabic we have engaged our value chain and unique position in Europe to produce polycarbonate using second generation renewable feedstocks that are not in competition with the food chain, to make a resin with equal performance to that produced from fossil naphtha," said Lennard Markestein, Director ETP BU Petrochemicals, SABIC.
The chemical firm worked closely with The International Sustainability and Carbon Certification (ISCC) to provide proof of the incorporation of renewable feedstock in our PC production and the resulting sustainability claims, verified by independent third party auditors. In addition, CEPSA – the Spanish multinational oil and gas company – is a strategic value chain partner in this project, supporting Sabic through the production of renewable intermediates.
The PC based on ISCC PLUS certified feedstock will be produced initially at its manufacturing facilities in Bergen op Zoom, the Netherlands, with global availability in the future. The certified PC resin may be used for applications in all market segments, such as automotive, consumer, electronics and electrical, building & construction and healthcare, currently served by its existing PC portfolio.
(PRA)
---
Subscribe to Get the Latest Updates from PRA Please click here
©2019 Plastics and Rubber Asia. All rights reserved.
©2019 Plastics and Rubber Asia. All rights reserved.
Home
Terms & Conditions
Privacy Policy
Webmail
Site Map
About Us
SOCIAL