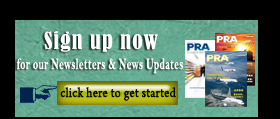 Green Materials/K2019: Henkel/BASF use chemically recycled material in bottles; KHS's 100% rPET bottle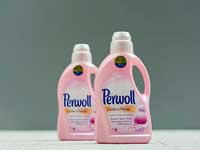 Against the back of a Circular Economy theme at the K2019 show in Dusseldorf, Germany, companies have been launching new "green" technologies.
For the first time, multi-national Henkel has produced bottles using chemically recycled plastic in collaboration with packaging manufacturer Alpla. Through chemical recycling, mixed plastic waste that was previously impossible to recycle can be effectively reprocessed and reused. The pilot project with bottles of Perwoll is part of the ChemCycling project led by German chemical firm BASF.
"We see huge potential for chemical recycling to complement conventional mechanical recycling," said Dr. Thorsten Leopold, Head of International Packaging Development Home Care at Henkel. "Mechanical recycling is limited by the fact that not all plastic waste can be reprocessed into useable material. Thanks to chemical recycling, fossil resources can be replaced with recycled material made from plastic waste. This project is an important additional step towards creating a circular economy for plastic – on this basis we are evaluating further opportunities for integrating chemically recycled plastic in our product packaging."
"The pilot project with Henkel's Perwoll bottle has shown that products made using chemically recycled raw materials boast the same high quality and performance as products made of fossil materials. With ChemCycling, the proportion of recycled material that goes into the production process is assigned to the end product by the Mass Balance method. This can help our customers achieve their sustainability goals," said Anja Winkler, BASF Head of Global Key Account Management Henkel Home & Personal Care.
"Through chemical recycling the resource plastic can be durably retained within the material cycle – the carbon it contains can thereby be reused. This is how chemical recycling could complement established technologies like mechanical recycling. The quality of the materials tested has convinced us," said Nicolas Lehner, Chief Commercial Officer for Alpla.
Mechanical recycling involves crushing, cleaning and reprocessing separated plastic waste back into granulate form. The challenge inherent to this method is that the quality of the resulting recycled product can only be as good as that of the "input material". Impure plastic, as well as color and a mix of materials can negatively impact the quality of the recycled product and make the recycling process more difficult. In addition, plastic cannot be reprocessed endlessly through mechanical recycling. Chemical recycling allows plastic waste that can't be recycled mechanically to be reintroduced into the material cycle. ChemCycling uses thermo-chemical processes to transform plastic waste into pyrolysis oil. This secondary raw material then serves as feedstock for the chemical industry to produce plastic for various purposes, such as packaging. The packaging produced using these chemically recycled materials is of the same quality as packaging made of new plastic. This allows fossil resources to be saved and waste to be reduced.
Henkel says in its commitment to sustainable packaging, it has already reached various milestones in the implementation of its packaging strategy: many product packages today are made of 100% recycled plastic. When integrating recycled plastic in its packaging, Henkel uses 99% of recycled plastic from consumer households (post-consumer recycled material). In addition, Henkel's packaging experts are working on improving its packaging's recyclability: for instance, they developed the first recyclable black packaging and introduced perforated sleeves that can easily be removed when disposing the bottle. Most recently, Henkel made its software tool for evaluating the recyclability of packaging (EasyD4R) – which was developed in-house – available to other companies for free.To drive progress towards a circular economy, Henkel is also partnering with various players across its value chain: among others, the company is a member of the German Rezyklat-Forum, the global Alliance to End Plastic Waste (AEPW) and the New Plastics Economy (NPEC).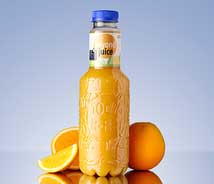 Meanwhile beverage bottle maker KHS has developed a fully recyclable juice bottle made of 100% recyclate whose FreshSafe PET barrier system is said to offer unique product and freshness protection.
The PET container was designed by the KHS experts from the holistic Bottles & Shapes consultancy program together with environmental service provider Interseroh from Cologne according to their latest design guidelines. Environmental service provider issues recycling seal Following a number of optimizations the Beyond Juice bottle was issued with the Made for Recycling seal by Interseroh – the first PET bottle to score a full 20 out of 20 points.
"Thanks to the seal on the label, for the first time consumers can now allow the bottle's truly excellent recycling properties to help influence their decision to buy when standing in front of the supermarket shelf," says packaging engineer Julian Thielen from Interseroh. "In the medium term, for packaging the criterion of recyclability will additionally become just as important as the aspects of product protection, convenience and attractiveness – also on an international scale.
"With Beyond Juice we're providing concrete answers to the challenges of the beverage industry, taking the juice bottle as an example. Also in view of the current debate on plastics practical, environmentally-friendly systems are becoming more and more important," says Philipp Langhammer, product manager for barrier technology at KHS Corpoplast. What is needed is an integral and sustainable type of packaging suitable for the entire spectrum of sensitive beverages. "When developing the bottle we thus strictly adhered to our credo of environmental protection, recyclability and maximum product protection," states Langhammer.
Unique product protection The Beyond Juice bottle satisfies all of these criteria – among other things with the help of FreshSafe PET.
"We were only able to give top marks when analyzing the bottle's recyclability because KHS SiOx barrier technology was used," Thielen explains. "Alternative composite materials utilized as a barrier also often colour the recyclate and yield an inferior quality."
Beyond Juice does not apply these otherwise usual composite materials which are added to the bottle material to protect the product and make pure-grade recycling much more difficult or even impossible. This topic is quickly gaining in significance on an international scale, too. This is illustrated, for example, by the plastics strategy presented by the EU Commission at the start of 2018 which aspires to make all packaging waste in Europe recyclable by 2030.
FreshSafe PET also ensures that sensitive, high-quality juices and spritzers, for instance, keep up to ten times longer than those filled into uncoated bottles. This is primarily thanks to the wafer-thin layer of glass applied to the inside of the bottle which prevents oxygen from penetrating the bottle and CO2 from escaping from it. Trouble-free recycling of the entire bottle The label area on the Beyond Juice container has been kept so small that sorting systems recognize it as a PET bottle. This makes sure that the container can be reintroduced to the recycling loop and is not simply used to make energy. It was also important to select the right kind of adhesive so that the label can be separated from the plastic in the recycling process and there is no unintentional soiling during the washing process.
The new KHS bottle concept has also been developed as a film-free pack for recycling purposes. Dots of adhesive which are strong and secure yet easy to remove hold the bottles together. With Nature MultiPack from KHS the film otherwise used to package the PET bottles as a six-pack, for example, is no longer required. This adhesive is also easily removed during recycling. "By doing away with the secondary film around the pack we're helping to further reduce this type of packaging waste by up to 90%," Langhammer claims.
As the Beyond Juice bottle consists of 100% rPET, it significantly helps to reduce the carbon footprint left by packaging throughout its entire life cycle. New studies by recognized trade associations confirm that PET bottles made of 100% recyclate have a much lower carbon footprint than containers made of what is known as virgin PET. Langhammer concludes that at a production of 50 million bottles/year more than 1,500 tonnes of raw material in the form of new PET could be saved by the bottle.
(PRA)
---
Subscribe to Get the Latest Updates from PRA Please click here
©2019 Plastics and Rubber Asia. All rights reserved.
©2019 Plastics and Rubber Asia. All rights reserved.
Home
Terms & Conditions
Privacy Policy
Webmail
Site Map
About Us
SOCIAL