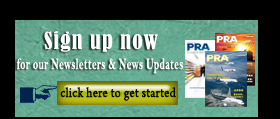 Green Materials/K2019: Clariant launches biobased additives; ties up with Polymateria to bring biotechnology to Southeast Asia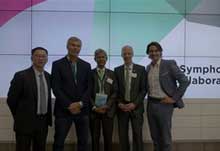 Against the back of further sustainability efforts, Swiss chemical firm Clariant has teamed up with renewable hydrocarbon producer Neste to offer a wide range of additives based on mass balance certified ethylene and propylene from renewable feedstock, As an outcome of this cooperation, Clariant is launching new Terra additives solutions, like-for-like drop-ins, said to perform precisely as fossil-based equivalents with no need to retest, renew registrations or to modify production processes or equipment and carrying a mass balance certification:
New Exolit OP Terra range, renewable-based halogen-free flame retardants with six new product launches, delivers the well-known performance and sustainability advantages of Clariant's fossil-based Exolit OP flame retardants. These halogen-free flame retardants are the first to be based on renewable sources and to be proven not to interfere with the recycling process. They achieve UL 94 V-0 rating with stable flame retardancy even after multiple recycling processes. Application areas include electronic and electrical equipment, and automotive components.
New Licocene Terra range is a renewable feedstock version of Clariant's famous Licocene range including both waxes for plastic processing and Performance Polymers (LPP) as hot melt adhesives that allow bonding and debonding and improve the recyclability of post-industrial and post-consumer waste. For example, post-consumer waste carpets can be recycled cradle-to-cradle at very high material yields and significantly reduced energy.
Among the five new Licocene Terra products based on renewable feedstock, two are specifically targeting plastics processing: Licocene PE 4201 Terra, a highly valuable lubricant for polyolefins and nucleating agent for EPS and Licocene PP 6102 Terra, an excellent external lubricant for PVC extrusion and dispersing agent for pigments and additives in masterbatches.
In addition to its Terra range, Clariant introduces its new Vita range range consisting of six rice bran wax based solutions for formulators of high-performing engineering plastics, bioplastic compounds and masterbatches. Based on non-food competing feedstock, these are the first products to carry Clariant's Vita designator for products from natural origin with at least 98% RCI, Renewable Carbon Index, renewable content.
Among the Vita range, new Licocare RBW 360 TP Vita is a multifunctional additive that provides a special combination of lubrication and nucleation in engineering plastics, particularly in polyamides. As a result of its favorable chemical structure, Licocare RBW 360 TP Vita shows excellent thermal stability, low volatility and outstanding color stability. Application tests by Clariant in Polyamide 6.6 showed reduction of cycle times by -71% per molded part when adding Licocare RBW 360 TP Vita to the neat polymer.
New EcoTain labelled dispersing agent Ceridust 1060 Vita – based on rice bran wax – enables excellent pigment dispersion in plastic parts made of polar engineering thermoplastics such as nylon, polyesters, TPU or biopolymers like PLA. It enables outstanding color strength at equal pigment dosing, reduced surface blooming and cleaner, brighter colors.
Meanwhile, in related news, Clariant has tied up with UK-based business developing a new standard in biodegradable and compostable plastics, Polymateria to bring its new Biotransformation technology to market in Southeast Asia.
Polymateria and Clariant have decided to focus on Southeast Asia as this is the main source of "fugitive" plastic globally. Fugitive plastic is the 32% of plastic each year which escapes the circular economy and leaks into the natural environment.
Previous issues with biodegradable solutions have faltered in the past, largely due to the creation of microplastic and lack of compatibility with recycling systems. There has also been confusion from consumers around what action to take once they are finished with the packaging.
In order for the circular economy to work, products need to be designed with end of use in mind, ensuring that the materials used are good for all life. What's really needed for the circular economy to work is "Good Cycling", which ensures the materials used are able to return to nature when the technical cycle fails without causing any ecotoxicology issues. Any plastic that is unable to demonstrate this, whether degraded or not, is simply "Bad Cycling".
The concept of "Good Cycling" has influenced / been behind the development of Polymateria's revolutionary Biotransformation technology which ensures return to nature without creating microplastic. It also ensures products don't begin biodegrading until a pre-programmed timeframe has elapsed and importantly allows for recycling to take place.
Niall Dunne CEO of Polymateria said: "We are delighted to partner with Clariant to bring our Biotransformation technology to market in Southeast Asia, with the ambition to combine our technology and formulation know-how with their global reach and production capabilities and knowledge of the masterbatches market."
Dr. Jan Sueltemeyer, Global Head of Innovation & Sustainability at Clariant said: "Clariant Masterbatches has a clear strategy towards sustainability, supporting recycling, bioplastics and biodegradation through partnerships. Polymateria provides a missing link for us and we are excited to bring this technology to regions of the world where fugitive plastic is greatest. Together we will also support government and standards bodies around the world to accelerate work on a new standard for biodegradability."
(PRA)
---
Subscribe to Get the Latest Updates from PRA Please click here
©2019 Plastics and Rubber Asia. All rights reserved.
©2019 Plastics and Rubber Asia. All rights reserved.
Home
Terms & Conditions
Privacy Policy
Webmail
Site Map
About Us
SOCIAL