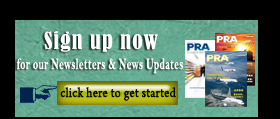 Front Cover Feature: Plastics recycling – an emerging market with potential
Also, download this story from the electronic issue here
Currently, everyone is talking about plastics: On the one hand, it is an extremely versatile material for very diverse applications and a component in countless products in everyday use. On the other hand, however, it is an increasingly problematic material from the aspect of plastic waste. The reason for this is doubtlessly the rise in production and use, in particular in the packaging industry, but also inappropriate collection and recycling of waste in certain countries.
So the issue of recycling is only going to gain in importance in time to come. New statutory regulations lay down the initial framework to encourage materials recovery and thus increase the recycling rates for plastic. The future will see a sustainable circular economy, in which plastics will have to be regarded as recyclable materials and not as waste. The life cycle for PET bottles can be taken as a model here. Today, they have already reached a recycling rate of over 90%.
There are opportunities arising in this field for companies to expand into new areas and to invest in recycling technology. This is where materials handling equipment supplier AZO GmbH + Co. KG can provide tailored solutions in the field of materials handling.
A summary of different types of recycling
One of the greatest challenges faced in recycling plastics is the wide variety of different types. Segregating plastics is complicated but absolutely essential, as the quality of the end product is impaired as soon as different plastics are processed together. This is why the sorting process is of prime importance when recycling plastics.
We distinguish between two sorts of waste: on the one hand, that occurring in industry, and on the other hand, waste produced by private or business consumers. The latter are responsible for 85% of all plastic wastes in Germany; in contrast, industry is responsible for just 15%.
Post-consumer recycling is principally concerned with polyolefin-based packaging, whereas industrial waste can be very varied: PVC-based plastic windows or car battery housing are only two of these.
Waste from industrial recycling frequently contains the aforementioned undesired impurities, e.g., remains of glass or metal, which can cause wear and tear to plant machinery. What is more, it may still contain harmful substances that need to be removed and disposed of.
In post-consumer recycling, it is primarily the different forms of feedstock and the diverse flow properties that pose a challenge. The demands in industrial recycling are principally the same as in post-consumer recycling; there are also certain differences however.
Know-how from AZO – individual solutions
The task facing AZO in recycling processes of this kind is generally the planning and design of the layout for a fully automatic feeding system for an extruder and the implementation and installation of the plant. The plant concept not only needs to be cost-effective but also compact, without losing flexibility.
The first stage involves testing the feedstock, for example shredded film, flakes, granulate, shedding, dust etc., for their product properties in AZO's own in-house laboratory and test centre. The results provide detailed information that allow us to deduce characteristics such as bulk density, particle shape and size, moisture or flow properties. The findings can then be used in planning the plant and layout.
Post-consumer raw materials, such as crushed packaging film from confectionery, crisps etc., at times demonstrate very low bulk density of less than 0.1 kg/l. This is why AZO relies on a purposedeveloped receiver with a large-diameter outlet and valve technology with no obstructive contours in the product flow at the outlet. If necessary, further agitator technology and discharge aids can be used.
The feedstock is first discharged from the containers and fed into the production line. Flexible pneumatic conveying systems charge the production line and ensure that raw materials are available for production, even when the properties of the raw materials change.
In order to satisfy even the most stringent of customer quality standards, AZO has developed more advanced solutions:
A loss-in-weight feeder ensures the highest degree of accuracy in dosing.


Receivers, which have been purpose-designed for recycling processes, guarantee discharge behaviour even for extremely lightweight ground film.


Protection of plant components against wear and use of special pump technology for handling abrasive materials


Magnets and metal separators remove any last traces of metallic contaminants, thus improving product quality and protecting the technical plant from damage.


Low-impact vacuum conveying systems for the finished product help to prevent generation of dust or angel hair.


Efficient degasification via extruders or downstream thermal drier remove gaseous contaminants and unpleasant odours from the end product.
If a number of other admixtures need to be used, it is advisable to integrate the AZO®MIXOMAT into the plant. The different components are sucked in here in accordance with the formulation, then weighed precisely and blended into a homogeneous mixture. This means many raw materials can be conveyed to a single gravimetric dosing unit and then into the extruder, thus saving costs.
Only then is homogeneous blending guaranteed in the extrusion process and thus provides the basis for end products with consistent and high quality, ensuring stable running of processes. It is therefore essential, throughout the planning process, to be able to respond flexibly to individual customer requirements and take into account findings about the properties of the raw materials. Exacting standards are also set for high plant availability and AZO has developed and established appropriate technologies to satisfy them. Only a design that makes cleaning easy and carefully considered planning allow fast changeovers of products and shorter downtimes, which help considerably in driving down production costs. The competitiveness of the end products is increased significantly as a result.
Reliable planning thanks to preengineering – made possible by AZO®e&s
For the last 70 years at AZO, customisation has been one of the top priorities when it comes to project implementation. AZO can provide tailored preengineering for individual and complex projects in advance of project planning.
As a result of the growing complexity of projects, AZO provides, especially in the pre-planning phase, the necessary support in obtaining required information and drawing up key documents (as proof of concept).
AZO has set up AZO®e&s (Engineering & Services), an in-house service division, in order to be able to address this complexity at this stage. Specific tasks are worked on as part of the pre-engineering process, tailored to the customer's existing (brownfield) or new (greenfield) plant engineering.
The design process is carried out, in conjunction with the customer, giving special consideration to current technologies and information about the raw materials in question and the process parameters. Any resulting or required process equipment is organised and planned with potential subcontractors.
In the general planning phase, issues such as logistics, media supply and staff rooms, in addition to systems and process engineering, increasingly play an important part, when it comes to overall planning of the plant and calculating overall requirements. This separate planning service combines plant know-how with process-oriented layout design, thus ensuring a comprehensive engineering phase, which serves as the ideal basis for further actions (architecture, budget projection).
Planning is carried out entirely in-house, simplifying communication and organisation. AZO also has various tools available for planning and digitisation, which, on the one hand, support specific planning processes such as pre-engineering and, on the other hand, can be offered as an individual service.
For more information, visit AZO at the K2019 show at Hall 9 booth C42, Düsseldorf, Germany.
For further information,
contact: Alois Billigen
Divisional Manager Marketing/
Documentation
+49 (0)6291/920 and
e-mail: azo-group@azo.com
(PRA)
---
Subscribe to Get the Latest Updates from PRA Please click here
©2019 Plastics and Rubber Asia. All rights reserved.
©2019 Plastics and Rubber Asia. All rights reserved.
Home
Terms & Conditions
Privacy Policy
Webmail
Site Map
About Us
SOCIAL