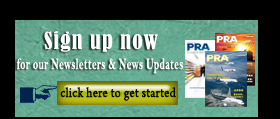 Recycling at K2019
Also, download this story from the electronic issue here
Austrian recycling machine maker Erema says that the US Food and Drug Administration (FDA) has recently approved the food contact compliance of post consumer recycled HDPE (PCR-HDPE) produced with its patented Intarema TVEplus RegrindPro extrusion system in combination with the ReFresher module. This opens up new opportunities to close the loop in food packaging made of high-density polyethylene (HDPE). With this, new food packaging can contain up to 100% of PCR-HDPE produced using this recycling process. The starting material for the PCR-HDPE consists of 99% food containers, i.e. milk and juice bottles. PCR-HDPE produced from this can be processed into bottles, food dishes and similar products. Erema says it achieves the necessary purity of the PCR-HDPE by combining its extrusion system with the ReFresher module, an anti-odour technology. Because the ReFresher uses the latent energy of the pellets preheated by the extrusion process, this system is also energy-saving.


Utilising Erema's technology, German packaging firm Werner & Mertz worked with the Green Dot to launch the world's first approved shower gel bottle for the cosmetics sector, manufactured with 100% PCR-HDPE collected in yellow household recycling bags.


Recycling machine specialist Next Generation Recycling Machines (NGR) and extrusion machinery supplierKuhne Group are to demonstrate a line for direct rPET to sheet at Kuhne's R&D area in nearby St. Augustin. In-depth tests on pilot plants paired with experience from production plants have shown that a wide variety of PET waste can be processed on such plants. After melting in the extruder and filtration, the PET melt enters the LSP reactor (LSP = Liquid State Polycondensation) - the technological heart of the line. Here, harmful chemicals are removed far below EFSA and FDA limits and at the same time the IV value (intrinsic viscosity) is boosted to the desired level. The IV that reflects the PET molecular chain length is automatically controlled within a narrow tolerance range by the line and thus ensures uniform, high-strength flat films.


Thermoformers can, thus, produce thermoformed packaging with uniform and high strength, optical properties and approved for 100% food contact. Due to the physical properties, automatic filling and sealing lines can be operated safely and efficiently, explain the companies. From the consumer's perspective, the rPET cups have a sturdy feel, high gloss and transparency.


Germany's Kiefel Packaging has re-engineered the rigid plastic egg carton using 100% rPET. Kiefel claims the tray is of similar or even better quality, compared to those made of virgin PS or PET. Furthermore, it adds that there are no compromises on the functionality and mechanical strength. To process it, Kiefel has combined its new premium flatbed tooling with its latest KMD thermoforming machine in what it says is a "significantly streamlined" process. The company says it will also offer support for "more drastic material changes," such as a switch to paper, pulp or plant-based materials like PHA or PEF.


Sesotec GmbH will showcase metal detectors from its GF, Protector and Rapid Pro Sense 6 series. The detectors can be used in a variety of material infeed applications and ensure high plant availability for processing machinery and equipment by preventing unscheduled machine downtime due to metal particles and avoid the repair costs associated with breaks in production and potential recalls.


Also new is the ASM Quasar optical sorting system, which can be used in granulate quality assurance in plastics manufacturing to ensure that granulate with black spots, for example, are removed. Additional parameters, such as surface, shape and size, can also be analysed, making the system accurate in deciding what to keep or reject. It will also premiere the Flake Scan flake anaylsis system for laboratory use to inspect incoming goods.


(PRA)
---
Subscribe to Get the Latest Updates from PRA Please click here
©2019 Plastics and Rubber Asia. All rights reserved.
©2019 Plastics and Rubber Asia. All rights reserved.
Home
Terms & Conditions
Privacy Policy
Webmail
Site Map
About Us
SOCIAL