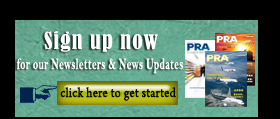 Materials/Additives at K2019
Automotive Sector
The world's largest fully-integrated producer of nylon Ascend Performance Materials will launch new Vydyne XHT long-chain and high-temperature PA; Vydyne XHT heat-stabilised PA66 and copolymers. XHT is said to push the temperature resistance range, without sacrificing the processability, durability and mechanical properties PA66 is known for, says Ascend. Also included are four glass-filled grades for applications like charge air coolers, integrated air intake manifolds, exhaust gas recirculators and resonators.


German firm Covestro will display a new interior concept for a future car, in a multifunctional, mobile living and working space. Covestro will also showcase Makrolon PC films for printed 3D, large-scale cover plates for integrated displays. The films also serve as carriers for printed electronics in touchscreens for cars.


Austria's Borealis will feature new Fibremod Carbon compounds for automotive, such as the CG210SY 20% carbon fibre-PP with improved surface and dimensional stability; and CD211SY high-flow PP hybrid with 10% carbon fibre and 10% talc. It is also developing additional new grades for use in painted and unpainted parts.


With growing demand for electric mobility, electromagnetic interference (EMI) shielding and thermal management are increasingly important. In particular, metal enclosures house electronic control units, or power and battery management modules, protecting these from both heat and mechanical damage. Dutch firm DSM's conductive plastics enable replacement of full-metal enclosures, with shielding efficiencies of around 40-60dB of plastic thickness, which protect from EMI, and weight reductions of up to 50%.


German firm Evonik, together with thermoset expert Lorenz Kunststofftechnik, has developed a prototype epoxy sheet moulding composite (SMC), which can be used instead of steel or aluminum in applications like battery housings. The glass-fibre reinforced SMC does not display conventional material's weaknesses, thanks to the addition of Evonik's newly developed Vestalite S, a diaminebased epoxy hardener that in conjunction with epoxy resins creates an SMC that is simple and quick to work with. It also has no styrene emissions and low VOC emissions, making it suitable for automotive interior components as well. The SMC has a density between 1.5 and 1.7 g/cm³; bending strength of > 350 MPa, flexural modulus of elasticity > 18,500 MPa and impact resistance of > 150 kJ/m2. The companies are open to suggestions for uses in various applications.


Germany's Kraiburg TPE will unveil new compounds with optimised odour and emission behaviour; and TPEs with enhanced UV resistance and adhesion to plastics like ASA and PMMA for automotive exteriors. Also new are custom-engineered thermoplastic hybrids (TEHs) that provide superior chemical and thermal resistance.


Lanxess will be showcasing new PA6 and PBT compounds for high-voltage applications, coloured in the vivid RAL 2003 orange colour, which meet UL 94V-0 classification at thickness of 0.4 mm. Also new from Lanxess are nylon and PBT compounds for blow moulding of components for air management in turbocharged combustion engines and/or liners for vehicles powered by hydrogen and natural gas. For lightweighting, Lanxess is working on its Tepex composites prepregs, with the display of a seat shell and front-end carrier.


Japan's Polyplastics, the world's largest manufacturer of polyoxymethylene (POM), will showcase Duracon POM grades for the production of injection moulded fuel systems. A new highflow/ high-rigidity POM grade has an mfr of around 14, making it suitable for a range of moulding conditions. Also new for electric vehicles are Durafide PPS and Duranex PBT targeted for peripheral engine parts such as power-control units.


UK maker of PEEK and PAEK, Victrex has attained the IATF 16949 certification for its gear design and manufacturing facility in Wisconsin, US, in line with Tier1/OEM needs. The quality management certificate covers improvement; defect prevention and reduction of variation and waste in the supply chain. Victrex supports the development and testing of HPG-based gears and their integration into larger systems such as the engine, transmission, pump, actuator and chassis.


US firm Teknor Apex's latest Creamid P series PA6 compounds absorb nearly one-third less water at saturation than standard grades, provide 15-25% improved tensile properties in the conditioned state, and exhibit higher flow and surface characteristics, even in highly glassfilled formulations. It will introduce the first two compounds with 30% and 50% glass fibre content.


Germany's Krallmann GmbH, a subsidiary of Heinze Gruppe, has developed a standard assembly and fastening system for particle-foam components. The K-Fix parts are encased in expanded polypropylene foam (EPP), and form an inseparable bond with the component. This saves up to 20% in weight, compared with conventional plastic components. In addition, K-Fix has good insulating properties and is able to withstand heavy shocks.


Electronics/Sports
AGC Chemicals Europe, a manufacturer of fluoroplastics and the world's largest producer of ETFE (ethylene-tetrafluoroethylene copolymer) and ion exchange membranes, will be showcasing new applications for functionalised fluoropolymers. New fluoropolymer-modified PEEK compounds have improved flexibility, impact/wear resistance and better electrical properties than standard grades. They are suitable for the production of semi-finished products such as plates, rods and tubes, for gears, housings, wire and cable sheathing and foils.


Covestro is honing into the 5G (fifth generation of mobile broadband) sector, with its PCs and blends. In collaboration with Deutsche Telekom and students from the Umeå Institute of Design, Covestro is developing materials for base stations, active antenna units and other equipment, with Düsseldorf city serving as a reference for the project.


Covestro will unveil material concepts for running and basketball shoes, which it created together with Chinese designer Axis Liu. Various materials are utilised: Insqin water-based PU textile coatings and adhesives, PU foams, textile fibres and films made of TPU and Maezio continuous fibre-reinforced thermoplastic composites (CFRTP). For the design of the running shoe, Axis Liu was inspired by a traditional figure from Chinese arts and craft: the "Multilayer Carved Ball" that has a dynamic structure handmade up of several layers.


Covestro will also present a concept shoe made from recyclable TPU, which was in part derived nonefrom biomass. Another part is made from components, which were produced from CO2 and are marketed under the trade name of cardyon.


Germany's BASF will launch Ultramid Advanced T2000, the latest addition to its PPA portfolio. Based on nylon 6T/66, it is said to combine mechanical and dielectric strengths at high temperatures, a combination crucial for E&E connectors.


US PU firm Huntsman will be focusing on 3D printing, with its new Iroprint grade. It contains three different kinds of PU-based materials (resins, powders and filaments), which can be 3D printed using stereolithography (SLA), high speed sintering (HSS) and fused filament fabrication (FFF). It will be targeted at the footwear and sports industry.


Packaging
US firm ExxonMobil will address sustainability with its Exceed XP, Exceed and Enable performance PE polymers that help overcome recycling issues associated with conventional laminated structures. The new full PE laminated solutions can be recycled where collection and recycling of plastic films exists. Others are new technological advancements using recycled PE in combination with PE polymers to produce a range of flexible film applications as well as Vistamaxx metallocene ethylene-propylene performance polymers that allow low-cost recycled content utilisation while targeting high-value applications.


BASF will be highlighting its newly extended Ultradur PBT portfolio with a first extrusion grade for pipes/profiles, B6551 LNI, and thermoformed packaging, B6560 M2 FC TF.


Kraiburg TPE will launch two custom-engineered compounds with significantly better migration control than common TPEs. They are particularly suited for closure systems, valves and seals for packaging with direct contact to foods that contain fat.


Styrenics maker Ineos Styrolution will disclose the first results of the ResolVe project for chemical recycling of PS. The ResolVe project team now has proof of concept of closed loop recycling, to convert waste PS back to pure styrene via a depolymerisation process, followed by a polymerisation process resulting in a quality identical to virgin PS.


Oman Oil and Orpic Group will share strategies into new areas of the plastics industry, with an expansion of their PP capabilities and their entry into the PE space. The Liwa Plastics Industries Complex investment will see the companies' production of PE and PP increase to 1.4 million tonnes by 2020. It will include linear LLDPE and HDPE.


Continued... here
(PRA)
---
Subscribe to Get the Latest Updates from PRA Please click here
©2019 Plastics and Rubber Asia. All rights reserved.
©2019 Plastics and Rubber Asia. All rights reserved.
Home
Terms & Conditions
Privacy Policy
Webmail
Site Map
About Us
SOCIAL