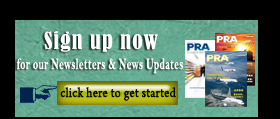 Davis-Standard: Extrusion Technology at K2019
Also, download this story from the electronic issue here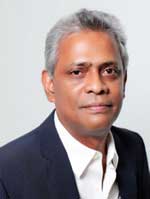 US-based Davis-Standard, with its subsidiaries Gloucester Engineering, Maillefer, Brampton Engineering and Thermoforming Systems LLC (TLC) will be focusing on sustainable technology at K2019.
Sekaran Murugaiah, Davis-Standard Vice President of Business Development Asia, gives a round-up of what is to be expected at the K2019 show.
PRA: What technology/ products are being displayed by Davis- Standard at K?
Sekaran: At K2019 in Hall 16, booth #A43, we'll showcase the ways Davis-Standard, Maillefer, Brampton Engineering, Thermoforming Systems LLC (TLC), and our other heritage brands provide value, technology and market expertise to customers.
There will be an excellent cross-section of equipment as well as promotion of our proactive approach and capabilities throughout Europe and the MEA regions. This includes smart technology solutions, aftermarket services, selected new product introductions and more. We'll also share strategies for supporting a circular economy with sustainable processing practices, waste reduction and the use of alternate polymers.
PRA: With the acquisitions over the past few years, Davis-Standard will have all of its companies under one roof at K. How will the companies contribute to the exhibits and offerings from Davis-Standard?
Sekaran: Visitors will see first-hand how these acquisitions have augmented Davis-Standard's equipment offering to give customers more options and regional support from a single-source supplier. Maillefer has delivered a lot in terms of pipe and tube applications. At K, we will promote solutions and manufacturing configurations for automotive fuel and vapor tubes, micro-drip irrigation laterals, heating and plumbing pipe, blown fiber micro-duct, medical tubes, offshore flexible pipe, custom pipe and tubing, and wire and cable
For Gloucester Engineering and Brampton Engineering, we'll show how customers with GEC Extrol control systems have an opportunity to upgrade their existing blown film control systems to ITALYCS 5. Additionally, we will show how the Vector air ring can improve the uncorrected film gauge (also called starting gauge) by as much as 60 to 80%.
With TSL, we'll highlight thermoforming capabilities to support food packaging applications.
PRA: What improvements/new technology is in store for visitors to the Davis-Standard booth?
Sekaran: Across all product lines, we'll demonstrate how we're focused on greater energy efficiency, reduced waste and improved profitability. One of our most exciting new developments is the DS Activ-Check. This "smart" technology system enables processors to take advantage of real-time predictive maintenance by providing early notifications of potential extruder failures. Machine operators are alerted to issues before they happen, reducing unplanned downtime while also collecting valuable data. Users receive notifications via e-mail or text, and continuous monitoring of production machine status is available on smart devices and remote PCs. Key parameters monitored include extruder reducer, lubrication system, motor characteristics, drive power unit, barrel heating and cooling. The benefits will be demonstrated on a tubing line using Microsoft Windows 10 on an EPIC III control system.
Another example is our new Series 510A extrusion die. This design features a short lip and edge bead (EBR) functionality. The die's exchangeable lip is optimised for specific resin types. It also has a motorised internal and external deckling system for safe operation, an internal die channel for melt flow and deckling adjustment, and an internal rod for edge bead reduction and leakage-free operation.
PRA: Since the theme of K is focused on the circular economy, in what ways does Davis-Standard equipment contribute toward the achievement of this goal?
Sekaran: We believe the technologies described above are good examples of how we are focused on the benefits of a circular economy. I always go back to our commitment to R&D, which allows us to strengthen technology across the board. This includes feedscrew development for alternative resins, better control systems for reducing waste, reprocessing options and designs that take into consideration current and future requirements.
PRA: How has Davis-Standard fared this year to date in terms of sales/growth in Asia and the rest of the world?
Sekaran: Overall, 2019 has been a steady year for Davis-Standard. We have seen slower growth due to trade uncertainties as customers delay large investment decisions.
However, we continue to see growth in aftermarket services as customers look to us for ways to improve productivity.
(PRA)
---
Subscribe to Get the Latest Updates from PRA Please click here
©2019 Plastics and Rubber Asia. All rights reserved.
©2019 Plastics and Rubber Asia. All rights reserved.
Home
Terms & Conditions
Privacy Policy
Webmail
Site Map
About Us
SOCIAL