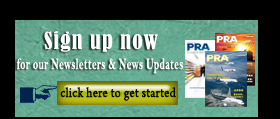 Extrusion/Compounding Machinery at K2019
Film/Sheet Extrusion
With the trend moving towards POD lines, India's Rajoo Engineers will exhibit its Heptafoil sevenlayer blown film line that is able to switch between barrier film and POD processing, with an output of 450 kg/hour. It will also show a twin-screw sheet line for PET.


Germany's Kuhne Anlagenbau will showcase a 13-layer triple bubble line double bubble, blown film line, water quench and special tubing line for producing biaxially oriented films for high-barrier food packaging like stand-up pouches, and high-barrier shrink film for fresh meat or cheese packaging, among other applications. A feature of these films is that they can be 100% recycled.


Italy's multi bubble orientation system specialist Gap will present a transparent high barrier oriented recyclable material. The simultaneous bubble orientation system is available up to 4,000 mm with a capacity of 1,000 kg/hour and offers a solution for high-barrier recycle oriented structure to convert laminate foil to homogenous oriented mono-barrier multifunction materials. Gap will also show a new annular microlayer die for performance multiplication. And to reduce thickness, improve film characteristics and extract the maximum performance from mono material, it will show its Mira Layers.


US-based Addex will launch Phase 2 of its Intensive Cooling technology for cooling the bubble. The patented design change from present-day blown film air rings allows for increases in stability and output. It is part of Addex's Laminar Flow air ring, auto-profile and IBC systems. Addex boasts a minimum of 10-15% increase in outputs, depending on materials processed, with up to 30% increase for stiffer materials.


Battenfeld-Cincinnati will display its STARextruder 120 high-speed extruder designed specifically for processing PET sheet. It consists of a single-screw extruder with a central planetary roller section where melted material is rolled out into very thin layers, producing an enormous melt surface for degassing and devolatilisation. The STARextruder can be used to process both non-predried new materials and any kind of recycled materials, as confirmed by the US FDA approval it has received.


Italy's Amut will demonstrate a running ACS 2000 cast line for stretch film, with five extruders in a seven-layer configuration. It features the patented Q-Catcher control system, which permits previously saved process parameters to be repeated, allowing for film to be reproduced with exactly the same mechanical properties. The line includes the Essentia T-die with die splitter, moveable vacuum box for cleaning without dismantling, jumbo chill roll unit 1500+450 mm diameter and AD Scan thickness control system.


US-based Graham Engineering will exhibit its Welex Evolution sheet extrusion system equipped with the XSL Navigator control system, which was developed for blow moulding and adapted for extrusion lines. An equipment for thin-gauge PP, which can be customised to accommodate widths will be displayed.


Meanwhile, the Navigator system uses an industrial PC with a Windows platform to provide intuitive, integrated extrusion process control, with real-time graphical display being a main point. It is available in: XC100 for stand-alone extruders; XC200 for one or more extruders in simultaneous operation; and XC300 for integrated production lines with the extruder and components such as a puller, water bath or winder.
Germany's Brückner Maschinebau will have two new lines for the production of BOPE films. Film processors can choose between a working width of 6.6 m and an output of 3 tonnes/hour, or a working width of 8.7 m and an output of 5 tonnes/hour. The new lines also have the flexibility to produce BOPP films, such as UHB and coated films. Brückner will also display a new high-temperature concept for BOPP capacitor film; lines for producing stone paper with over 60% CaCo3-filled BOPP/BOPE; patentpending Relax System for making BOPET film for optical applications; and a line for producing biaxially oriented polyimide for flexible optical displays.


Vetaphone, the Danish manufacturer of Corona surface treatment, will be displaying four standard Corona units: the VE2-B for extrusion and converting applications, capable of double-sided treatment; VE1-D and VE1-E also for extrusion and converting applications, but capable of distributing a higher power charge or running at higher speeds than the B model. The last unit on display is the VE1-L, a compact model designed for lamination environments where space is a limit. All are equipped with Vetaphone's iCC7 control panel.


Pipe/Profile Extrusion
Graham subsidiary Subsidiary American Kuhne will focus on medical extrusion systems, including Ultra MD systems, compact modular extruders and a trilayer tubing line with the XC300 Navigator control and integrated TwinCAT high-speed data- acquisition system.


Battenfeld-Cincinnati will have three products on display: a fast-dimension-change (FDC) pipe head that enables automatic pipe dimension changes during production, plus two new spider NG PVC pipe heads. It says that having been in use at customers' sites, the latter are said to be providing low material consumption and narrow tolerances. In the threelayer head, the middle layer of the pipe is guided by a mandrel-holder geometry, while the geometry of the outer layer has been revised. A benefit is the improved flushing behaviour, said to be a key feature in particular for manufacturing PVC pipes with a foamed middle layer, highly filled compact pipes, or pipes with a regrind middle layer.


Another new innovation is the DTA 160 pipe cutting unit, which allows both polyolefin and PVC pipes to be cut to exact length quickly and cleanly. A highlight of the chip-less unit is that it does not use hydraulics, allowing for a 60% lower weight than a conventional system.


Compounding
KraussMaffei (formerly KraussMaffei Berstorff) will debut four new and larger sizes of its ZE Blue Power Series (98, 122, 142 and 166 mm), which are identical to the smaller models. This ensures consistent scale-up for development and processing of new formulations. The larger extruders also offer the same screw and barrel modularity. A wide range of 4D and 6D barrel sections and various side feeders and degassing units are available. Exchangeable oval liners provide a cost-effective alternative for extremely wear-intensive processes. KraussMaffei has also made some minor design modifications to allow for the large size of the new extruders: the housing elements are connected by means of screw unions instead of clamping flanges, cartridge heaters are replaced by ceramic heaters, and their shape slightly changed.


The combination of large free volume and high specific torque is said to enable universal applications for compounding engineering plastics and highly filled formulations. Thanks to the 1.65 OD/ID diameter ratio, the free volume is increased by 27% over its previous ZE UT extruder series. In addition, the new series features a 36% higher torque density of 16 Nm/cm3.


The company says results obtained in first trials using a high-filled PP formulation with 50% of a 1 micron fine talc were "in line with its expectations".


Continued... here
(PRA)
---
Subscribe to Get the Latest Updates from PRA Please click here
©2019 Plastics and Rubber Asia. All rights reserved.
©2019 Plastics and Rubber Asia. All rights reserved.
Home
Terms & Conditions
Privacy Policy
Webmail
Site Map
About Us
SOCIAL