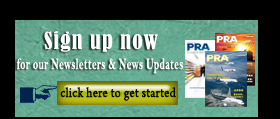 Coperion: Compounding/Auxiliary Technology at K2019
Also, download this story from the electronic issue here
At Booth B19 in Hall 14, against the backdrop of the show's focus on circular economy, Germany's Coperion is demonstrating how recycling can be implemented using its newest ZSK Mc18 technology. These machines can be implemented for various applications in recycling: for regrinding HDPE, PP, ABS, PS and PVC, for manufacturing films, for PET recycling, and for upcycling of various materials.
The two redesigned ZSK Mc18 extruders, with 45 and 70-mm screw diameter and a specific torque of
18 Nm/cm3, have optimised mechanical and electrical features that provide better operating comfort and greater efficiency. Both twin-screw extruders will be equipped with ZS-B easy type side feeders as well as ZS-EG easy type side devolatilisation.
Both the ZS-B and ZS-EG significantly reduce the time needed for maintenance tasks, thanks to the easy design that enables quick removal from and re-installation to the process section for cleaning or screw changes.
Instead of three-part covers, these extruders are now equipped with single-part heat insulation covers, which are said to be easy to handle and can be detached without removing the cartridge heaters.
The ZSK 70 Mc18 will be on display with a Coperion K-Tron K3-ML-D5-V200 type vibratory feeder and an accompanying ZS-B easy with a K-ML-SFS-BSP-100 Bulk Solids Pump (BSP) feeder.
The smaller ZSK 45 Mc18 will be equipped with a gravimetric K2-ML-D5-T35 twin-screw feeder and an accompanying ZS-B easy with a K-ML-SFS-KT20 twinscrew feeder for high-accuracy feeding at low feeding rates.
Meanwhile, with the dual bearing SP 240 strand pelletiser, Coperion Pelletizing Technology will exhibit one model from its SP series, completely reworked for simplified handling. Its new cutting gap adjustment technology makes fine adjustments simpler, faster and more precise; adjustments can be done by hand, with no tools
Auxiliary Equipment
The redesigned K3 vibratory feeder line from Coperion K-Tron will be presented. Featuring a patent-pending drive system combined with an advanced control package, it is able to achieve accuracies averaging 35% better over traditional vibratory technologies.
This new generation of lossin- weight vibratory feeders offers gentle handling of bulk material, resulting in less product waste, downtime and better end product quality as well as improved sustainability. It is able to do this thanks to a completely new shock absorber design.
Conventional vibratory feeders use rubber or spring shock absorbers, which allow movement of the drive in all directions, resulting in rotational motion. In contrast, the new K3 line uses a flexible pendulum technology that provides shock absorption only parallel to the desired direction of motion, eliminating rotational movement. This ensures an even material flow of the product along the entire length of the tray.
Rounding this are advanced control system and feeder electronics that include internal sensors that measure acceleration, displacement, load, current and temperature at rates of up to 25,000 times/second. Vibratory drive signals are adjusted to maintain clean sinusoidal displacement for optimal mass flow.
The combination of this drive with the Coperion K-Tron SmartConnex control system also results in low energy consumption, compared to other feeding technologies. Power consumption can be as low as 20W for feed rates as high as 6,000 kg/hour.
The typical feeder package consists of a feed hopper, vibratory tray and vibratory drive mounted on a weighing system featuring patented, Smart Force Transducer weighing technology and combined with SmartConnex controls.
Vibratory feeders are ideal for the gentle handling of a wide variety of materials, including abrasive products, with non-uniform shapes, and glass fibres. They are ideally suited to difficult feeding of pellets or regrind to extrusion lines, for example in recycling applications. The feeders can often be a viable alternative to screw feeders for difficult materials, where gentle vibratory feeding may allow feeding without build-up that can occur on screws and screw tubes.
Also on display is Coperion K-Tron's SWB- 300 weigh belt feeder as a comparatively simply constructed gravimetric feeder. Weigh belt feeders of this type can reliably feed large volumes of bulk materials with various flow properties and as such are well suited, among other things, for processing of recyclates.
(PRA)
---
Subscribe to Get the Latest Updates from PRA Please click here
©2019 Plastics and Rubber Asia. All rights reserved.
©2019 Plastics and Rubber Asia. All rights reserved.
Home
Terms & Conditions
Privacy Policy
Webmail
Site Map
About Us
SOCIAL