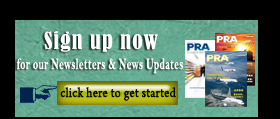 Blow Moulding Technology at K2019
Also, download this story from the electronic issue here
US-based Jomar Corp, a manufacturer of injection blow moulding (IBM) machinery, will launch the TechnoDrive 65 PET machine, based on the high-speed TechnoDrive 65 launched last year. It is specifically designed to process PET but that can revert to more common polyolefins, by changing the screw. Features tailored for PET include a more robust screw motor, highpressure valves and built-in nozzle heaters. While some IBM machines require a fourth station to process PET, the new three-station IBM does this in the ejection station. It, thus, has a dry cycle time of 1.7 seconds, making it one of the fastest IBMs in the industry. Since injection-blown PET bottles average about 1 mm wall thickness, it is targeted at jars, vials, and bottles for the pharmaceutical or cosmetic industries rather than the beverage industry. At K2019, the new machine will run 50 ml perfume bottles in clear PET on a six-cavity mould.


Germany's Kautex Maschinenbau will stay true to the Circular Economy theme with an allelectric KBB60 machine shown moulding a threelayer bottle from Brazilian supplier Braskem's sugarcane-HDPE. The middle layer will be PCR consisting of foamed Braskem green PE. These bottles produced at the show will be reclaimed by recycling machine maker Erema at its "Circonomic Centre" in the area outside the exhibit halls.


French machine maker 1Blow will show its two-cavity 2LO with three new options. First is a Preferential & Offset Heating Technology kit, allowing for flexibility for producing oval containers, even in opaque colours, and offsetneck bottles, previously thought impossible through reheat stretch-blow. Secondly, a tieredaccess system that limits operator access to some control functions, while allowing technicians full access. Thirdly, a compact in-machine leak tester from Delta Engineering that uses high voltage to detect and reject containers with micro-cracks.


Germany's Krones will exhibit its high-speed Contiform 3 stretch blow moulding machine that is able to handle preforms with a 100% recyclate content. It has an output of up to 2,750 containers per blowing station, producing up to 82,500 containers, for still water, carbonated soft drinks and sensitive products.


Italy's ST Blow Moulding will highlight its new ASPI 200 accumulator-head suction blow moulder, tailored for processing both polyolefins and engineering resins for either complex 3D shapes or conventional 2D parts. Its hydraulic pumps have energy-saving VFD motors.


Japanese firm Nissei ASB will demonstrate its new Zero Cooling technology, having modified its four-station, one-step injection stretch blow moulding technology and using the second of four stations for both cooling and preform conditioning to increase productivity by 50% and improve container strength by 15%.


Germany's KHS will present a new PET concept based on a juice bottle as an example. The company did not reveal much adding that "it combines individual environmentally friendly packaging solutions in one container and thereby supports the theory of circular economy". The new PET bottle, to be presented for the first time at the K show, was designed to have "the smallest possible ecological footprint." KHS also says the new approach ensures a high level of product protection and a longer shelf life, in particular for sensitive beverages. Further, KHS says it has formed a partnership with an "environmental service provider" to pursue its "strategy of reduction, recycling and reuse."


Another company that is keeping with the Circular Economy theme, control solutions provider Agr International, will show its latest Pilot Vision+ in-the-blow moulder vision system, said to be well suited to quality management of PET bottles with high rPET content. It can manage up to six cameras for defect detection while colour preform cameras can detect colour variations, and the large screen displays defects categorised by mould/spindle and defect type. Agr will also feature the Process Pilot system with advanced thin-wall capability, introduced earlier this year for the production of ultralight PET bottles to measure and adjust material distribution on each bottle.


Germany-based Rikutec Group, which is a processor and machinery supplier, will highlight the industrial packaging industry's first allplastic 200-l twin drum, said to meet the stringent demands of regulations for safe storage and transport of highly aggressive chemicals. The blow moulded "tank-in-a-tank" is said to offer advantages over all-metal and plastic-metal drums such as corrosion resistance, highpressure resistance, and 100% recyclability. The drum consists of a two-layer inner drum of HDPE, the inner layer of a special resin without additives for ultra-clean packaging, and an outer container of three HDPE layers, the outer layer UV-stabilised, and the centre layer foamed for rigidity and weight reduction. The drum is co-extrusion blow moulded on a patented Rikutec machine in a clean-room environment.


US-based Graham Engineering will display its rotary wheel blow moulder. The Revolution MVP system provides the benefit of high output moulding with flexbility to produce a range of package sizes. A key innovation is that each clamp station is independent of the others, with all forces self-contained within the clamp. Water manifolds through the platens facilitate quick mould change, and individual clamps can be removed for offline maintenance to reduce downtime. This modularity enables the user to vary the number of clamp stations from 12 to 24 on the same platform and configure the wheel based on the application and bottle height.


(PRA)
---
Subscribe to Get the Latest Updates from PRA Please click here
©2019 Plastics and Rubber Asia. All rights reserved.
©2019 Plastics and Rubber Asia. All rights reserved.
Home
Terms & Conditions
Privacy Policy
Webmail
Site Map
About Us
SOCIAL