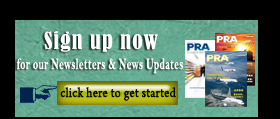 Sibur acquires European BOPP film maker; enters into jv with Sinopec for NBR/SEBS production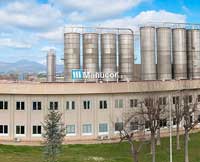 Russian oil/petchem firm Sibur's subsidiary Biaxplen has acquired a 50% stake in European BOPP film producer Manucor S.p.A. Biaxplen also produces BOPP films in Russia, and has a production capacity of 149 000 tonnes/year from seven lines.
Biaxplen and Manucor will share their best practices in terms of R&D, sales and marketing, production, and technical support. Joining efforts with Manucor's sales team will result in new opportunities in the European markets for Biaxplen. In turn, Sibur will engage PolyLab, its Skolkovo-based R&D centre, to develop new products. Together, the companies say they expect to create a leading BOPP film producer in Europe.
Marat Falyakhov, Executive Director at Biaxplen said, "This deal is an important milestone in our work on the international market. It will help us expand our European footprint and exchange best practices. We aim to make full use of the potential development opportunities we see in the industry while employing global expertise to deliver innovative products and high-quality service to our customers."
In other news, as part of the regular meeting between the Russian Prime Minister Dmitry Medvedev and the Premier of China Li Keqiang, Sibur and China Petroleum & Chemical Corporation (Sinopec) signed a MOU to cooperate in nitrile butadiene rubber (NBR) production. The parties have agreed to set up a joint venture (jv) for the production of NBR with a capacity of 50 kilotonnes/year in China. Sibur's share in the joint venture will be 40% and Sinopec's 60%.
Due to high resistance to aggressive agents, NBR is an essential material for various fuel and oil resistant industrial rubber products. It is indispensable for the manufacturing of seals, hoses and bag fuel tanks, and is also used in conveyor belts in food production. Yet another application of NBR is rubberised textile fabrics designed for aggressive environments.
Pavel Lyakhovich, member of the Management Board and Managing Director at SIBUR, said:
"This Memorandum comes as a result of the earlier negotiations between Sibur and Sinopec around the NBR production project. We have resumed our efforts to set up a jv on the back of strong consumer demand for NBR in China, and we plan to leverage this opportunity to expand our business in the growing market. The combined expertise of Sibur and Sinopec will help the JV gain a strong foothold in both Russia and China, as well as in other geographies."
Sibur and Sinopec also signed a framework cooperation agreement to produce SEBS (styrene, ethylene and butylene-based block copolymers). Under the agreement, Sibur and Sinopec will establish a 50/50 joint venture (jv) in Russia to produce at least 20 kilotonnes/year of SEBS.
SEBS is a pelletised modifier for thermoplastics used to impart elasticity to plastic materials or as a primary polymer to produce elastic components. SEBS boasts excellent durability and is leveraged across a variety of industries such as plastics and bitumen modification, adhesives, modification compounds, and toys.
Pavel Lyakhovich, member of the Management Board, Managing Director at SIBUR, said:
"By various estimates, global consumption of SEBS ranges from 200 to 270 kilotonnes/year adding 5-7% each year. This product has a very strong potential thanks to its unique properties and increasingly diverse applications. Russia, however, has to import SEBS because of no local production. These factors, taken together, open up great prospects for the Sibur-Sinopec project."
(PRA)
---
Subscribe to Get the Latest Updates from PRA Please click here
©2019 Plastics and Rubber Asia. All rights reserved.
©2019 Plastics and Rubber Asia. All rights reserved.
Home
Terms & Conditions
Privacy Policy
Webmail
Site Map
About Us
SOCIAL