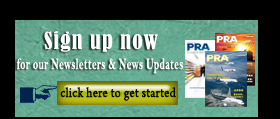 M&As: Italmatch invests in FRX; Arkema completes buy of Sunke Chemicals in China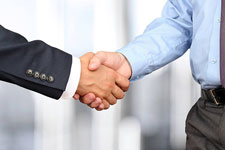 Italian speciality chemicals group Italmatch Chemicals has taken up an investment in US-based FRX Polymers, a manufacturer of Nofia polymeric phosphorus-based flame retardants. FRX Polymers developed the world's first halogen-free polymeric flame retardant additive and has seen its ground breaking innovation impact a range of markets spanning from textiles to automotive and electronics. The parties did not reveal the investment amount.
Polycarbonates, blends and alloys, polyurethane foam and coatings, copper clad laminates (CCL) for electronics as well as other thermoplastic systems rely on the Nofia family of products to deliver flame retardancy with other enhanced performance characteristics. FRX has an application development centre in Massachusetts and operates a full-scale polyphosphonate plant in Antwerp.
This investment enables Italmatch Chemicals to further strengthen its position in its core flame retardants business and brings an expanded market access to Nofia products through Italmatch's global reach.
Sergio Iorio, Founder/CEO of Italmatch stated: "We are excited to invest in FRX, considering the very innovative approach of the company to the flame retardant additives. The company owns a comprehensive patent estate allowing it to apply its innovative technology to a wide range of applications; we are confident that Italmatch can support and accelerate the growth of FRX through technological support and synergies, considering that today Italmatch is the largest global producer of phosphonate and of industrial phosphorus derivatives, with almost 90 years in the phosphorus industry. FRX can also benefit from the global presence of Italmatch, and a strong complementary portfolio of halogen-free products; we are also excited to work jointly with the competent and experienced management team of FRX, with the aim to accelerate its growth."
Meanwhile, he also said that the trend to phosphorus-based innovative flame retardants, that was pioneered years ago by Italmatch, is now clearly ready for full market penetration. "Investing in FRX represents an ideal environment to complete and enlarge Italmatch's flame retardant products portfolio, opening new opportunities from the technical and business point of view."
Headquartered in Boston (Massachusetts) and with a manufacturing plant in Antwerp (Belgium), FRX Polymers Inc. operates the halogen-free flame-retardant additives business with a workforce of 26 employees. The company is backed by major venture capital investors, including Citic Capital, Evonik Venture Capital, Triton Systems, Capricorn Venture Partners, Israel Cleantech, PMV, Mubadala, RobecoSam and BASF Ventures.
Meanwhile, in other news, chemical firm Arkema has completed the acquisition of its partner's stake in Taixing Sunke Chemicals, its joint venture manufacturing acrylic monomers in China, and now becomes the sole shareholder of the company.
Taixing Sunke Chemicals is a manufacturing joint venture between Arkema, the major shareholder, and Taixing Jurong, established in 2014. The site is a leading manufacturer in of acrylic acid and butyl acrylate.
With this transaction, which has approximately EUR70 million impact on the net debt, Arkema says it will support the growth of its customers in Asia and benefit from greater flexibility to run this business in a region which accounts for more than 50% of the global acrylic acid demand.
(PRA)
---
Subscribe to Get the Latest Updates from PRA Please click here
©2019 Plastics and Rubber Asia. All rights reserved.
©2019 Plastics and Rubber Asia. All rights reserved.
Home
Terms & Conditions
Privacy Policy
Webmail
Site Map
About Us
SOCIAL