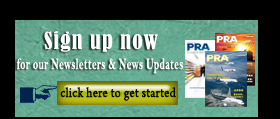 M&As: Huhtamaki invests EUR68 mn acquiring Indian and South African packaging companies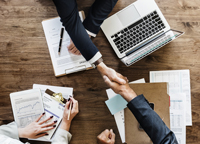 Finnish packaging maker Huhtamaki is on a buying spree having forked out almost EUR68 million to acquire two companies across the globe: in India and South Africa.
It is acquiring the assets and operations of Mohan Mutha Polytech Private Limited (MMPPL), a privately-owned flexible packaging manufacturer located in Sri City, Andhra Pradesh, India. The debt-free purchase price is approximately EUR10 million.
The acquisition allows Huhtamaki to speed up its growth in India by improving its capability to serve the customers in South India, says the firm.
MMPPL has approximately 160 employees and its net sales in 2018 were approximately EUR9 million. The business will be consolidated into the group's flexible packaging business in India. The transaction is expected to be closed by the end of 2019.
In other related news, Huhtamaki is to acquire the majority of Everest Flexibles (Pty) Limited, a privately-owned flexible packaging manufacturer in South Africa. With the acquisition Huhtamaki says it will expand its flexible packaging manufacturing footprint into South Africa, thereby further strengthening its emerging market position. The product range and customer portfolio of Everest are complementary to those of Huhtamaki.
The business will be acquired for an enterprise value of EUR58 million. The consideration for 70% ownership of Everest will be paid partly in cash and partly in shares, as the sellers of Everest will enter into a joint venture also with Huhtamaki's Foodservice and Fiber Packaging operations in South Africa. As a result, the sellers of Everest will own 30% of all Huhtamaki's activities in South Africa. The joint venture structure allows Huhtamaki to improve its B-BBEE (Broad-based Black Economic Empowerment) rating and subsequently competitiveness in South Africa.
"With Everest we will be able to serve our current and new customers in South Africa and the surrounding region even better, offering them a full range of flexible packaging solutions with faster lead times," says Olli Koponen Executive Vice President, Flexible Packaging. "We will have two flexible packaging manufacturing units in Africa, Everest and the recently opened facility in Egypt. With these two sites we will be in an excellent position to tap into the growth opportunities of this exciting region," he continues.
Everest's manufacturing unit and an adjacent cylinder making facility are strategically located in Durban close to a seaport and major freeways.
The annual net sales of the business to be acquired is approximately EUR40 million and it employs altogether approximately 420 people. The business will be merged with Huhtamaki's current flexible packaging sales organisation in South Africa and it will become part of the Flexible Packaging business segment.
The transaction is expected to be finalised within a few months, subject to the approval of competition authorities.
(PRA)
---
Subscribe to Get the Latest Updates from PRA Please click here
©2019 Plastics and Rubber Asia. All rights reserved.
©2019 Plastics and Rubber Asia. All rights reserved.
Home
Terms & Conditions
Privacy Policy
Webmail
Site Map
About Us
SOCIAL