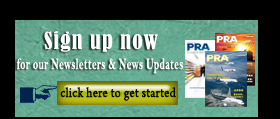 KRAIBURG TPE: TPEs in a broad range of applications
Kraiburg TPE caters to flexibility in the furniture sector
In the ever-evolving furniture industry, the market is striving to innovate to present ergonomically designed furniture that will appeal to respective individuals and their lifestyles.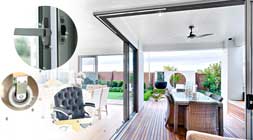 With advancements being made in the thermoplastic elastomer (TPE) sector, the material is replacing traditional elastomers and thermoplastics in a variety of applications in the furniture industry.
KRAIBURG TPE offers TPEs that have the properties to accommodate to designers' and manufacturers' needs to achieve the best match between product specification and choice of material for the furniture & fixtures industry.
Kraiburg TPE's TPE compounds support applications in the furniture & fixtures industry and meet requirements for style, comfort, safety, performance and functionality.
The TPE compounds can be applied on door dampers for cabinet and drawer closers, which help in closing a door in a controlled manner. TPEs can also be used in the castor wheels on kitchen trolleys, movable shelves and cabinets, or possibly, on wheels for wheelchairs. KRAIBURG TPE's compounds meet the requirements for these applications, thanks to their excellent abrasion resistance and high degree of scratch resistance.
Creating style and aesthetics
Since creativity is one of the many important criteria for designing furniture, Kraiburg TPE's material helps designers and manufacturers to enhance their furniture designs and, hence, increase the aesthetics, style, performance and functionality of finished products.
Kraiburg TPE offers materials that render smooth and silky surfaces and very good chemical resistance against sebum and sunscreen, which is especially useful for furniture that is in high contact with the human skin. Thus, for furniture parts like chair armrests and leg rests, it is important to have good chemical resistance against sebum.
Another advantage is the good UV and weathering resistance. With these properties, TPEs can be applied on semi-outdoor and outdoor furniture & fixtures that are exposed to high UV and extreme weather elements.
Thermolast K the building block for furniture & fixtures
Kraiburg TPE's Thermolast K EX/UV series can be applied on edge guards, furniture profiles as well as door and window seals for outdoor applications. This series is the material solution and choice for applications requiring high UV and weather resistance.
Furthermore, selected compounds of this EX/UV series come with RAL GZ 716 approval, which meet the quality and test requirements for plastic window profile systems, and, CSTB QB36 approval.
These compounds are also recyclable and resistant to acrylic paints. The series also offers excellent adhesion to polypropylene (PP) and can be used as an alternative to EPDM and PVC-P polymers.
With its excellent adhesion to polyamide, Kraiburg TPE's Thermolast K AD/PA series adds value to furniture in terms of style and functionality for furniture parts, with design elements. Because of its soft touch feel, this series of TPEs can also be applied on handles for indoor or outdoor furniture, like recliner chairs. This series has excellent adhesion and can adhere to PA6 and PA6.6, containing up to 50% glass fibre. In addition, this series has high UV resistance and is UL94 HB listed for the flammability test.
Since colours play an important role in the furniture industry, Kraiburg TPE offers comprehensive colour solutions that enable customization of compound colorization, according to a desired colour, and in the most economical and optimal way possible; at the same time assuring the customer a globally consistent colour quality.
New Thermolast K compounds for applications with contact to fatty food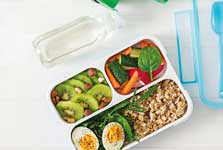 With its two new compound series, FC/CM1 and FC/CM2, Kraiburg TPE meets the most important set of rules on applications with food contact: Commission Regulation (EU) No 10/2011 and Code of Federal Regulations Title 21 (21CFR) of the US Food and Drug Administration (FDA). These new series have been especially developed for applications with food contact and additionally provide pleasant touch characteristics and enhanced organoleptic properties. The target applications include reusable packaging, dosing valves and food dispensers.
The customers' increasing awareness of environmental protection and sustainability has led to continuously growing demand for reusable products. Typical examples are food containers such as lunch boxes, shakers, and bowls with lids, which the seals are often made of thermoplastic elastomers.
The use of these end products, however, requires reliable materials to ensure that they are physiologically harmless for a long-term period. The relevant set of rules for plastics applications with direct food contact – Regulation (EU) No 10/2011 – defines strict limits for permitted migration of the materials' ingredients in this context. Due to the composition of its compounds, Kraiburg TPE also meets the requirements of Code of Federal Regulations Title 21 (21CFR) of the US FDA.
Combined with well-thought-out designs of the end products and new formulation compositions of the FC/CM1 and FC/CM2 series, components will meet the legal migration limits.
"In recent years, we have worked intensively on this matter and invested heavily in the research and development of new TPS compounds intended for food contact use," says Franz Hinterecker, CEO at KRAIBURG TPE. "In this process, comprehensive analyses and migration studies have enabled us to determine precise bases for calculating migration properties and transfer them to the formulation of commercial TPS types."
In this context, Franz Hinterecker also refers to the fact that TPE compounds may show a very complex migration behaviour due to their extremely variable composition. "The silver bullet therefore is to tailor the formulations of individual series as precisely as possible to the expected contact media such as edible oils and fatty foods (mayonnaise, dressings and sauces, meat, etc.). To ensure that it works as intended, we took both a holistic and specific approach to the migration potential in formulating the materials.
The newly developed Thermolast K compounds from the FC/CM1 and FC/CM2 series enable a significantly improved migration control as compared to usual TPS – fully in line with the regulatory set of rules mentioned above. Their minimized migration potential makes them particularly suitable for use in applications with direct contact to fatty food.
In addition, the outstanding surface quality and mechanical properties of the new materials from Kraiburg TPE provide reusable containers and lids with a long service life. Due to the materials' excellent elastic recovery, they are perfectly suitable for closure systems and dosing valves of food packaging. The two new series provide many possibilities relating to processing technology, thus making it possible to implement even complex geometries. The compounds are now available worldwide.
Kraiburg TPE presents flexible material development platform for TPE hybrids at K 2019
Kraiburg TPE has introduced an advanced new technology platform for thermoplastic elastomer hybrids (TEHs), to close the performance gap between thermoplastic elastomers and conventional elastomer compounds. The TEH compounds are tailor-made to fit customers' specific applications. Combined with selected elastomers, the compounds provide the same features as elastomers while maintaining the favourable workability of TPEs. The company presented this innovative technology in detail during the K 2019 trade fair held in Düsseldorf.
TPE manufacturers have been trying all along to find ways of catching up with the performance of classic elastomers in their products. Although there have been a few successes with thermoplastic copolyester elastomers (TPCs) and thermoplastic polyamide elastomers (TPAs), it has not previously been possible to find a "universal super-TPE" that could match the properties of elastomers or rubbers. This is mainly due to the wide variety of typical applications in the field.
"To close the performance gap between established TPEs and elastomers, particularly in relation to thermal resistance, we are therefore taking an approach that focuses rigorously on applications and customers," explains Dirk Butschkau, Head of Business Development EMEA at KRAIBURG TPE. "For example, we select the proportions of elastomers and thermoplastics in each compound on the basis of their specific compatibility and suitability for the required application temperature, chemical resistance and mechanical performance."
The result is a "custom-engineered" TEH compound with a completely cross-linked elastomer component – which in contrast to conventional elastomer mixtures can be processed just as economically for injection moulders of technical thermoplastics. The finishing that is usually necessary with most elastomers is not necessary and even sophisticated two-component applications with PP, PBT or PA can be implemented without bonding agents.
The new technology platform provides advanced TPE materials with a hardness range of 55 to 80 Shore A, with significantly improved performance based on different combinations of elastomers and thermoplastics. Along with excellent mechanical properties, the materials provide continuous operating temperatures up to 150 °C and outstanding chemical resistance to oils, greases, lubricants and fuels. In addition, they remain completely recyclable, as the material is not cross-linked during the production of mouldings from TEH.
The thermoplastic workability of TEH compounds may reduce the cycle time at comparable wall thicknesses by up to 80% in comparison with elastomers. This means they provide not only an extremely cost-effective alternative but also a wide range of possible new applications. The processing and characteristics profile are aimed particularly at parts of engine covers, oil sumps, fuel filler caps and oil caps, as well as cooling and/or temperature control units. Additional examples are noise-absorbent and vibration-absorbent components in gearboxes, engines and pumps, and also include connectors, screwed cable glands and fasteners. The initial successes include an application that is used in the lubrication circuit of a 2-liter diesel engine, in permanent contact with the engine oil and exposed to considerable amounts of diesel and blow-by gases during driving with a cold engine.
Following an extensive development phase and various basic research investigations, Kraiburg TPE sees tremendous potential for further expansion of this new technology, which has only recently been introduced in the market. "We are currently testing the use of butyl rubbers to improve barrier properties and we're following various approaches to achieve softer TEH ratings below 50 Shore A," says Butschkau, adding: "The wide choice of thermoplastics also includes plastics such as PE, PBZ, PET, TPO and TPU to influence certain material properties in specific ways."
Meet Kraiburg TPE at Plastics & Rubber Vietnam (Hanoi) 2019
Kraiburg TPE is showcasing its latest developments and TPE material solutions at the upcoming Plastics& Rubber Vietnam, to be held from 27 to 29 November 2019, at the I.C.E., Hanoi, Vietnam, at Booth F12.
Quality and versatility in TPEs for consumer applications
In recent years, regulatory requirements and consumer protection have been key in supporting the consumer market. Kraiburg TPE has addressed this by acquiring comprehensive knowledge in the field. The company has built up a wide range of TPE products and custom solutions that match customer requirements, to ensure that the customer's product will achieve its objective in the highly competitive consumer products industry. The sectors covered include personal care and hygiene products, household items, office supplies, toys and sport articles, cosmetic and food packaging.
In terms of safety, shoring up Kraiburg TPE's commitment to customer satisfaction and assurance, its TPE products comply with global regulations and standards, including the EU (No 10/2011), and the FDA (FDA) Code of Federal Regulations (CFR), Title 21, EN 71/ 3. KRAIBURG TPE's compounds also adhere to the GuoBiao (GB) 4806-2016 standard in China.
Innovative TPE solutions for consumer electronics
In today's consumer electronics sector, design features like surface feel, scratch resistance, resistance to oils and chemicals, and skin-safe contact are becoming standards to achieving consumer satisfaction.
The Thermolast K, For Tec E and COPEC are ideal TPE materials solutions. The selection of TPE compounds feature an exceptionally silky and velvety surface, a high degree of scratch and abrasion resistance properties, resistance against skin oil, and oil applied on skins, like sunscreens and moisturiser. The TPE compounds also feature good weathering resistance, making them an ideal material solution for applications that require semi-outdoor and outdoor use. Moreover, the compounds offer excellent adhesion to PC, ABS, PC/ABS, ASA and SAN as well as to PA6, PA6.6 and PA12, including colour stability, which eases the colouring process when coloured materials are requested for this series.
Underscoring the safety of use, a selection of the Thermolast K, For Tec E and COPEC series is certified in accordance to the UL94 HB flammability test.
Typical applications include smartwatches, watch bands, mobile phones, controllers, audio devices, remote controls, virtual reality devices and other consumer electronic applications.
Also, on show at Hanoi will be an impressive TPE portfolio and custom-engineered solutions for consumer, industry, automotive and medical applications.
Kraiburg TPE offers much more than just compounds, with technical expertise, individual consultation and one-on-one service for its customers.
(PRA)
---
Subscribe to Get the Latest Updates from PRA Please click here
©2019 Plastics and Rubber Asia. All rights reserved.
©2019 Plastics and Rubber Asia. All rights reserved.
Home
Terms & Conditions
Privacy Policy
Webmail
Site Map
About Us
SOCIAL