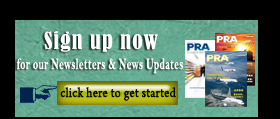 Upcycling ocean plastics
Also, download this story from the electronic issue here
Plastics, the modern age's wonder material, has a "design failure" that can pose harm to the environment, if not managed well, according to experts who are seeking ways to make plastics a key part of marine litter solutions. Meanwhile, brand owners are upcycling plastic waste collected from the oceans to make useful items, says Angelica Buan in this report
The grand ocean clean-up begins
Plastics are too valuable to waste. That's why, beyond the aim of purging marine litter from our oceans, major cleanup efforts also make sure that as much of the recovered plastics are reused and recycled, as minimum resources in making useful products.
As much as nearly 13 million tonnes of plastic waste enter the seas every year, accounting for 60-80% of the total solid pollutants in the oceans, according to a conservative estimate by scientists.
How to eradicate this problem is the motivation of several projects and innovations that prove waste plastics can also become part of the solution.
Recently, the much awaited grand ocean clean-up began its two-week dry-run from San Francisco Bay in the US state of California. The world's first clean-up system by Dutch non-profit organisation, The Ocean Clean-up, led by environmental visionary Boyan Slat, launched the world's first ocean clean-up system known as System 001.
Towed by the vessel Maersk Launcher, which has been made available to the project by A.P. Moller-Maersk and DeepGreen, its current charter holder, it headed to a location 240 nautical miles offshore for a trial before it was towed toward the Great Pacific Garbage Patch (GPGH), 1,200 nautical miles offshore, to start the clean-up.
The group describe System 001 as a giant Pac-Man that will skim the surface of the ocean for plastic wastes. "The system consists of a 600-m long U-shaped floating barrier with a 3 m skirt attached below. It is designed to be propelled by wind and waves, allowing it to passively catch and concentrate plastic debris in front of it. Due to its shape, the debris will be funnelled to the centre of the system," said the group.
But there is more to this project than meets the eye. The system will be deployed in GPGH, the world's largest accumulation zone of some 1.6 trillion pieces of plastics (weighing 80,000 tonnes, according to a study published in March), where it will collect the waste and return them to land within six months.
This waste will be recycled into sellable products to raise funds for the clean-up operations, in line with the Ocean Clean-up organisation's goal of reducing the amount of plastic in the world's ocean by 90%, by 2040.
Eyewear brands' circular fashion statement
Throwing light on marine litter, Minnesota-headquartered eyewear brand Norton Point, and the Corona and Parley collaboration are producing eyeglasses from ocean plastics.
Martha's Vineyard-based Norton Point, which was founded in 2015, first line of eyewear is made from recovered high-density polyethylene (HDPE) ocean plastics. The company's mission is to be able to remove a pound of plastic from the ocean for every sold pair of sunglasses; and to reinvest 5% of its net profits into global clean-up efforts.
Meanwhile, Mexican beer brand Corona and environmental non-profit organisation Parley for the Oceans have also launched a limited edition sunglasses made from Parley Ocean Plastic, a material made from upcycled marine plastic debris. It also incorporates new forms of upcycled marine debris intercepted on islands, coastal communities, beaches, underwater and on high seas. This is in line with the Clean Waves initiative the partners launched in May.
Clean Waves is a creative fundraising platform aimed at boosting the use of eco-innovative materials in fashion and industrial design. Like Norton Point, the team-up committed to protect an island (to add to its goal of 100 protected islands by 2020) against marine plastic pollution for a year, for every 100 pairs of shades sold. The protection of 100 islands, that would include islands in Indonesia, Australia, and others, is made possible through the implementation of the Parley A.I.R. Strategy: Avoid, Intercept, Redesign.
In keeping with its 2020 target, Corona x Parley have intercepted waste plastics from a number of remote islands, while mobilising volunteers for clean-ups and education campaigns.
Through Clean Waves, the full range of plastic types are focused on, such as the most valuable recyclables including PET, nylon 6 and HDPE as well as those plastics that are typically overlooked or left behind due to low material value, including PP. The latter and similar types are transformed into new forms of Ocean Plastic for use in high-end consumer products, starting with fashion accessories.
The sunglasses produced by Corona x Parley are the first produced with a new technology, which transforms low-quality types of plastic waste into high-performance materials, providing a unique look.
Repurposing plastics to tell a story
Japanese chemicals company Teijin and Belgium-headquartered charity Waste Free Oceans (WFO) have collaborated on the Ocean Plastic Book, the world's first children's book produced completely from recycled ocean plastic.
WFO collected plastics from all over the world for the pages and cover of the books. For this project, Teijin says it developed an innovative process that entails shredded plastics made into pellets and turned into fibres. The fibres were turned into material that is tear and waterresistant. It can also be processed just like real paper. British artist Chervelle Fryer provided the illustrations for the plastic book.
According to the partners, the book tells the story of Pippa, who helped free sea animals that are trapped in plastic, and thus becomes the Queen of the Ocean.
From discarded footwear to a sustainable boat
Ocean plastics meet flip flops in this project called FlipFlopi, which has repurposed over 10 tonnes of plastic wastes collected from beach clean-ups along the Kenyan coast and thousands of discarded flip flops to build the world's first 100% recycled marine plastic Flipflopi Dhow boat.
FlipFlopi, which was founded in 2016, has launched the Flipflopi prototype into the Indian Ocean. After completion of trials at sea, the Flipflopi boat will be embarking on a ground breaking 500 km expedition from Kenya's Lamu island to Zanzibar in Tanzania. Departing early 2019, the team will be visiting schools, communities and government officials enroute to share knowledge on curbing plastic pollution and contribute to conservation.
According to UN Environment Programme, FlipFlopi creates awareness of the issues around single-use plastics.
Ben Morison, Founder of the Flipflopi Project said that only local available resources and low-tech solutions that are scalable in local communities are used in creating the multi-coloured boat.
Surfboards made from fishing nets
Dutch materials firm DSM and Thailand-based watersports company Starboard are collecting and upcycling discarded fishing nets to create a material for consumer goods such as surfboard components. In doing so the collaboration says it supports litter-free beaches for local communities in India.
DSM and Starboard came together when the latter selected DSM's Akulon RePurposed, where the resin used is fully recycled from discarded nylon-based fishing nets. The discarded fishing nets are gathered from the Indian Ocean and Arabian Sea, and are given a new lease of life as fins, fin boxes, SUP pumps, and other structural parts in surfboards under Starboard's NetPositive! brand.
Degradable plastics to stave off pollution
Meanwhile, a number of research studies are presenting solutions to rectify the so-called design flaws of plastics that put a burden on the environment.
For example, a biodegradable version of microbeads has been developed by scientists from the University of Bath's Centre for Sustainable Chemical Technologies (CSCT). Microbeads, measuring less than 5 mm have been widely used in cosmetics and personal care products. Their use has been banned in some countries in Europe and in the US.
The cellulose microbead, sourced from wood and plants, is said to be robust enough to remain stable in a bodywash, but can be broken down by organisms at the sewage treatment works, or even in the environment in a short period of time.
The researchers anticipate they could use cellulose from a range of "waste" sources, including from the paper making industry as a renewable source of raw material.
In yet another development, a new research has been undertaken by Chinese scientists who have developed a plastic that degrades in seawater. This development is expected to help curb the increasingly serious plastic pollution in the oceans.
The new polyester composite material can decompose in seawater over a period ranging from a few days to several hundred days, leaving small molecules that cause no pollution, said Wang Gexia, a Senior Engineer at the Technical Institute of Physics and Chemistry of the Chinese Academy of Sciences.
The effects of sunlight, salt weathering, ocean currents and organisms break plastics into tiny fragments, also called microplastics. Based on studies, microplastics have posed a major threat to marine life. Studies also found that a number of albatrosses and turtles succumb to gastrointestinal problems after eating plastics. Statistics also showed that over 90% of sea birds died after ingesting plastics.
Wang rationalised that as for the time being, the most feasible solution to manage the marine litter problem is to "let the materials degrade and disappear".
The Technical Institute of Physics and Chemistry, a leading research institution in China, which has developed biodegradable plastics, found that naturally-occurring microbes can decompose into carbon dioxide and water. The institute has reportedly authorised four Chinese enterprises to use their technology, with three enterprises going into production with a total capacity of half the global biodegradable plastics, or 75,000 tonnes/year.
On another hand, the researchers found plastics that decompose quickly on land are unable to degrade easily at sea. So, they combined non-enzymic hydrolysis, water dissolution and biodegradation processes to design and invent the new material.
In 2016, a report from the Ocean Conservancy, a US environmental non-profit, cited five countries – all located in Asia, to be the leading contributors to marine litter.
The report also claimed that China leads in the list followed by Indonesia, Philippines, Thailand and Vietnam, which are responsible for as much as 60% of the plastic waste that enters the world's seas.
In this regard, China has vowed to prioritise ecological environmental protection through innovations and relevant policies, hence, the way forward to developing degradable plastics.
(PRA)
---
Subscribe to Get the Latest Updates from PRA Please click here
Copyright (c) 2018 www.plasticsandrubberasia.com. All rights reserved.