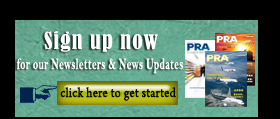 Packaging: Rolling out sustainable alcoholic drinks packaging
Also, download this story from the electronic issue here
The alcoholic drinks sector is making a toast to environmental causes. No longer merely immortalising age-old traditions of celebration and camaraderie, the alcoholic beverages sector has become a conduit of change for the environment, with sustainable packaging designs, says Angelica Buan in this article.
It's that time of the year for the German Oktoberfest beer festival, a festivity that has spread to many countries and cultures worldwide. The merrymaking event had its 19th century roots in Munich to promote its agriculture. A record 120,000 l of beer was consumed during the Oktoberfest's 100th anniversary celebration in 1910, and the event has since been associated with a spill-over of beer-drinking.
How alcoholic beverages are served and enjoyed, have changed over time: from bottles made of clay to aluminium cans and plastic packaging; and from banquet tables to backpacks.
The popularity of alcoholic beverages is hinged on traditions and culture. Today, it has become a lucrative segment in the billion dollar beverage industry. In 2017 alone, the global alcoholic beverages market – including beer, distilled spirits, wines, and others – was valued at nearly US$1.5 billion and by 2025, it is forecast to cross US$1.7 billion, registering a CAGR of 2% from 2018, according to a market study by Allied Market Research.
The increase in global young-adult demographics, disposable incomes, and consumer demand for premium/super premium products is driving the market growth. Notwithstanding that these beverages are also readily accessible from more distribution outlets such as convenience stores, grocery shops, supermarkets and even from e-commerce stores.
Along the same vein, the alcoholic beverages market is giving a boost to another robust market – the drinks packaging market.
The global beverage packaging market was valued at US$117 billion in 2016, according to a study by Grand View Research, which also projected the market to post a CAGR of 4.5% from 2018 to 2025. Sustainability and convenience top the trends in beverage packaging. Growing adoption of bioplastics and biodegradable materials and designs are also propelling the market, analysts noted.
A new spin to "bottle" packaging
Among the pioneers in avantgarde bottle designs is rigid plastic manufacturer Plastipak Packaging (formerly APPE), which in 2014 launched a PET bottle innovation for the beverage industry. Plastipak's CrownFinish PET bottle is designed to be capped with a metal crown closure, and suitable for applications such as beer, cider, alcopops and juice shots. The firm says it is the lightest weight crown finish PET bottle in Europe, up to 85% lighter than glass equivalents, and recyclable in the PET stream.
Thus, it offers manufacturers and retailers the opportunity to achieve significant carbon footprint reductions not only in terms of packaging material, but also in the logistical chain.
CrownFinish cannot be resealed, is unbreakable and an ideal solution for mass-events such as concerts, festivals and sporting fixtures, the company said.
Additionally, it has been developed with multilayer barrier technology that protects against oxygen ingress and reduces CO2 loss. This maintains and preserves the colour, taste and carbonisation levels of beer and cider and can provide up to 12 months filled product shelf life.
On the go packaging
The diversifying retail channels, including e-commerce and mail order stores, are redefining convenience and safety in packaging.
But here comes a letterbox-friendly wine bottle! UK-based wine brand Garçon Wines has given convenient packaging a pop, teaming up with UK packaging specialist RPC M&H Plastics to design a 750 ml slim-line wine bottle that is not only lighter and sleeker looking, but also sustainable.
Garçon Wines's bottle concept is made from 100% recycled PET (rPET) and at 63 g, weighs about 87% lighter than glass, yet is robust to withstand couriers or the postal system. Additionally, the novel flat design makes the bottle 40% spatially smaller than a round, glass bottle of the same volume, and thus significantly reduces carbon emissions.
An added feature is the oxygen scavenger for both active scavenging and passive barrier technology to give the bottles a much longer shelf life than other wine packaging solutions.
US-based Naked Winery has also packed its Outdoor Vino brand wines in lightweight PET bottles from Australia-headquartered packaging company Amcor Rigid Plastics. Amcor's shatter-proof and portable 750 ml PET bottles provide a differentiating edge for the Outdoor Vino brand, which is sold exclusively online.
Moreover, Naked Winery reasons that Amcor's lightweight and durable packaging solution enables its consumers to take the product with them anywhere they like, whether it is at the beach or when visiting friends.
The PET wine bottles are compatible with twistoff aluminium closures, and come with a barrier coating technology that protects the wine from oxidation and provides a 12 to 18-month shelf life, Amcor said.
Unboxing the possibilities
The packaging type that one can consider to be least viable for alcoholic drinks, or any liquid product, for that matter, is a box. But with today's technological ingenuity, anything can be possible. In fact, the market size for Bag-in-Box (BIB) is already worth millions of dollars. Bonafide Research in its market forecast for 2018-2023 projected the BIB revenue to cross US$390 million by 2023, growing at a CAGR of 7.65% from 2018, valued at US$270 million.
Irish corrugated packaging company, Smurfit Kappa, is among the few providers of a complete BIB packaging system. According to Smurfit Kappa, BIB is a low carbon footprint packaging system that features ease of use and provides extended shelf life for products such as wine, juice, liquid eggs, dairy and also non-food applications such as motor oil and chemicals.
Launched in Epernay, France in 1977, the revolutionary Smurfit Kappa BIB packaging has continuously evolved over the years with the addition of innovative solutions including the Vitop tap, high-specification filling machine systems and Pouch-Up packs. Recently, Smurfit Kappa's BIB taps and connectors producer, Vitop, also introduced its new Delta tap for high density products such as detergents, chemicals and oils.
The Delta Tap, which holds a worldwide patent, has been designed to permit air to enter without requiring an extra air fitting and can be screwed on to rigid plastic packaging. Its inbuilt 'no return valve', prevents leakages. If external pressure is applied to the rigid container during pouring, an inner ball shuts air entry and prevents liquid from escaping. A measuring cap can be placed on the Delta tap to avoid any additional product wastage. Furthermore, the tap is spring-free, improving recyclability and the reduced number of components has made it more economical.
Eco-friendly six pack rings
The impact of marine litter on sea animals has reached an unimaginable proportion. Turtles, ducks, and other marine animals have, on previous accounts, been ensnared by fishing lines, nets and waste plastic fibres carelessly discarded into the environment.
In the early 1990s, a turtle was freed from a sixpack plastic ring that was strapped around its already deformed body. This incident, as well as similar others, has served as wake-up call to brewers and packaging providers to take part in curbing marine litter.
US Florida-based Saltwater Brewery, Delray Beach's first local production microbrewery, piloted the world's first eco-friendly six-pack ring made from by-product wastes and compostable materials.
The Eco Six-Pack Ring (E6PR) is compostable and biodegradable. When disposed properly, it finds its way to a compostable facility. On the other hand, when disposed improperly and thrown into open land or a water system, the product will degrade in less than 200 days (depending on the ecosystem). In case of ingestion, the product also would not harm animals or wildlife unlike its life threatening plastic alternative, its founders said.
Three groups are behind the E6PR, which was founded in 2017: We Believers, a co-creation advertising house dedicated to impactful collaboration and breakthrough creative work; Entelequia, a Mexican biodegradables supplier, and a group of seasoned investors in the beverage packaging industry.
Meanwhile, Denmark-headquartered global brewer Carlsberg has launched an innovation that heralds its programme, Together Towards ZERO, which commits to zero carbon footprint and zero water waste. Its new Snap Pack is set to reduce plastic waste globally by more than 1,200 tonnes/year, an equivalent of 60 million plastic bags. The Snap Pack replaces the plastic cling wrapping used around Carlsberg's six packs of beer with a pioneering technology that glues its cans together. A world first for the beer industry, it will reduce the amount of plastic used in traditional multi-packs by up to 76%.
The global brewer has also forged a partnership with Danish environmental organisation Plastic Change to initiate other sustainable strategies, including a switch to cradle-to-cradle certified silver inks on its bottle labels to improve recyclability. It uses a new coating on refillable glass bottles to extend their lifespan and therefore reduce their environmental footprint; with new caps, which remove oxygen to make the beer taste fresher for longer, says Carlsberg.
(PRA)
---
Subscribe to Get the Latest Updates from PRA Please click here
Copyright (c) 2018 www.plasticsandrubberasia.com. All rights reserved.