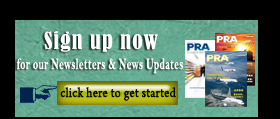 IGEM 2018: Malaysia unveils plans for a plastic-free future
At the 9th International Greentech & Eco Products Exhibition & Conference Malaysia (IGEM), the Malaysian government announced bottom-up policies to increase the country's consumption of renewable energy (RE), as well as to grow the RE sector.
Energy, Technology, Science, Climate Change, and Environment Minister, Yeo Bee Yin launched 'Malaysia's Roadmap towards Zero Single-Use Plastics'. The document outlines a plan from 2018-2030 that will act as a guide to the increase of renewable energy (RE) in the country's total energy generation mix to grow the RE sector.
According to Yeo, RE constitutes 2% of the country's total energy generation mix as of 2016.
Phases of the roadmap include state-mandated pollution charges, public awareness campaigns, federal levies on plastic bags, and regional cooperation on marine debris. Plastic manufacturers will also be required to obtain ECO 001 and ECO 009 labels set by SIRIM to determine products that are compostable and/or biodegradable.
Yeo said Malaysia plans to increase its RE portion of total energy generation mix to 20% by 2030. The achievement will be the first milestone in the country's RE transition roadmap, facilitated by MESTECC.
More information on the roadmap can be found at www.mestecc.gov.my
(PRA)
---
Subscribe to Get the Latest Updates from PRA Please click here
Copyright (c) 2018 www.plasticsandrubberasia.com. All rights reserved.