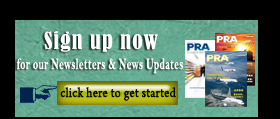 Expansions: Covestro to expand MDI capacity in Shanghai; Hexcel opens new carbon fibre plant in France
German materials supplier Covestro plans to invest US$12 million to expand MDI capacity at its plant in Shanghai. The Leverkusen-based company says that capacity for MDI at the Shanghai facility will rise by 100,000 tonnes/year, from 500,000 tonnes/year to total 600,000 tonnes/year. Its monomer MDI capacity will go up by 50,000 tonnes to 200,000 tonnes/year, while its polymeric MDI capacity also will increase by 50,000 tonnes, to 400,000 tonnes/year.
The first phase of the expansion will account for 50,000 additional tonnes of capacity/year, and will extend annual operations from 8,000 hours to 8,760 hours.
Phase Two of the expansion will increase capacity by 50,000 tonnes/year through the upgrade of waste treatment facilities pumps, control valves and heat exchangers. Three tubes will be added to carry monochlorobenzene.
The existing phosgenation production process will not be changed, according to the company.
Phase One is scheduled to come on stream by the end of 2018, while phase two is anticipated to be completed by the end of 2020.
The Covestro Integrated Site Shanghai (CISS) is the firm's largest investment outside of Germany and the largest production site in Asia Pacific region. The facility produces high-grade polycarbonate, polyurethane raw materials, and coating, adhesive, specialty chemical raw materials that are commonly used in construction, electronics, wood and furniture, and automotive sectors.
Meanwhile, carbon fibre maker Hexcel has officially opened its new EUR200 million carbon fibre plant at the Les Roches-Roussillon Chemicals Industry Platform in Isère, France. The new 37-acre plant is devoted to the manufacture of carbon fibre and PAN precursor. Four years after the project launch in 2014, the site is operational and will increase Hexcel's global carbon fibre production capacity.
The plant will generate 120 direct jobs and 250 indirect positions. Hexcel's workforce in France has now risen to 1,200 people with more than 1,000 employees located in the Auvergne-Rhône-Alpes region.
Based at the Osiris Chemicals Industry Platform, the location was chosen by Hexcel due to its proximity to its other sites, its quality infrastructure and operational excellence and the availability of competitively priced electricity in France.
Operating in synergy with Hexcel's existing sites in the Auvergne-Rhône-Alpes region, Les Avenières, the biggest carbon fibre weaving plant in Europe, and Dagneux, manufacturer of prepreg fabrics and carbon fibres, the new plant will create a global system for composite materials sector covering the entire production chain from carbon fibre to resin-impregnated fabrics called prepreg.
Since 2015, Hexcel has invested in all its locations worldwide, largely to support the growing demand for composites and the development of aerospace industry programs such as Airbus (A350 XWB) and Safran (CFM International LEAP engine).
Thierry Merlot, Hexcel President Europe/Asia-Pacific/Middle East/Africa, explained: "We have met the challenges of constructing and transferring PAN and carbon fibre manufacturing technology from our American sites to France, and we are able to respond to the needs of aerospace customers and their growing demand for carbon composite materials. The site has already received its first aerospace certifications."
(PRA)
---
Subscribe to Get the Latest Updates from PRA Please click here
Copyright (c) 2018 www.plasticsandrubberasia.com. All rights reserved.