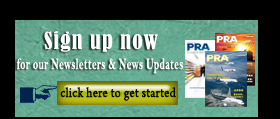 Capacity Increases: Solvay to increase FKM grades in China/Italy; Kumho to invest in US$176 mn BPA facility in South Korea
Chemical firm Solvay says it is set to increase the company's fluoroelastomer (FKM) production to support global customers' continuing strong demand for high performance sealing applications. End-use applications in hybrid and low emission internal combustion engines (ICE) and in the semiconductor industry are the key drivers of solid growth.
The recent addition of a brand new FKM plant in Changshu, China, considerably strengthened Solvay's manufacturing footprint which now stretches worldwide to include the US, Europe and Asia.
Production of specific FKM peroxide curable and bisphenolic terpolymer grades will be increased at Solvay's sites in Changshu and Spinetta Marengo, Italy. The combined production capacity – at current product mix – will be expanded by 30% by Q4 2019 to sustain the increasing needs of the company's Tecnoflon FKM customers and end users.
Solvay's Tecnoflon family of fluoroelastomers and perfluoroelastomers offers operational temperature range, chemical resistance and reliable performance in environments where high purity and long service life are essential. They are compatible with a wide variety of fluids, lubricants, fuels, chemicals and additives and are designed for challenging sealing applications in aggressive chemical and high heat environments such as those found in the automotive, aerospace, chemical processing industries, oil & gas, semiconductor and energy markets. Typical end use applications include O-rings, seals, gaskets, and complex moulded parts.
In other news, South Korea's Kumho P&B Chemicals, based in Yeosu, will build a new facility for bisphenol-A (BPA), to expand its BPA production capacity from 450,000 tonnes to 650,000 tonnes/year, in a regulatory filing by the company recently. It also said it will invest around US$176 million in the new facility.
The company said it would start construction work on the new BPA facility in Yeosu in December. The facility is scheduled for completion by the second half of 2021.
BPA is used widely as a starting material for the synthesis of plastics, primarily certain polycarbonates, polysulphones and epoxy resins. The company also produces phenol, acetone, MIBK (methyl isobutyl ketone), BPA and epoxy resins. It is the world's fifth largest producer of BPA.
Kumho P&B is a subsidiary of Kumho Petrochemical, which produces synthetic rubbers, synthetic resins, and rubber chemicals.
(PRA)
---
Subscribe to Get the Latest Updates from PRA Please click here
Copyright (c) 2018 www.plasticsandrubberasia.com. All rights reserved.