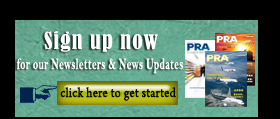 Capacity Expansions: Perstorp to increase non-phthalate plasticiser; Versalis to increase ABS production in Italy
Sweden's Perstorp says it will substantially expand the production capacity of its non-phthalate polyester plasticiser Pevalen from 2019 onwards. To accomplish this Perstorp has entered into a long-term production agreement with Italian company Alcoplast Srl.. The new partnership more than doubles the current production capacity, bringing it in total to 50.000 tonnes/year.
Pevalen (pentaerythritol tetravalerate or PETV) is what Perstorp says a true non-phthalate plasticiser for sensitive applications and products in direct human contact, e.g. toys and childcare products, apparel and accessories, sports & leisure products, automotive interiors or other indoor applications such as furniture, floors or wall coverings in both homes and public spaces. Pevalen boasts high plasticising efficiency in combination with low migration and volatility.
"Global demand for non-phthalate plasticisers is predicted to continue to grow with about 100,000 tonnes/year," said Markus Jönsson, Vice President Plasticizers, Perstorp. "Since our first introduction of Pevalen to the market more and more potential customers have tested it and now discovered its performance advantages in various application segments. Additionally Pevalen's favorable sustainability profile is proving to be an increasingly important factor in the decision making process. All reasons for a steep increase in demand. In addition, the partnership with Alcoplast Srl. will enable us to add other complementary plasticisers to our portfolio."
Perstorp believes that the non-phthalate segment will continue to grow and that Pevalen will increasingly become a go-to choice for the segment. The plans for further investments to increase the production capacity of Pevalen beyond 100,000 tonnes are advancing and will be timed to meet future market demand.
In other news, Italy's Versalis, Eni's chemical company, says it has a mid-to-long term plan to refocus its capacity in the styrenic polymers business at its Mantua plant towards more differentiated, high added value products specifically designed to feed the automotive, furniture and durable goods industries.
Thus, it has identified ABS (Acrylonitrile Butadiene Styrene resins) as one of the key products worth investing in, in order to meet a rising customer demand. The investment, which will increase the capacity of the existing continuous mass ABS unit by 30 kiltotonnes/year, is currently in the engineering phase, with the new capacity being planned to go onstream 2020.
Moreover, in October 2017 a pilot plant was started up to validate an ABS proprietary technology, registered under the trademark One Step, with the aim of scaling it up to 70,000 tonnes. The plant will enable to develop further the ABS specialty grades portfolio and access new application markets.
The Mantua site is strategically important within the Versalis production system: with the company's most important R&D centre and the phenol production cycle, it is the centre of production of styrene and provides most of the wide-ranging styrenic polymers portfolio with the production of Edistir PST (Crystal and High Impact Polystyrene resins), Sinkral ABS, Kostil SAN (Styrene Acrylonitrile resins) and Extir EPS (Expandable Polystyrene resins), the latter by suspension and continuous mass technology.
The styrenic polymers business also has Hungarian productions at Százhalombatta, where Versalis's subsidiary company Dunastyr caters to the Eastern Europe demand of household appliances and thermal insulation in the building sector.
(PRA)
---
Subscribe to Get the Latest Updates from PRA Please click here
Copyright (c) 2018 www.plasticsandrubberasia.com. All rights reserved.