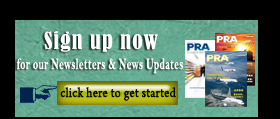 Capacity Expansions: Ineos confirms Lummus tech for PDH unit in Europe; Zhejiang Petroleum to use LyondellBasell PO tech for China plants
Chemical firm Ineos says it has taken the next step of its ambitious plans to construct a world-scale propane dehydrogenation unit, together with the first gas cracker to be built in Europe for more than 20 years.
The company has selected has selected US engineering firm McDermott's Lummus Catofin technology as the operating technology for its planned PDH unit and a license agreement has been signed. In parallel, an agreement has been signed with Swiss materials firm Clariant for the long-term supply of catalyst for the unit.
"In June of this year, Ineos confirmed its plans to build a world-scale gas cracker and PDH unit here in Europe," said Gerd Franken, Chairman of Ineos Olefins & Polymers Europe. "Selection of the PDH technology is an important next step in the development of this mega-project."
The PDH unit will have a nameplate capacity of 750,000 tonnes/year of polymer grade propylene and is planned to be commissioned in 2023. Propylene from the asset will feed Ineos's polypropylene units, as well as a number of other downstream propylene derivative businesses.
"Our plan to build a new gas cracker and new PDH unit is a major step-forward for the European petrochemical industry," said Rob Ingram, CEO of Ineos Olefins & Polymers Europe North. "These new units will be the most cost-competitive in Europe. The ethylene and propylene produced will increase our self-sufficiency in these key products and creates a platform for future growth of our derivative businesses. This is a very visible commitment to our customers in Europe."
The location for both the gas cracker and the PDH unit will be announced later in the year.
In other news, LyondellBasell says that Zhejiang Petroleum & Chemical Co., Ltd (ZPCC) has selected its polypropylene (PP), high-density polyethylene (HDPE) and low-density polyethylene (LDPE) technologies for five new plants.
The plants will be built at Zhoushan City in ZPCC's petrochemical complex in Zhoushan City, China. The complex will include two 450,000 tonnes/year PP plants that will utilise LyondellBasell's Spherizone PP process technology and two LDPE plants of 300,000 and 400,000-tonne/year capacity respectively, which will utilise Lupotech T process technology. The complex will also include a 350,000-tonne/year HDPE plant, which will utilise Hostalen ACP process technology.
At a total capacity of almost 2 million tonnes, these new licenses constitute the largest volume of new capacity ever licensed by LyondellBasell in a single location.
"ZPCC's selection of Spherizone as the innovative manufacturing platform for polypropylene resins with enhanced properties, Hostalen ACP as the leading low-pressure slurry process for the production of high-performance multimodal HDPE resins and Lupotech T as the market leader in high-pressure tubular LDPE technology offering low operating and investment cost, shows once again the confidence the market has in our technologies", said Jim Seward, vice president technology business, sustainability and O&P EAI JV Management at LyondellBasell.
(PRA)
---
Subscribe to Get the Latest Updates from PRA Please click here
Copyright (c) 2018 www.plasticsandrubberasia.com. All rights reserved.