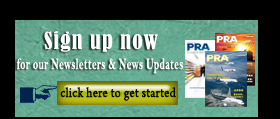 Biomaterials plants: Novamont opens plant for biopolyesters in Italy; Anellotech to build plant for Bio-TCat technology in the US
Italy's bioplastics maker Novamont Group has opened its revamped Mater-Biopolymer site for bio polyesters. The site has been revamped to allow the production of Origo-Bi, a family of biodegradable polyesters with an increasing content of renewable raw materials.
The plant was formerly owned by Mossi & Ghisolfi that produced polyethylene terephthalate (PET). Various sections of the plant have been regenerated, modified and in some cases totally renewed to implement innovative technologies developed by Novamont in the form of a continuous process.
These technologies are able to use the raw materials of Novamont's system – biobutandiol and azelaic acid, bio-based monomers – to manufacture its biopolyesters through a process that Novamont says is increasingly sustainable, and directed towards reducing emissions.
The Mater-Biopolymer plant has a complex system of utilities that are said to minimise costs and wastes through waste recovery. The circular economy and sustainability approach to the reutilisation of waste products has led to "the perfection" of a wastewater purification process to obtain the world's first bio-based tetrahydrofuran (THF) – a chemical intermediary used in the chemical and pharmaceutical industries.
The reconversion of the second production line and THF recovery facility have generated significant environmental impact reductions by reducing carbon dioxide (CO2) emissions and avoided transportation and, according to Novamont, can be quantified as follows:
246 000 tonnes/year of avoided CO2 equivalent emissions;


1.3 million km of transport have been avoided, in comparison with the transport of THF-containing wastes which were disposed of off-site.
The plant is a further step forward in the local integrated biorefinery model championed by Novamont, which now has six interconnected reactivated sites, four proprietary technologies and a number of strongly innovative service plants which are in turn capable of producing new products.
In other news, sustainable technology company Anellotech confirms significant progress in its Bio-TCat technology development programme and has begun planning for scale-up design and engineering of a commercial plant with its process development and design partner IFPEN and commercialisation, engineering, and licensing partner Axens.
Anellotech is pioneering a manufacturing process to produce cost-competitive renewable chemicals and fuels from non-food biomass. Its patented Bio-TCat thermal-catalytic technology produces a mixture of benzene, toluene and xylene (BTX) that can be used to make polymers such as polyester, PET, polycarbonate, and nylon, or high-octane gasoline blendstock.
Engineering firm Jacobs has recently confirmed that the Bio-TCat process enables a CO2 emission reduction potential of 70-90% when compared to petroleum-derived equivalents. Co-product gas streams from Bio-TCat can be used to make significant amounts of renewable electricity, hydrogen or cellulosic ethanol using third party technologies.
Commercially-viable process yields and catalyst performance has now been achieved at economic design conditions at Anellotech's TCat-8 pilot unit in Silsbee, Texas. TCat-8 has demonstrated consistently stable operation of major process steps and recycle loops, with highly-accurate analytic confirmation. These attractive results have been achieved with real world commercial feedstock, loblolly pine recently harvested from Georgia forests. Anellotech's MinFree pretreatment process, operational at multi-ton scale, has been used to ensure low mineral content in the TCat-8 feedstock which is critical for catalyst performance.
TCat-8 has operated for over 2,000 hours with continuous catalyst circulation including a fluid bed reactor, catalyst stripper, catalyst regenerator, quench tower, and recycle compressor. The pilot plant is operating mass balance closures of 100% +/-2%, and regularly completes uninterrupted 24/7 runs. The TCat-8 unit operates inside a commercial chemical facility that is OSHA PSM compliant..
David Sudolsky, President/CEO of Anellotech, said, "Our TCat-8 unit consistently demonstrates stable, economic performance as we continue to further optimise process conditions. These advancements come from the dedicated and coordinated efforts of Anellotech, IFPEN and Johnson Matthey engineers and scientists. We are excited to begin commercial plant engineering activities with our partner Axens and open up engagement with potential partners for investments and locations for the first commercial plant."
Founded in 2008, Anellotech has raised US$80 million in cash and in-kind contributions to date.
(PRA)
---
Subscribe to Get the Latest Updates from PRA Please click here
Copyright (c) 2018 www.plasticsandrubberasia.com. All rights reserved.