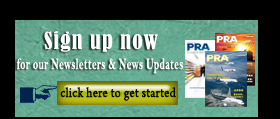 M&As: Sipchem and Sahara to merge; Triton to acquire a majority stake in Norres Group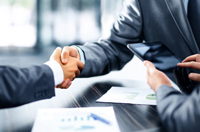 Saudi International Petrochemical Co. (Sipchem) and Sahara Petrochemical Co. have entered into a non-binding memorandum of understanding (MOU) to undertake a merger. The companies had been in discussions in 2014 but abandoned the merger then.
In a statement to Tadawul, the petrochemical firms have reached a preliminary agreement on the valuation, pending further due diligence and signing the final deal, including reaching an agreement on several related commercial issues.
Under the MoU, Spichem will fully acquire Sahara through share swap, issuing 0.8356 new shares for every share held by Sahara's shareholders.
Sipchem will increase its shares to 733,333,332 shares, divided equally between its shareholders and those of Sahara.
The two firms agreed on Feb. 28, 2019 as the deadline for finalizing the deal, unless they agree to extend it, the statements said.
The planned merger has related parties that will be revealed later, along with any significant updates that may occur.
The deal, which is still pending regulatory approvals, is expected to have a positive impact on both firms' strategic goals such as diversifying their product mix and raw material supply, strengthening their competitiveness and production capacity and increasing their outreach and growth, both locally and internationally.
The deal will likely increase revenues and cut cost, the statements said.
Sipchem in March said it would resume merger discussions with Sahara, following changes in the merger and acquisition (M&A) regulatory framework.
The two companies signed a non-binding memorandum of understanding to start talks for a potential merger in December 2013. However, the negotiations were called off in June 2014, citing "inadequate regulatory framework."
Meanwhile in other news, The Smaller Mid-Cap Fund advised by Triton is to acquire a majority stake in Norres Group, one of Europe's market leading manufacturer of plastic industrial hoses headquartered in Gelsenkirchen, Germany. Current owner and CEO, Burkhard Mollen, will retain his management position and co-invest alongside Triton. Terms of the acquisition were not disclosed.
Norres is one of the leading manufacturers of plastic industrial hoses with production sites in Germany, China and the US. The company offers an extensive range of standard and made-to-measure branded industrial hoses which are used for pneumatic conveying of different media types (i.e. solids, gases or liquids) across various industries. Norres has a long heritage of nearly 130 years with a strong track record in expanding its business via product innovation and internationalisation.
"This transaction is an important milestone in our longstanding history. The new partnership will contribute to our expansion strategy in our efforts to achieve global market leadership. We welcome Triton as a new majority owner and a respected investor that will embrace and support the execution of our plans to further develop the company", said Burkhard Mollen, CEO of Norres Group.
The Triton funds invest in and support the positive development of medium-sized businesses headquartered in Europe, focusing on businesses in the Industrial, Business Services and Consumer/Health sectors.
Triton seeks to contribute to the building of better businesses for the longer term. The 35 companies currently in Triton's portfolio have combined sales of around EUR12.7 billion and around 82,000 employees.
The Triton funds are advised by dedicated teams of professionals based in Germany, Sweden, Norway, Finland, Denmark, Italy, the UK, the US, China, Luxembourg and Jersey.
(PRA)
---
Subscribe to Get the Latest Updates from PRA Please click here
Copyright (c) 2018 www.plasticsandrubberasia.com. All rights reserved.