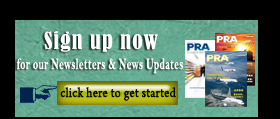 M&As: Elix Polymers sold to Sinochem for EUR195 mn; Nordson acquires Clada Medical Devices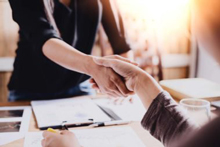 Private equity firm Sun European Partners, an affiliate of US-based Sun Capital Partners, has sold Elix Polymers, a manufacturer of ABS (Acrylonitrile-Butadiene-Styrene) resins and derivatives in Europe, to Beijing-based chemical giant Sinochem International for an enterprise value of EUR195 million. The proposed transaction is subject to customary regulatory approvals. Sinochem International is one of China's four big state oil companies.
Sinochem International's Singaporean unit will set up a special vehicle in Spain to complete the takeover from Sun European Partners's affiliate Global Arlington.
Elix Polymers, headquartered in Tarragona, Spain, is a manufacturer of pre-coloured ABS resins, derivatives and tailor-made specialties used for a wide range of sectors such as healthcare, automotive, consumer and others.
Elix was acquired by Sun European Partners in 2012. With a 40-year track record, it was originally part of Monsanto, which developed the styrenics business, which has a current production capacity of 180,000 tonnes/year. It then was bought by Bayer in the mid-1990s. A decade later, the German chemical group carved out the business into the newly created specialty chemicals firm Lanxess, which subsequently passed it on to Ineos. As part of German chemical giant BASF's deal with Ineos to take a 50% in its Styrolution styrenics arm in 2011, the company a year later ended up in the hands of private equity firm Sun and was rebranded as Elix.
Elix has indicated that the latest takeover will allow it to expand to Asia.
Meanwhile in other news, US-headquartered Nordson Corporation has acquired Clada Medical Devices, a Galway, Ireland-based design and development operation primarily focused on balloons and balloon catheters. Terms of the deal were not disclosed.
Clada will become part of the Nordson Medical product line within Nordson's Advanced Technology Systems segment. This acquisition builds on the company's strategic objective to grow Nordson's precision applications within the minimally invasive medical device market.
"Clada enhances Nordson Medical's design and development capabilities, which further supports our position as a leading full-device solution and component manufacturing resource for OEM's across the interventional and surgical medical device landscape," said Jeffrey Pembroke, Executive Vice President of Nordson Advanced Technology Systems – Fluid Management.
Nordson Corporation engineers, manufactures and markets differentiated products and systems used to dispense, apply and control adhesives, coatings, polymers, sealants, biomaterials, and other fluids, to test and inspect for quality, and to treat and cure surfaces. Nordson serves a wide variety of consumer non-durable, durable and technology end markets including packaging, nonwovens, electronics, medical, appliances, energy, transportation, construction, and general product assembly and finishing. Founded in 1954 and headquartered in Westlake, Ohio, the company has operations and support offices in nearly 40 countries.
(PRA)
---
Subscribe to Get the Latest Updates from PRA Please click here
Copyright (c) 2018 www.plasticsandrubberasia.com. All rights reserved.