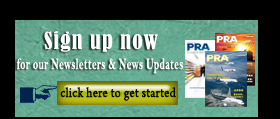 M&As: Arsenal buys Polytek; Advent invests in India's largest PET bottle maker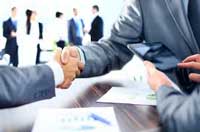 Private equity firm Arsenal Capital Partners, which invests in middle-market specialty industrials and healthcare services companies, has acquired liquid mould rubbers and casting plastics firm Polytek Development Corp. from Morgenthaler Private Equity. The terms of the acquisition were not disclosed.
Founded in 1984 and headquartered in Easton, PA, Polytek is a manufacturer of specialty polymers including: polyurethane elastomers and casting resins, silicones, epoxies, and latex. These systems are used primarily in mould making and casting applications in industrial, construction, entertainment, fine arts, and technology sectors.
Arsenal brings significant experience investing in the global polymers market, having previously built Accella Performance Materials, a polyurethanes systems company, through nine strategic acquisitions, and Elite Comfort Solutions, a lmanufacturer of specialty polyurethane foam technologies serving the bedding market.
Roy Seroussi, an Investment Partner at Arsenal said, "Polytek has developed niche technologies in a number of applications, with a strong reputation of innovation and technical support. The company's portfolio fits well with Arsenal's previous expertise in polymer technologies, such as in polyurethanes, silicones, and epoxies, where we have successfully invested in the past."
Meanwhile, another private equity firm Advent International has invested in Manjushree Technopack Ltd, India's largest rigid plastic packaging solution provider, in partnership with the founding Kedia family. As part of the transaction, Advent purchased all the shares owned by Manjushree's current owner private equity investor Kedaara Capital and a portion of the Kedia family's stake in Manjushree.
Manjushree's Founder/Managing Director, Vimal Kedia, and the rest of the company's senior management team will remain closely involved in the business. Financial terms of the transaction were not disclosed.
With 40 years of packaging expertise in India, Bengaluru-based Manjushree Technopack caters to the packaging requirements of the FMCG, pharmaceutical and liquor industries, and works with some of the biggest brands in these segments. These include Coca-Cola, PepsiCo, Mondelēz, Reckitt Benckiser, Dabur, L'Oréal, Unilever, Nestlé, Heinz, Tata Global, Marico and many more. Manjushree is one of the top 500 mid-sized companies in India with a turnover of US$127million for the fiscal year ended March 31, 2018, and a total manufacturing capacity of over 150,000 tonnes/year. With seven manufacturing sites across the country, Manjushree offers a pan-India presence to its customers. The company currently exports to Asia Pacific, Middle East and Africa, and North America.
"Manjushree Technopack is the market leader in an industry with strong growth tailwinds," said Shweta Jalan, Managing Director and Head of India for Advent International. "The rigid plastic packaging market is expected to expand 15% per year over the next five years, driven by underlying growth in consumer end markets, the continued shift from glass and paper to plastic packaging and the introduction of new products."
Pankaj Patwari, a Director at Advent International, added: "We see significant opportunities to accelerate Manjushree's growth by investing in innovation and new business development, expanding into adjacent geographies, segments and business lines, and acquiring other packaging companies."
Advent International has been investing in India for 11 years and opened a Mumbai office in 2009. The transaction is Advent's fifth investment in India in three years and third investment in the consumer packaging sector globally in less than two years. Including Manjushree, Advent has invested nearly US$1 billion in seven companies with headquarters or operations in India. Recent investments include Dixcy Textiles, an innerwear brand; ASK Group, a wealth and investment management business; QuEST, a global engineering solutions provider; and Crompton Greaves Consumer Electricals, India's premier supplier of consumer electrical goods, lighting and lighting automation systems.
Advent also has significant experience in the industrial sector, including recent investments in two other consumer packaging businesses: Færch Plast, a Danish producer of rigid plastic packaging for the food industry, and Fort Dearborn, a North American supplier of high-impact decorative labels for the consumer goods marketplace.
Kedaara Capital, which owned Manjushree for the past three years, is an operationally oriented private equity firm pursuing control and minority investment opportunities in India. The firm has made ten investments since 2014 across diversified verticals, including consumer and consumer derivatives, financial services, industrial and healthcare. Kedaara has strong expertise in the packaging sector with its investments in Manjushree Technopack and Parksons Packaging.
(PRA)
---
Subscribe to Get the Latest Updates from PRA Please click here
Copyright (c) 2018 www.plasticsandrubberasia.com. All rights reserved.