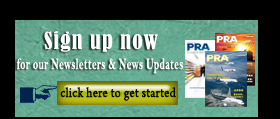 MOGSEC 2018: Malaysian oil/gas and energy companies warned to be wary of capricious oil prices
It's been a difficult year for the oil and gas industry but things are looking up, with the Brent oil price averaging at about US$70 from US$54 the previous year. As of September, there are 20 oil rigs in operation on Malaysian waters, five more than the year before.
Nevertheless, Petronas president and group CEO Tan Sri Wan Zulkiflee warns that the industry players should continue to expect volatility. He encouraged businesses to switch gears from local to growth mode, and adopt robust business models to weather the current instability.
"Renewed commitments towards the environment are accelerating the transition to new consumer behaviours. The recent government ban on plastic bags, straws, and polystyrene food packaging is expected to have a significant impact on the oil and gas sector," he said at the 2018 Malaysian Oil and Gas Services Exhibition and Conference (MOGSEC), held in Kuala Lumpur, Malaysia, from 25-28 September 2018
Wan Zulkiflee said Petronas remained committed to strengthening local oil and gas services and equipment (OGSE) companies through various initiatives so that they could compete outside Malaysia across all categories in terms of cost and quality.
"Petronas is keen to help build the competitive edge of local OGSEs, enabling them to explore overseas markets and build mutually beneficial partnerships that can enhance their stature regionally and globally," he said.
"Beyond our shores, players can seek opportunities through direct participation via local subsidiaries, enlisting services of local companies as well as establishing joint ventures, which will help spur the growth of the region's O&G industry."
With a digital disruption, led by the increase in automation, headed for the industry, he calls on players to innovate and create a highly dynamic and competitive field by rethinking their operating model as well as their talent and organisational culture.
"We need more talent among vendors who are skilled and adaptable to navigate through these changes. Furthermore, increasing focus on economies of scale and integrated solutions, owning technologies and having export capabilities can propel local OGSE companies to greater success,"
MOGSEC also served as the launch site for the Petronas Malaysian tax incentive compilation and guide for the OGSE sector to increase awareness for the available and applicable tax incentives.
In a separate statement, International Trade and Industry Minister Darell Leiking said more investments were needed to boost Malaysia's O&G industry. Leiking said the local O&G and energy (OGE) sector forecast to achieve a 5% annual growth rate until 2020 despite the volatile market conditions.
"Entry point projects such as enhanced oil recovery, regional storage solutions and unlocking of premium gas demand, among others, are targeted to contribute towards the sector's growth for the next few years," he said.
MOGSEC ran at the Kuala Lumpur Convention Centre over three days. The event, themed Catalysing Regional Growth in Oil and Gas, attracted over 7,000 trade visitors from the O&G and petrochemical industries globally.
(PRA)
---
Subscribe to Get the Latest Updates from PRA Please click here
Copyright (c) 2018 www.plasticsandrubberasia.com. All rights reserved.