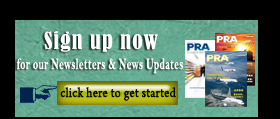 M&A: Schenck Process acquires Process Components; Starlinger completes buy of STC Spinnzwirn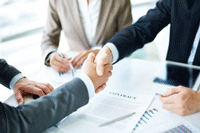 Bulk materials handling solutions provider Schenck Process Group has acquired Process Components Ltd (PCL) and its subsidiaries – including Kemutec Group Inc. in the US – with its well-known brands kemutec, KEK-GARDNER, mucon and PPS Air Classifier Mills, from EPIC Private Equity. Terms were not disclosed.
PCL is a UK-based designer and manufacturer of powder processing and handling equipment, components and spare parts, serving the food, pharmaceutical, chemical and environmental industries. The product portfolio of PCL comprises the brands:
KEK- GARDNER: founded in 1860, recognised for milling and sieving as well as mixing and blending technology


PPS Air Classifier Mills: founded in 1980


mucon: founded in 1946, the "hoover" of the Iris valve world.


kemutec: founded in 1980, globally recognised for powder processing equipment and systems.
Jay Brown, President Food, Chemicals & Plastics at Schenck Process, commented: "The acquisition of PCL with its very well established product lines, a large installed base as well as a great reputation of its brands KEK-Gardner, PPS Air Classifier Mills, mucon and kemutec enriches the expertise and capabilities of Schenck Process. We are delighted to add key process steps in the area of mixing, milling and classification for our customers."
Anthony Goodwin, Managing Director of PCL, will continue to lead the business in its next phase of growth as part of the Schenck Process Group.
In other news, Austrian recycling/woven equipment supplier Starlinger Group has completed the acquisition of the Chemnitz-based business unit Barmag Spinnzwirn from Oerlikon. With the closing (final transfer of ownership) effected on October 1, Oerlikon Barmag Spinnzwirn now turns into the independent company STC Spinnzwirn GmbH (Starlinger Textile machinery Chemnitz).
"With STC Spinnzwirn, we welcome a new member to our group of companies that ideally complements our portfolio. This means that we can offer our worldwide customers even more individual solutions from a single source," says Starlinger Managing Partner Angelika Huemer. "With this strategic step, we strengthen our position as world market leader in plastic fabrics and expand it with related product areas."
STC Spinnzwirn was founded in 1866 under the name "Workshop Carl and Anton Hamel" and thus looks back on more than 150 years of textile machinery engineering.
In the centre of activities of the Chemnitz-based long-standing company are turnkey extrusion plants for the production of tape and monofilament yarns such as artificial grass, baler twine, or carpet backing. In the market for these sought-after special applications, STC Spinnzwirn was formerly a competitor of Starlinger; from now on, customers will benefit from the bundled expertise in research, development as well as worldwide sales and service.
Another asset for the new owner is the winder technology of STC Spinnzwirn, as the group of companies already includes a winder technology specialist with Georg Sahm GmbH & Co. KG based in Eschwege/Germany. The combined know-how of the two companies encourages a focus on core competencies and key markets, allowing what Starlinger says is to offer an even broader, customer-oriented product range in the future.
(PRA)
---
Subscribe to Get the Latest Updates from PRA Please click here
Copyright (c) 2018 www.plasticsandrubberasia.com. All rights reserved.