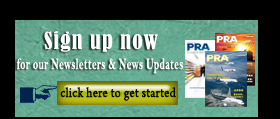 Celanese to expand POM capacity in Germany; buys Indian compounder Next Polymers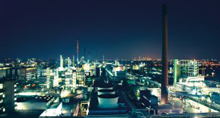 Speciality materials company Celanese Corporation is to undertake a debottlenecking project of its polyoxymethylene (POM) production unit at the Industriepark Höchst (IPH) facility in Frankfurt, Germany, to support the continued growth of its global engineered materials business. It expects to expand the production capacity of its IPH unit by 20 kilotonnes, making this the world's largest POM plant.
"Celanese continues to exhibit its leadership position in the manufacture and compounding of highly engineered materials, such as POM, by adding this capacity to support growth in sophisticated, functionalised polymers," said Scott Sutton, COO. "We will continue to partner with our customers to deliver innovative solutions to meet ever-increasing customer needs and respond to the changing complexity in high-performance polymers."
"As we expand our polyacetal capacity and manufacturing capability globally – with production facilities in every region of the world – Celanese continues to demonstrate the expertise needed to efficiently run the world's largest polymer and chemical facilities," said Jon Mortimer, Vice President, Global Manufacturing for Celanese. "The debottlenecking of our IPH POM unit further demonstrates not only our ability to respond to global customer demand, but also the knowledge and expertise of our engineering talent that enables these world-class projects and expansions."
Celanese expects to complete the POM debottlenecking project at the IPH facility in the next 18-24 months. Financial details of the project are not being disclosed at this time.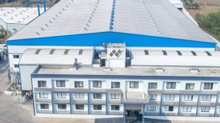 In other news, Celanese is to acquire India-based Next Polymers Ltd., one of the country's largest domestic engineering thermoplastics (ETP) compounders.
Next Polymers specialises in custom compounding of various ETP materials and is headquartered in Mumbai, India, with an approximate 20 kilotonnes/year compounding production facility in Silvassa, located in the union territory of Dadra & Nagar Haveli. The company is a part of engineering and specialty polymers distributor JP Polymers Pvt., which already distributes Celanese products in India.
"Next Polymers complements our rapidly growing India business to further establish Celanese as a leader in the Indian ETP market by broadening our ability to serve nylon and other engineered materials customers in a high-growth region," said Scott Sutton. "Additionally, this acquisition further supports the company's global manufacturing base by adding a world-class domestic compounding facility with 10 production lines to support our local customers, leverage a potential export base, and expand our domestic ETP capabilities in a market that is growing at a 15% annual growth rate."
"This is a landmark moment for the JP Group of companies and I believe it's an excellent move by Celanese in acquiring our compounding company, Next Polymers, considering the rapidly growing engineering thermoplastics market demand in India," said V. P. Shukla, CEO of JP Group of companies. "This acquisition of Next Polymers also offers our employees excellent growth opportunities as part of a global company; and we will continue the decade-long Celanese/JP Polymers distribution relationship, allowing customers to benefit from the wide range of Celanese and Next branded products."
Celanese expects to operate Next Polymer's thermoplastic compounding product portfolio and production capabilities within the Celanese engineered materials business to include the following polymers, all marketed under the Next Polymers Ltd., brand:
Nylon 6 and Nylon 66: for automotive, electrical/electronic and consumer applications


Polypropylene: for automotive and electrical/electronic applications


Acrylonitrile Butadiene Styrene: for automotive and industrial applications


Polycarbonate: for automotive, electrical/electronic and industrial applications


Polymethyl methacrylate (PMMA): for automotive applications
Celanese expects to complete the transaction early in the first quarter of 2019, pending customary closing conditions. Financial details of the transaction are not being disclosed at this time. Until closing, Celanese and Next Polymers Ltd., will continue to operate as independent businesses.
(Press Release)
---
Subscribe to Get the Latest Updates from PRA Please click here
Copyright (c) 2018 www.plasticsandrubberasia.com. All rights reserved.