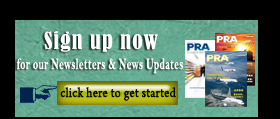 Recycling: Neste/Ravago to recycle 200 kilotonnes/year of plastics; Berry/Sabic work on recycled packaging
Chemical recycling is making strides in the industry with major firms announcing partnerships. Chemical recycling will enable the companies to upgrade even coloured and mixed plastic packaging waste into high-quality raw material for the production of new plastics, chemicals and fuels. Unlike mechanically recycled plastics, chemical recycling enables waste plastic to be used as raw material even in the most sensitive applications, such as in primary food packaging as well as pharmaceutical and healthcare applications.
Neste, a provider of renewable diesel, renewable jet fuel, and Ravago, a distributor and recycler of polymers, are joining forces to develop chemical recycling of plastic waste with the aim to reach a capacity to process over 200,000 tonnes/year of waste plastic.
Through collaborating in chemical recycling, Neste and Ravago wish to accelerate circularity of materials and improve resource-efficiency in the petrochemical industry. The two companies also want to provide more sustainable alternatives to primary fossil feedstock. Chemical recycling of plastic waste will enable the petrochemical industry to meet its recycling targets and develop a more sustainable, climate-friendlier offering.
"Ravago's geographical reach and expertise in plastics recycling together with Neste's track record in upgrading challenging refinery feedstock provide an excellent foundation for demonstrating and scaling up chemical recycling with speed. Collaboration also brings Neste closer to having the necessary partnerships and infrastructure to meet our Plastics Pledge target. Our aim is to process annually more than 1 million tonnes of plastic waste from 2030 onwards. With this, we could contribute to increasing the annual recycling rate of post-consumer plastic waste by 25 to 30% from the current level in Europe," says Mercedes Alonso, Executive Vice President, Renewable Polymers and Chemicals at Neste.
"At Ravago, we carry the waste issue at heart. Our company has been mechanically recycling polymers for nearly 60 years, however chemical recycling should be part of a sustainable solution that our society requires today to address the growing need for valorising consumer waste. We want to give a definitive answer to plastic waste issue," says Theo Roussis, CEO of Ravago.
In other news, US packaging firm Berry Global Group is collaborating with chemical firm Sabic to push the use of polyolefin resins made from chemical recycling.
Earlier this year, Berry announced its sustainability strategy with a pledge to design 100% of its packaging to be reusable, recyclable, or compostable by 2025. Sabic announced at the end of 2018 its intended project to build a semi-commercial unit in the Netherlands to refine and upgrade valuable feedstocks produced from the recycling of low-quality, mixed plastic waste.
During 2019, Sabic has already produced initial volumes of these certified circular polymers using its existing manufacturing facilities. From this initial volume, Berry has manufactured a recyclable, coextruded stand-up pouch containing 30% PCR sourced from Sabic's circular polymer. Berry has committed to continue to utilise a portion of these materials, which have the potential to be used in PP or PE applications in the company's European consumer packaging facilities.
"Sabic is proud to be the first petrochemical company to implement a project for the chemical recycling of challenging plastic waste into feedstock for steam crackers. This exciting project is testament to our commitment to scale up advanced chemical recycling processes of plastics back to the original polymer," said Bob Maughon, Executive Vice President, Sustainability, Technology & Innovation at Sabic. "This project is just one example of Trucircle, Sabic's new launched initiative to encompass circular materials and technologies to enable our consumers and product manufacturers to deliver greater sustainability."
The collaboration between Berry and Sabic reflects both companies' commitment to driving a circular economy for plastics.
"We believe chemical recycling is complementary to mechanical recycling. We are excited about the potential of chemical recycling to recover harder to recycle materials and keep them in the circular economy," said Robert Flores, Vice President of Sustainability at Berry.
"As consumer demand for sustainable packaging continues to increase, we continue to advance the innovative ways by which we supply these markets. We anticipate chemical recycling will play a critical role in the reuse of valuable materials, keeping more plastics in the value chain and out of the waste stream," said Salmon.
(PRA)
---
Subscribe to Get the Latest Updates from PRA Please click here
©2019 Plastics and Rubber Asia. All rights reserved.
©2019 Plastics and Rubber Asia. All rights reserved.
Home
Terms & Conditions
Privacy Policy
Webmail
Site Map
About Us
SOCIAL