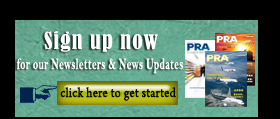 Progress or dead-end in the packaging sector?
As the plastic waste problem comes to a head, brands are tapping solutions to increase use worthiness of plastics as well as take action with a circular approach to ensure environmental sustainability of plastics in packaging applications, while Greenpeace refutes these advances stating that reusing/refilling may be an option to recycling, according to Angelica Buan in this report
Plastic production continues to increase amid the uproar against its use and disposal. Based on a report titled Plastic & Climate: the hidden costs of a plastic planet by the Centre for International Environmental Law, Environmental Integrity Project, FracTracker Alliance, Global Alliance for Incinerator Alternatives, 5 Gyres, and Break Free From Plastic (BFFP), plastics produced and incinerated in 2019 added 850 million tonnes more of greenhouse gases in the atmosphere, or equal to the pollution spewed from nearly 189 new coal fired power plants.
Packaging applications dominate the plastics market, especially since the use of reusable to single-use containers has also increased. A study done in 2017, authored by scientists from the University of Georgia, University of California and Sea Education Association, suggested that packaging already accounted for 146 million tonnes of the total plastics produced in 2015, generating nearly the same amount to 141million tonnes of wastes.
The consumption for rigid plastic packaging alone reached almost 60 million tonnes in 2019, and is predicted to go up to nearly 70 million tonnes by 2024, growing at a CAGR of 3.5%. With rapid urbanisation and rising disposable incomes that account for the increasing consumption of plastic packaging, waste produced from this sector is expected to grow unless drastic measures are taken.
Suppliers embrace climate neutral programmes
US-headquartered manufacturer of food packaging products Sabert has launched a company-wide sustainability programme, Earthtelligent, towards minimising its environmental impact through investments and upgrades in its recycling and innovations in product and process design.
Meanwhile, Sabert says its stand-alone recycling and resin processing plant employs a closed loop manufacturing process that has helped divert more than 5,000 tonnes/year of plastic from landfills and the use of post-use waste recycling equivalent to the weight of more than 300 million bottles.
Similarly, Israel -headquar tered f resh produce packaging specialist StePac has rolled out its strategy for reduced plastic use with what it calls as climate-positive plastic packaging. StePac has designed a four-tiered strategy that addresses key areas of manufacturing, use, and recycling, plus its Xtend modified-atmosphere packaging is able to extend shelf life and reduce waste in the fresh produce supply chain.
The company said it pioneered in developing packaging solutions that, in one example, enabled Peruvian exporters to make the transition from air freight to sea freight of white asparagus to Europe. This resulted in a reduction of 5,500 kg CO2 emissions/tonne of product shipped.
Future with more plastics in the circular loop
In a pioneering move as the first major global consumer goods company to commit to an absolute plastics reduction across its portfolio, conglomerate Unilever has committed to reducing plastic waste by halving its use of virgin plastics for packaging and increasing its use of
recycled plastics to 25% by 2025. It is targeting a 100,000 tonnes of plastic reduction over the period. Currently, Unilever's plastic packaging footprint is approximately 700,000 tonnes/year (including recent acquisitions).
The company says this commitment will require it to collect and process around 600,000 tonnes/ year of plastics by 2025. This will be delivered through investments and partnerships, which improve waste management infrastructure in many of the countries where Unilever operates.
Meanwhile, the consumer goods producer has also invested in multiple use packs (reusable and/or refillable), 'no plastic' solutions (alternative packaging materials or naked products) and reduced the amount of plastics in existing packs.
Alan Jope, Unilever CEO, adds that the company is ensuring all its plastic packaging is reusable, recyclable or compostable, a plan that the entire packaging industry is adopting to create a sustainable, circular future with plastics.
In a related development, Norway-based provider of sensor-based sorting systems Tomra has also committed to help increase recycling rates of plastic packaging from 14% to 40% by 2030. Stefan Ranstrand, President/CEO of Tomra added that of the current recycling rate, only 2% is recycled in a closed loop, or reused for the same purpose without being downgraded to lower quality plastic.
To date, Tomra, a member of the not-for-profit global organisation Alliance to End Plastic Waste, has collected 40 billion/year used beverage containers through its reverse vending machines. It also offers material recovery and sorting solutions for the food, recycling and mining industries.
By 2025, Tomra estimates its solutions will sort more than 8 million tonnes/year of plastic from waste streams at a global level. The company also estimates it will upgrade 2 million tonnes of plastic to the quality of virgin material.
Message in a bottle – rPET
The billion dollar bottled water market, estimated in an Allied Market Research report to gross nearly US$320 billion by 2022, is likewise undergoing a sustainable packaging overhaul.
For example, US's leading imported bottled water supplierFiji Water says that by next year it will be using 20% rPET in all its bottles, and increasing the utilisation of rPET to 100% by 2025.
Further, the bottled water company, which is also a key partner in the largest recycling programme in Fiji, offers an alternative to single-use bottles with a new 2.5-gallon packaging option and a 5-gallon option designed to fit in a standard hot and cold water dispenser. Both options will utilise up to 76% less plastic; and in the case of the 5 - gallon option, an estimated equivalent of 38 fewer 500 ml bottles.
Similarly, identified to account majorly in the global plastic waste pollution, leading beverage giant Coca- Cola has turned to using marine plastics for its bottles. Coca-Cola has produced about 300 sample bottles using 25% recycled marine plastic, retrieved from the Mediterranean Sea and beaches. Developed by Netherlandsbased Ioniqa Technologies, the enhanced recycling technology applied to recover the rPET uses a process that breaks down the components and strips out impurities in lower-grade recyclables so they can be rebuilt as good as new.
Apart from Ioniqa, Coca-Cola also col laborated wi th Thai land-based PET supplier Indorama Ventures that converted the marine waste into rPET, as well as Mares Circulares (Circular Seas), which collected the marine waste. Although enhanced recycling is still in its infancy, the partners produced the sample marine plastic bottle as proof of concept for what the technology may achieve in time.
In the immediate term, enhanced recycling will be introduced at commercial scale using waste streams from existing recyclers, including previously unrecyclable plastics and lower-quality recyclables. From 2020, Coca-Cola plans to roll out this enhanced recycled content in some of its bottles.
Greenpeace, BFFP: brand strategies in a stalemate
Against the back of the above pledges and efforts, environmental group Greenpeace is throwing the shade on some of the solutions offered by major brands in its new report titled Throwing away the future: how companies still have it wrong on plastic pollution solutions. Greenpeace claims that companies seem to be giving with one hand and taking away with the other.
It adds that switching to paper or bioplastics or adopting chemical recycling are "false solutions" offered by multinational corporations, which are unsuccessfully moving consumers away from single-use packaging, yet at the same time, diverting attention from beneficial systems that prioritise refill and reuse.
"Despite the increasing scientific understanding of the irreversible damage plastic can cause to our environment and communities, plastic production is projected to dramatically increase in the coming years," according to Greenpeace US Senior Research Specialist Ivy Schlegel, who authored the report.
The sustainable alternatives in the centrepiece of campaigns of multinational consumer goods companies are not delivering but contrarily, "put unacceptable pressures on natural resources such as forests and agricultural land, which have already been overexploited," Schlegel furthered.
She advised that companies need to rethink how products are del ivered to consumers and invest significantly in reusable and refillable delivery systems to avert the plastic pollution crisis.
This is furthered in a recent global report, Branded volume II: identifying the world's top corporate plastic polluters, which cited major brands like Coca-Cola, Unilever, Nestlé, PepsiCo, P&G, Colgate-Palmolive, Mars, Phillip Morris, Perfetti Van Melle, andMondelēz International as top polluters.
The audit was based on 484 clean-ups in over 50 countries and six continents that were organised by BFFP.
The group insinuates the companies' continued use of single-use plastic packaging adds more throwaway plastic into the environment. Von Hernandez, global coordinator of the BFFP movement, also reasons that recycling is not going to solve the plastic waste problem and is urging corporations to "reduce their production of single-use plastic and find innovative solutions focused on alternative delivery systems (such as reusable or refillable systems) that do not create pollution".
Thus, it can be seen that though brands are moving towards recycling technologies, further thought needs to be given to averting single-use plastic packaging from landfills and the oceans.
(PRA)
---
Subscribe to Get the Latest Updates from PRA Please click here
©2019 Plastics and Rubber Asia. All rights reserved.
©2019 Plastics and Rubber Asia. All rights reserved.
Home
Terms & Conditions
Privacy Policy
Webmail
Site Map
About Us
SOCIAL