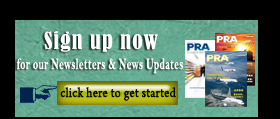 Plants: FoamPartner's new centre for technical foams; Monosol to build new water-soluble film facility in Poland
FoamPartner Fritz Nauer, with headquarters in Wolfhausen (Switzerland), is building a converting centre for industrial foams at the company's site in Duderstadt (Germany). The new centre is scheduled to go on-stream in the first half-year of 2020 and will lead to the creation of several new jobs.
"There is a rising demand for custom-tailored technical foams in specialized industrial application areas," says Dr. Michael Riedel, CEO of FoamPartner. "For this reason, we have decided to build a new converting centre that meets this trend and will significantly expand our supply capacities for industrial foam products."
The new centre will be equipped with technology to provide customised technical foam solutions for various applications. Solutions are particularly aimed at acoustics, sealing and filtering, as well as in household, surface treatment and packaging segments. The centre will mainly process foam materials from the company's own three European production sites in Leverkusen, Duderstadt and Wolfhausen.
Several different manufacturing cells in the new converting centre will deliver customer-specific products, utilising process technologies amongst others in cutting, stamping, milling, drilling, laminating and packaging. In addition, there will be a small-scale machining centre for customised speciality products in lower volumes.
With a surface area of 8,500 sq m, the new converting centre represents an overall investment of approximately EUR10 million. Following the construction approval by the local authorities, work on the new center has already started, with inauguration scheduled for the first half-year of 2020. Moreover, Duderstadt will also take over most of the production business of the group's site at Stadtallendorf (Germany), which is expected to close operations by end of June 2020 for infrastructural and technical reasons. The consolidation of FoamPartner's European manufacturing sites will strengthen the company's standing in the market and will have no impact on the reliable supply of products to customers, it says.
In other news, to meet rapidly increasing demand for its water-soluble and biodegradable films, Kuraray's MonoSol Division plans to further expand its operations with the construction of a new manufacturing facility in Poland. Additionally, the company confirmed plans to increase manufacturing capacity at its recently completed plant near Indianapolis in Lebanon, Indiana. MonoSol is an integral part of Tokyo-based Kuraray Group, a specialty chemicals company.
The new manufacturing plant in Poland will be located in Ujazd, part of the Katowice Special Economic Zone, and is ultimately expected to create approximately 90 jobs. After a comprehensive European site selection process, the Poland location was chosen for its excellent infrastructure, accessibility to key customers, strong skilled labor base, cost and operational advantages.
MonoSol's existing production facility in Hartlebury, England, will continue to serve European and global markets. The company already has sales, customer service and technical support teams located throughout Europe with its EU commercial center located at the Kuraray Europe headquarters in Hattersheim am Main, Germany.
The addition of the Poland facility will expand MonoSol's manufacturing presence to mainland Europe and is driven by strong growth of the unit dose concept in continental markets, particularly in the laundry and dish detergent categories. The physical proximity to customers allows for better and faster collaboration, shortens the supply chain, and helps reduce risks and costs associated with trade uncertainty. The company will share additional details about its plan and timeline in conjunction with a groundbreaking ceremony to be held when construction begins.
In Lebanon, Indiana, MonoSol recently completed construction on its newest manufacturing facility and will begin operation in December. The company now will install additional equipment, doubling the plant's initial capacity. The new capacity is slated to begin commercial production in 2021. The facility, MonoSol's fourth in Indiana, has already hired its first round of employees and will have brought more than 90 new jobs to the region by time the expansion is complete.
(PRA)
---
Subscribe to Get the Latest Updates from PRA Please click here
©2019 Plastics and Rubber Asia. All rights reserved.
©2019 Plastics and Rubber Asia. All rights reserved.
Home
Terms & Conditions
Privacy Policy
Webmail
Site Map
About Us
SOCIAL