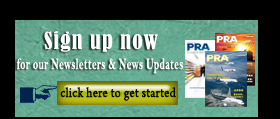 KRAIBURG TPE powers up end-user experience with high performance TPE compounds
Harnessing the soft touch experience
Today's consumers are drawn to the sensory appeal of products, which influences their acquisition decisions. Soft touch thermoplastic elastomers (TPEs) are increasingly being used in products to meet these requirements, owing to their design flexibility and high performance, making them suited for a broad range of applications.
Sensory details of a product such as its varying texture, weight, and hardness can be appreciated through touch. This creates a persuasive effect while at the same time promotes product differentiation and branding in the marketplace.
The soft touch TPEs are designed to enhance the tactile appeal of surfaces as well as the functional parts of products, including packaging, household goods, toys, healthcare devices, personal care tools and sports equipment.
KRAIBURG TPE, a global TPE manufacturer of a wide range of thermoplastic elastomer products and custom solutions for multiple industries, offers high quality and custom-engineered TPE compounds. Its TPEs are offered in different hardness, colour and clarity; and with the robust mechanical properties, it makes them suited for a broad range of applications.
KRAIBURG TPE's THERMOLAST K series can provide the desired degree of pleasant soft touch feel, and render a comfortable, soft grip. The series offers colouring options, to deliver the desired intensity and required effects, as well as excellent adhesion to PP.
The FC/AP series is an ideal solution for applications with food contact that require the soft touch feel. Possible applications include packaging, foldable bowls, baby cutlery, teething rings, interdental sticks, kitchenware handles and many more.
KRAIBURG TPE takes into account the established market requirements such as Regulation (EU) No 10/2011, FDA – Code of Federal Regulations (CFR) Title 21, EN 71/ 3.
Another ideal solution is the GP/AP series for applications that require the soft touch feel for products such as insoles, basket grips and floor mats. This TPE series features in colour ability and good mechanical properties with excellent adhesion to PP.
Easy processing and added advantages
Enabling easy processing, the FC/AP and GP/AP series can be over molded onto rigid plastic grips in an injection moulding process, to create a distinctive, cushioned feel without compromising the stiffness and strength of the underlying structure. KRAIBURG TPE's series are not only used as hard-soft combinations, soft-touch designs or functional elements, but also as impact resistance modifiers.
Focus on total customer satisfaction

KRAIBURG TPE offers a wide range of TPE products and custom solutions that cater to multiple industries. Moreover, it extends a service package designed to provide support throughout the entire process: from technical expertise on customised compound modification; and individual advisory from its competent and market specific experts and worldwide onsite representations; to one-of-a-kind customer service support for a worry-free sales and service process.
Making biobased TPEs using a modular system
KRAIBURG TPE is starting an ambitious campaign to develop custom-engineered thermoplastic elastomers containing variable proportions of renewable raw materials.
By developing customer-specific and application-specific compounds using renewable raw materials, KRAIBURG TPE is aiming to meet the growing demand for environmentally friendly and sustainable thermoplastic elastomers and is playing a pioneering role in the innovative developments involved. In close contact with its customers and with a reliable network of raw materials suppliers, the company is benefiting from its core competence in custom engineered TPEs based on both existing and new, innovative formulations.
Climate change, finite oil resources and customers who are increasingly environmentally aware are leading more and more materials manufacturers and users to turn to "renewable" and "bio-based" solutions. However, "bio" is a broad term that is by no means synonymous with "sustainable" in the sense of a strategy for saving resources and protecting the environment. Because even renewable raw materials also have carbon footprints, as well as water footprints, that can have an impact on the environmental balance, depending on their provenance and the way they are grown. Factors that play a decisive role here include irrigation, fertilisers, transport energy and energy consumed for reprocessing.
"Part of the challenge involves taking into account the environmental balance of the materials' whole life cycles, including their impact on ecosystems and people's health," emphasises CEO Franz Hinterecker from KRAIBURG TPE. "It has also become apparent that what our customers expect from the properties of 'biomaterials' varies widely depending on the application – while at the same time we have to meet strict criteria regarding the materials' conformity and performance."
KRAIBURG TPE has therefore opted for a basically customer-specific approach.
In its Code of Conduct, KRAIBURG TPE has committed itself to sustainable business operations and to protecting the soil, water, air and biological diversity. Environmentally harmful impacts are to be prevented by appropriate environmental protection measures, and resources are to be conserved.
Based on these principles, KRAIBURG TPE's modular system makes it possible to develop customer-specific materials with different proportions of renewable raw materials. Typical performance characteristics that are also relevant here include mechanical properties such as tensile strength and elongation, as well as processability, heat resistance and adhesion to ABS/PC or PP and PE, for example. The requirements are determined in close collaboration with each customer and translated into a sustainable and cost-effective solution by our developers.
In classical approaches, it is technically possible to produce bio-based materials with very high proportions of renewable raw materials. However, materials of this kind usually suffer from very high raw materials costs, while providing only very limited mechanical properties. But the modular system has now enabled KRAIBURG TPE to resolve this contradiction almost completely by following a new, innovative approach beside the classical one.
The initial pilot projects based on the classical approach are showing a trend towards bio-based, certifiable proportions of 20% and more.
Their potential use extends to all TPE applications in the consumer, industry and automotive markets. Examples range from toothbrushes and hypoallergenic elastic watch straps to fender gaskets.
"The approach we're taking is being well received particularly by customers who are looking for sustainable solutions but don't want to do without cost-effectiveness and performance," Hinterecker adds. "Our core competencies – a strong customer focus, global presence and trendsetting innovations – mean we are in a good position to meet these challenges."
New compounds from KRAIBURG TPE for automotive exterior applicationsExcellent surfaces, high weather resistance and adhesion to technical plastics
KRAIBURG TPE has extended its portfolio of thermoplastic elastomers (TPEs) by additional efficient compounds. The four new THERMOLAST K types are primarily suited for sophisticated hard-soft composite components with high requirements in relation to surface quality and permanent weather resistance.
Visible exterior vehicle components are permanently exposed to the immediate influence of weather conditions. High insolation with the corresponding temperatures and a potentially harmful share of UV radiation is a particular challenge for plastics. Consumers are expecting perfect surfaces that still look good after many years. Some manufacturers, therefore, intend to increase the standards for UV stability to two year-cycles of accelerated aging based on the DIN EN ISO 4892-2 standard.
In multicomponent composites made of TPEs in combination with various thermoplastics such as ASA, ABS, PMMA, and PC, adhesive strength must also be permanently maintained and ensured.
"We are known for our flexible, market-driven and customer-oriented development of custom-engineered thermoplastic elastomers. Our new materials address the increased requirements for exterior vehicle components," says Gerhard Berger, Director Product Development EMEA at KRAIBURG TPE. "The fast development of these innovative materials underlines the customer focus of our sales and development teams and how closely the teams are working together."
The new THERMOLAST K compounds are a further development of established materials of KRAIBURG TPE's previous "exterior" portfolio. The hardness grades of the TC5MUZ, TC6MUZ, TC7MUZ and TC8MUZ types range from 55 to 85 Shore A. The compounds' increased weather resistance was proven by tests involving simulation of two year-cycles of sun exposure in accordance with the PV 3930 (Florida conditions) and PV 3929 (Kalahari conditions) Volkswagen standards.
An aspect worth mentioning is that the weathering caused only minor changes that were rated greater than level 4 on the gray scale – without oiling out and cracking. All four products have shown excellent peeling resistance in hard-soft combinations with ASA, ABS, PMMA, and PC during tests in accordance with the VDI 2019 standard. The products even maintain their outstanding adhesion after hot-air aging. What is unique in the TPE market is the new products' performance that combines weather resistance and adhesion to ASA and PMMA.
The new compounds are also characterised by a wide processing window. The material is processed at temperatures up to 250 °C depending on each specific application and shows high resistance to shear rates. Therefore, it is possible to precisely produce an image of even the most complex tool contours. The high-quality surfaces, which do not need any finishing, are characterised by high colour stability.
The combination of these characteristics makes the new TPE compounds from KRAIBURG TPE such unique materials on the market. They were particularly developed for use in the construction of vehicles, and their quality makes them ideal for applications such as polycarbonate window encapsulations and pillar covers. Other target applications include frames, door sill panels, side mirror mountings, and brake light frames.
KRAIBURG TPE continues to invest in the development of new thermoplastic elastomers, with its focus being on optimising the modifications in relation to friction, scratch resistance and wear resistance, as well as the colour settings according to OEM specifications.
(Press Release)
(PRA)
---
Subscribe to Get the Latest Updates from PRA Please click here
©2019 Plastics and Rubber Asia. All rights reserved.
©2019 Plastics and Rubber Asia. All rights reserved.
Home
Terms & Conditions
Privacy Policy
Webmail
Site Map
About Us
SOCIAL